97 Plymouth Neon ACR Two Door Coupe
Its got four Wheel non abs disc brakes, passenger side mirror delete, radio delete, fast ratio rack and pinion, Koni struts (all four are blown) DOHC, five-speed transmission tag number 04670234234AC, 8K tach instrument cluster. manual windows, manual locks, but it does have a heated rear window and air conditioning! I picked it up for $100 after some vandals beat the crap outta the hood and fenders and broke out the rear window, they also sprayed graffetti across the rear of the car which is why the owner painted over it with black spray paint to hide it. The interior was taken apart when I got it, but it is all there and in great condition except for the front door panels. they also stole the wheels and left it on cinder blocks. The hoods obviously been changed since the paint don't match what red is left on the car, the grill is from a second gen and looks kinda cool in there, and I had to put a set of wheels I had to make it moveable, otherwise it all looks stock and left alone.
My plans for the car are to fix the body damage I parted a red 95 not to long ago and have all but the fenders. I've got an 87 Dodge conquest rear wheel Drive independent suspension subframe that will be going into the back and I'm building a Twin-Turbo 3.0L engine from a 95 Dodge Stealth, that will be backed by a Borg-Warner T-5 five speed transmission. I've been planning, measureing and collecting parts for a while, my goal is to be on the road with it by September. Starting off I'm gonna run stock manifolds and turbos, with a stock stealth computer (wireing will be a bitch!!) and an AEM boost controler. My brothers 95 Stealth R/T TT AWD made 390hp at the wheels with a boost controler k&n filter and custom exhaust. his car weighs 4430 lbs with him inside it and runs 12.70 in the quarter. I wonder what I can do with probably half the weight, and rwd only.
Here it is day one: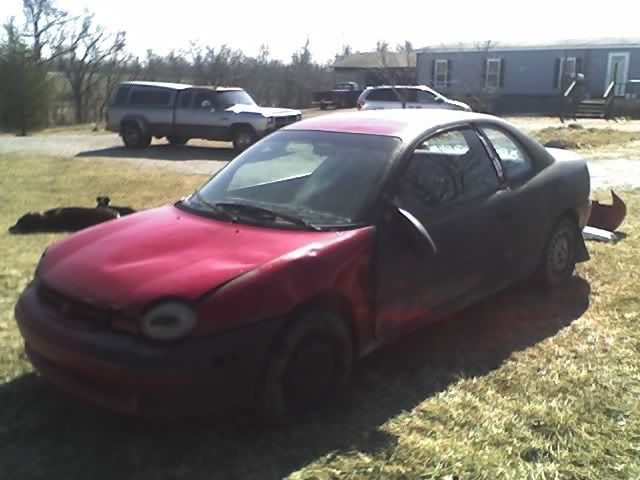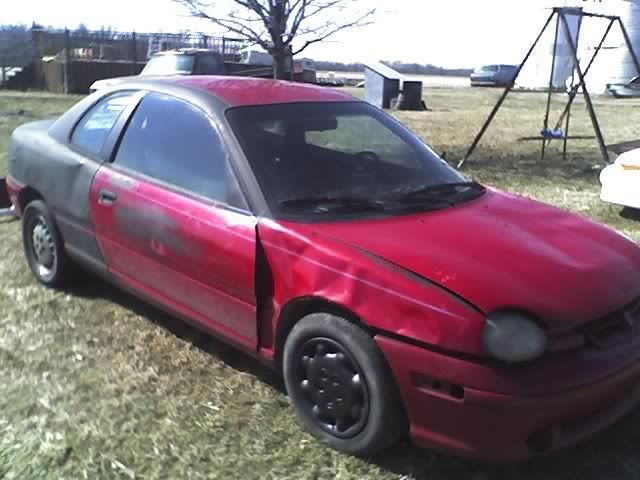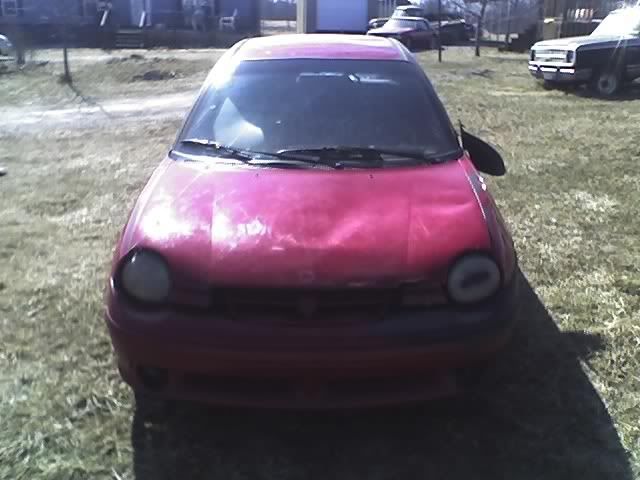 The new parts start coming together \/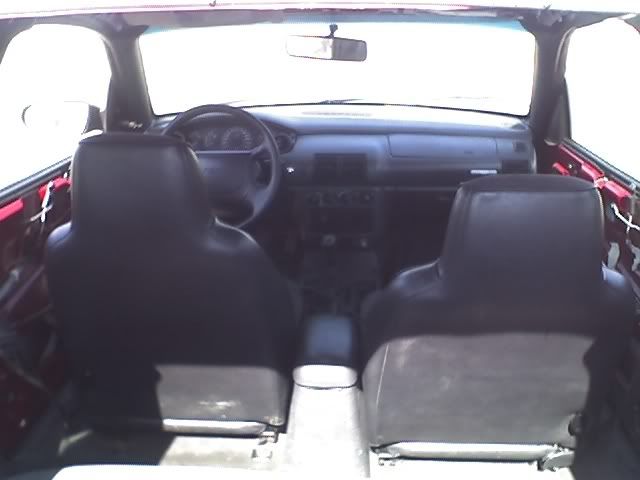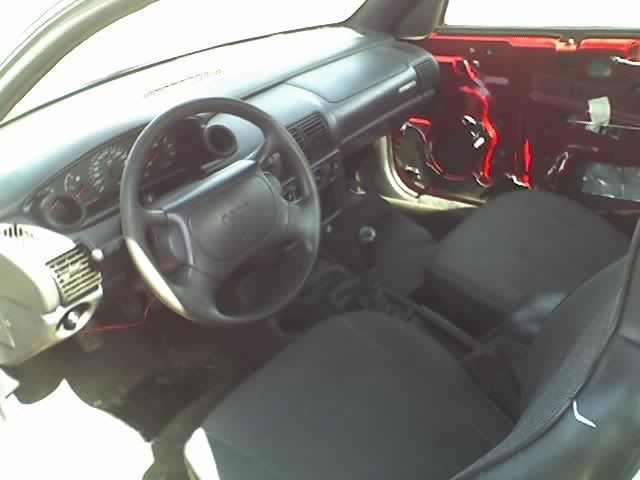 And the new roof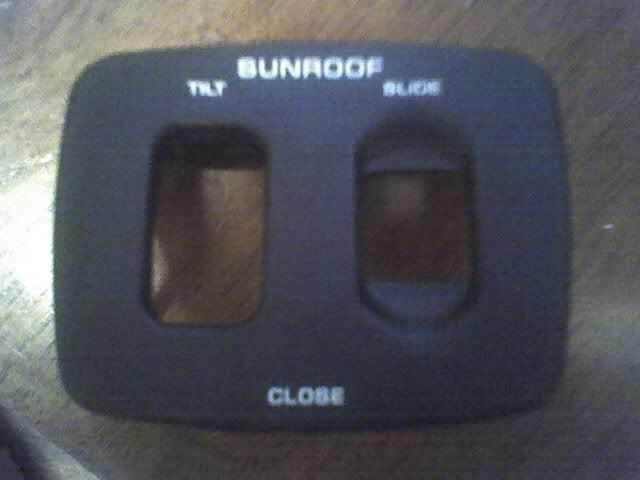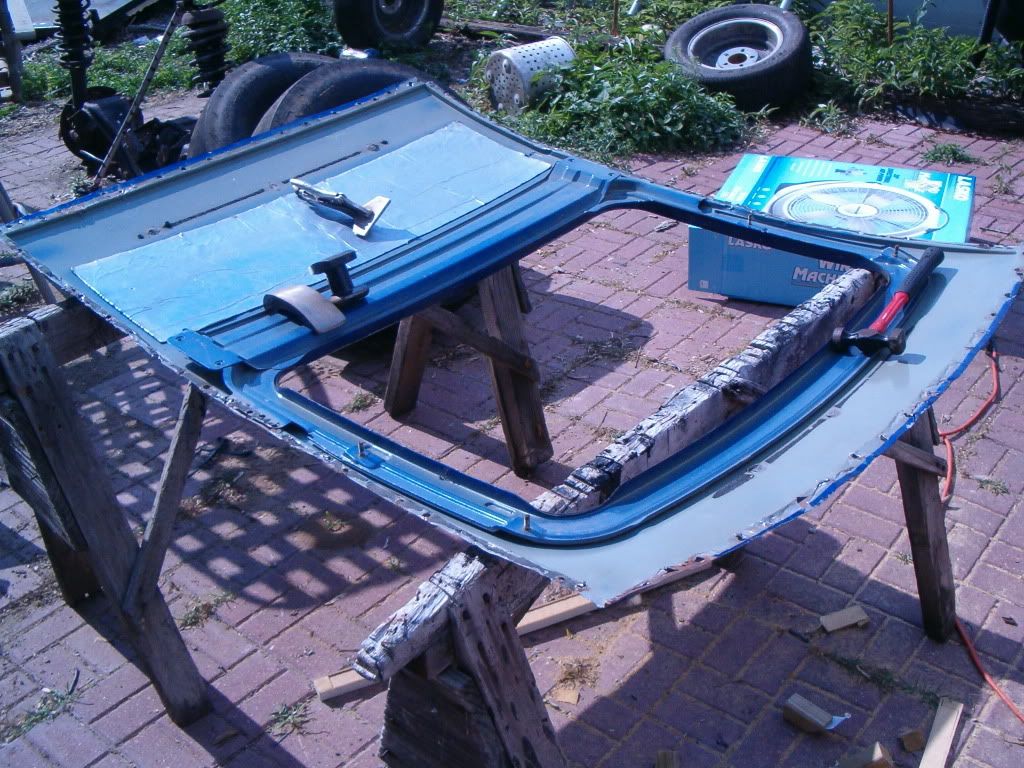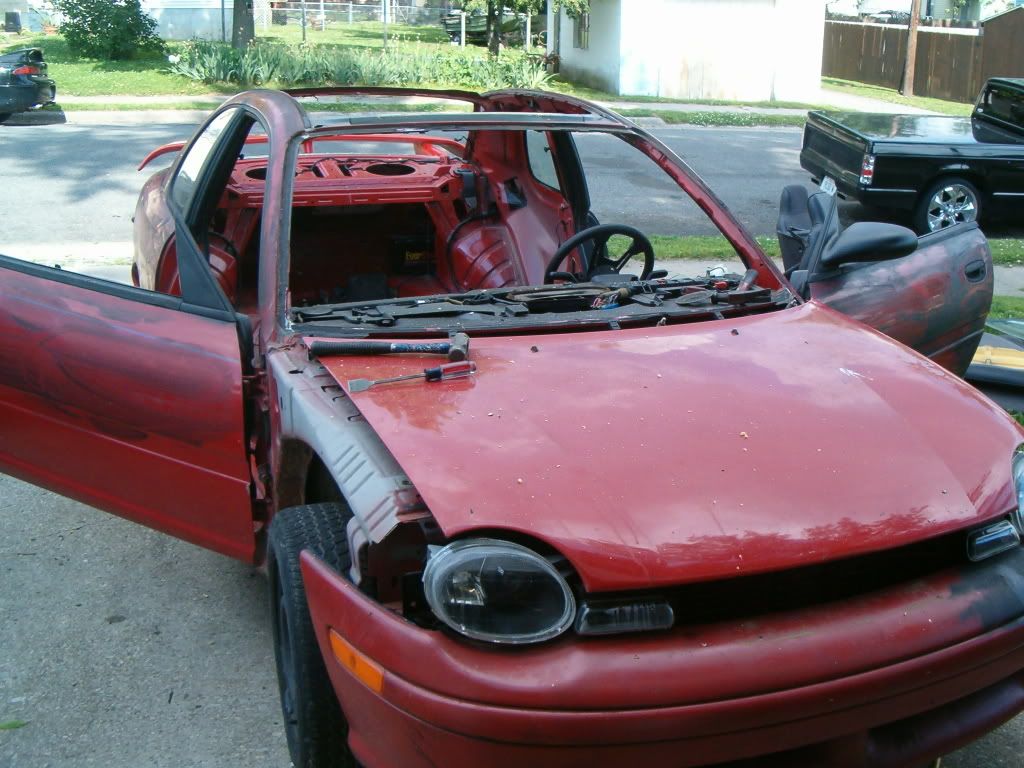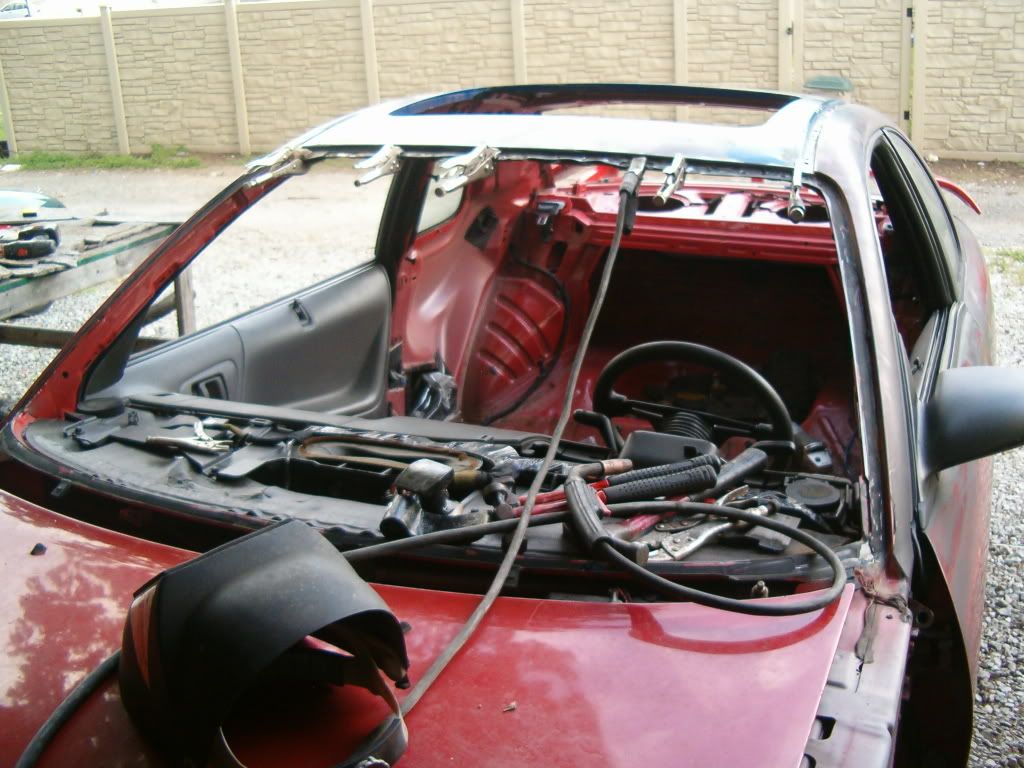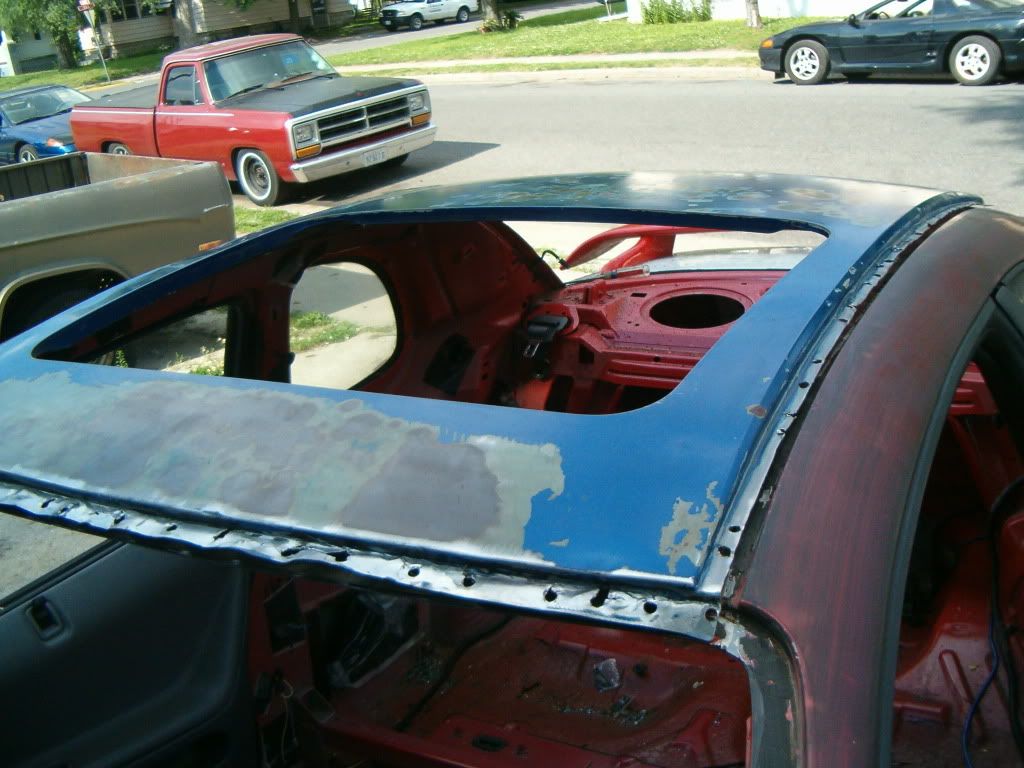 Love it or hate it, the wing came off a customers 95 Mitsubishi 3000 GT N/A I Love how well it follows the neons body lines and fits so damn nice.