1GN Registrant
Posts: 95
Joined: Mon Feb 12, 2007 9:06 pm
Location: *Roseville, Michigan*
Contact:
i seen a guy drop a car off the frame rack in the body shop at where i work, and they didnt even fire him ! but he did some free labor !
~96 Plymouth Neon 2 Door Coupe ~A Little Show & A Little Go~
---
1GN Registrant
Posts: 1388
Joined: Mon Feb 12, 2007 8:14 pm
Location: Granville, NY
I already have another job that is a little closer to home. I'll have more time to work on my neon this winter so I can pull the engine get her goin for next summer
---
---
We took my niece's 2000 Nissan Sentra to a Sears Autocenter for the diagnostic on the brakes. I knew its pads were worn low, but wasnt able to hear the telltale squeal (Im old). Sears charged $55 for the diagnostic, and said they could replace the font pads, turn the rotors, and repack the wheel bearings -- for$185. Since the rotors were nice and smooth we didnt need that. And since when can you repack front wheel bearings on any FWD car? I pointed out the idiocy of their quote and asked how much to just replace the pads. The answer was $185. We left; and now my niece knows never to take her car back to Sears. I changed the pads in 30 minutes; the 'better grade' pads cost $37.
---
I used to use an old airpowered lift like that at the junk yard I worked at. Man that thing went up so fast the car would litterally bounce when it stopped. I can't believe sears is still using those old things.
Jordan

sweetcorn_w00t wrote:
Now you can tell me that I've failed at life, I'm gay, and that my dad should have pulled when he pushed; since you won't be able to think of anything else.
---
1GN Registrant
Posts: 1423
Joined: Fri Oct 05, 2007 6:26 am
Location: Brighton, United Kingdom
Contact:
I used to work for an airline. When I worked there a fellow coworker ran his tow tug into a Boeing 747-400 engine (a PW 4056 for the ones in the know). Replacement engine lists at 6.3 M$. Ouch.

UTA
---
I got desperate one time and needed a tire mounted... brought it to pep boys.

lalst time I go there! creepy guys were hitting on me AND they chipped my rim. stupid buttheads -.-;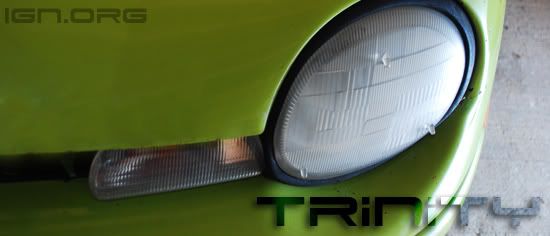 I like em bright... like Skittles should be...
'95 Plymouth Neon Sport - NYG (on jackstands)
'03 Dodge Neon SXT - Solar Yellow (totaled)
'08 Dodge Caliber SRT4 - Sunburst Orange (daily)
---
1GN Registrant
Posts: 412
Joined: Sat Nov 17, 2007 7:27 pm
Location: Saint Augustine, Florida
Contact:
ha my car broke down on christmas road trip to see inlaws...took it to pepboys for new timing belt (thank god it's a noniterference engine) and the assholes took three hours to get a valve cover gasket. then they didn't change the water pump and we can all guess what happened when they fired it up...so there was another couple of hours...f pepboys in lakeland florida. the manager was helpful but the rest of the mechanics weren't very bright. doesn't make sense when the customer is helping the employees. asses
---