This is my 96 Expresso Coupe I picked up off my buddy in May. Had 67k when I got it, and was in need of some serious love. The owner before him hit a curb, wrecked 3/4 Expresso wheels, bent the K-frame, and damaged the core support beyond repair.
Here's how it looked when I got it (besides the snow lol)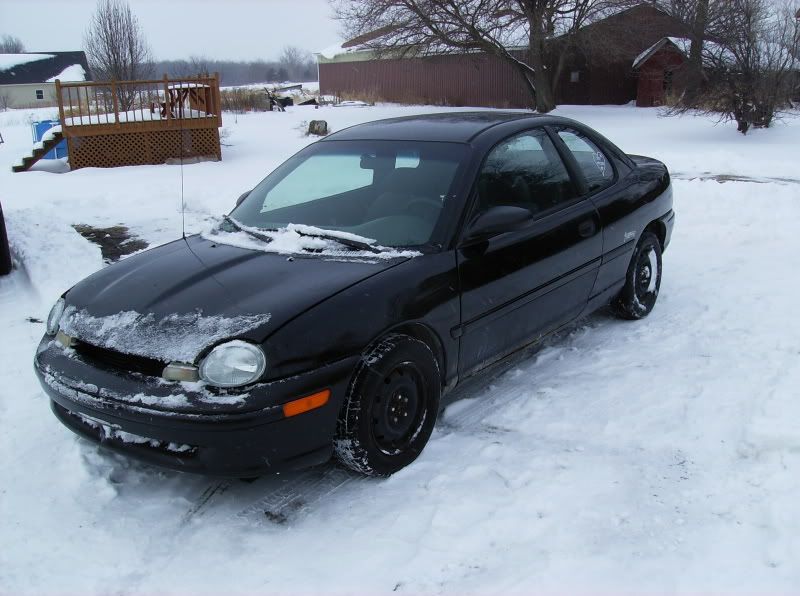 At that time, it needed:
*Rubber
*Power steering either fixed or removed
*Door panels
*Windows need adjustment
*Driver door needs adjustment
*Hood dented up
*Turn signal mounts broke
*Grille
*Possibly a passenger front wheel bearing
*Driver door
Day I got it, I adjusted the doors and windows. Passenger door panel was fine but broke when it came off, driver panel was screwed up all around. Decided not to get new ones, still need to finish the sheet metal ones.
A month or two later, I picked up a 99 parts car (Highline sedan). I stole the wheels and tires, grille, and a couple interior parts. Started to look like this:
As it sits now, we've pulled the A/C and P/S, it's lowered (but will be getting new springs soon), among other things.
It needs:
*Solid bobble strut
*Motor mounts
*Water pump
*Timing belt
*New springs
*New core support
*New driver's spindle
I also replaced the radiator yesterday due to spontaneous combustion:
Which also helped me find this:
eBay has the whole support for $59.00 shipped which is definitely what I'll be doing.
So, that's where it sits. I'll update this as stuff gets done (which should be Saturday night/Sunday morning)