Heya my name is Jordan, i live in winnipeg manitoba Canada
Iv been getting into car work alot more and since i own a 1gn neon i might as well make it worth my while and soup up the car lol.
Here are some shitty pics that i have atm
When i first got my car pretty much i acted like a kid on crack and broke some shit off my car running up on a curb going 70km
( Raining out and lost control on a turn )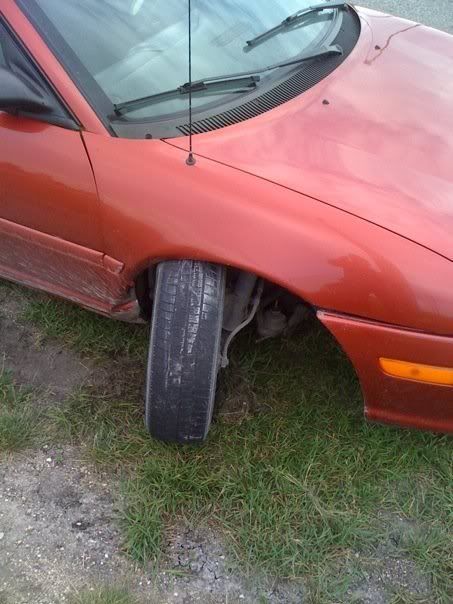 Fixed what was needed to be done everything fine on that end now.
did some small mods, just got a black hood and truck
and a exhaust muffler
Then got some rims 17"
then painted my dash and door panals Red and black to match the outside of my car. Did a battier relocate and 3.0l air intake mod.
2gn neon back and front seats, 12" eclipse sub mono amp 900w and some shitty deck.
( New pics will be added soon )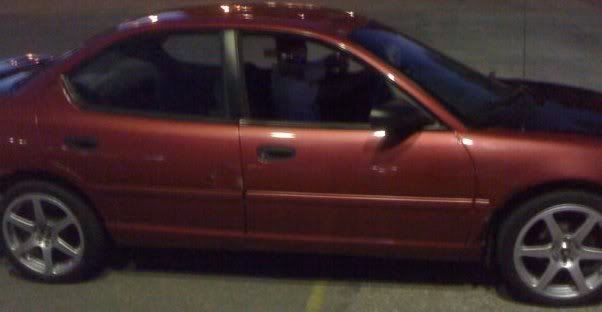 In feb/10 I went to the autopac auctions here in winnipeg and i got myself a 98 plymouth breeze for 200$ got my step dad to take a look at it just to make sure that it wasnt seized or anything. We got it to crank over but before it could start the immobilizer kicked in and wouldnt let us fully run it but we know its fine. So we pulled out the 2.4l engine and got it on a engine stand waiting for it to be rebuild. il add pictures as soon as i start getting into that project a little more, because of financial problems i dont got the money to put into it atm. next month il be good.
Anyways thats kinda what i got going on so far. Nice to meet u all !