The contenders for January are:
keeders08:
Mod List:
Suspension:
-Ghetto cut front springs (cause it is primarily for drag racing)
-rest of it is stock DOHC Sport Coupe
Engine:
-2001 SOHC 60k swap
-Plastic IM, Removed injector humps using JB weld, and port matched.
-ATX TB
-Iceman CAI
-Prothane Motor Mount Inserts
-Custom made Solid Adjustable bobble made from Alluminum and steel threaded sleeve.
-Removed PS and A/C
-UDP
-Modified Radiator brackets
Transmission:
-Stock 3.94 ratio original equipment on the DOHC Sport coupe
-Pt Cruiser Modular clutch
-Solid shift linkage
-Custom SRT-4 shifter
Exterior:
-Black housing turn signals
-tinted tail lights
-15% window tint all 3 rear windows/50% front 2
-removed wing
-removed rubber side moldings
Interior:
-Restored OEM "NEON" floor mats
-removed all speakers except for tweeters
-SRT shifter ball
-Started to swap to black plastics lol
-Carpet removed from trunk.
Wheels/Tires:
-Stock 14" alloys
-Bridgestone Potenza 195/55/14
-Winter Set-up is 14" steelies with off-brand winter treads
Electrical:
-4G Engine ground and Battery ground
About the car:
Bought it when I lived in Georgia. Started out as a 99% stock '95 DOHC Sport Coupe, blew that motor up at Silver Dollar raceway in Reynolds, Georgia. Brought it back to my home state of Pennsylvania and swapped it to a 2001 60k SOHC engine. I call her "Georgia Peach"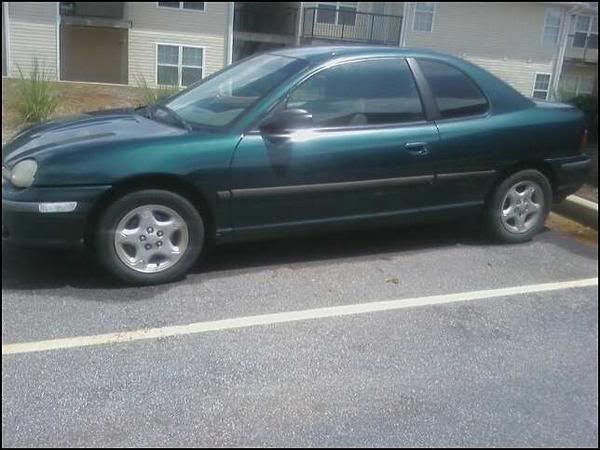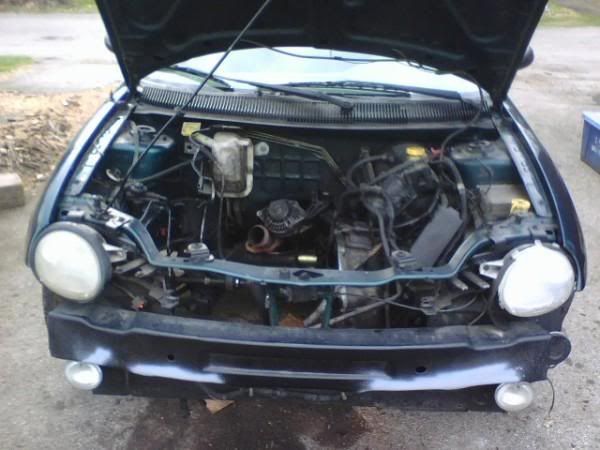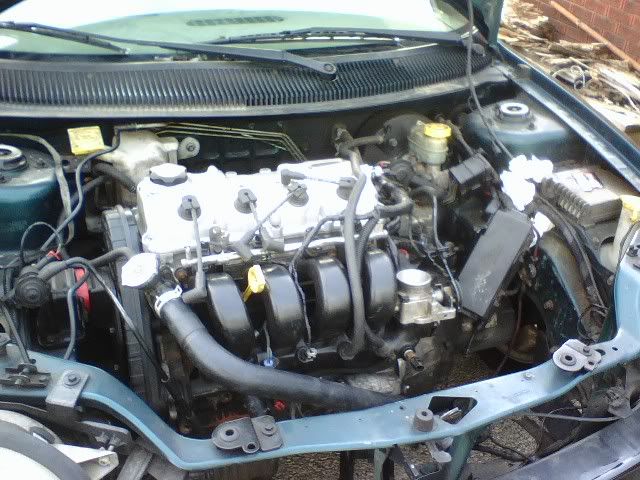 charger440neon2.0l
1995 Plymouth Neon Sport sedan modified
315,xxx+ miles
-single overhead cam 4 cylinder
-five speed manual transaxle
-Anti-lock brakes
-four wheel disc brakes
-cruise control
-power mirrors
-power door locks
-power sunroof
-fog lights
-cd player stereo
-air conditioning
-power steering
About the car:
The Engine:
2008 Chrysler replacement DOHC Neon shortblock P#4667789
SOHC head has been milled 0.015" gasket ported, and polished
(Combination measured at 10.44:1 compression ratio)
Magnum valve springs
Crane grind #12 camshaft
Mopar performance sohc pcm P#5007033
Egr block off kit
24lbs/hour (252cc) fuel injectors
TRE Performance 255 lph fuel pump
Stock 52mm throttle body
Stock plastic intake manifold
2001 plastic valve cover
High output fuel injector cover
Polyurethane filled motor mounts
Belden spark plug wires
NGK V-power spark plugs
The Exhaust:
Magnum short tube header
Catalytic converter delete
Defender high flow single inlet/dual outlet muffler
2.50" crush bent downpipe with stainless steel flex joint
2.25" mandrel bent tubing (excluding downpipe)
The Transmission:
Five speed NVT-350 P#04670664AC
3.94 final drive
Welded solid differential pin
Modified shifter levers for reduced shift throw
Polyurethane filled trans mount
Solid torque strut (bobble strut)
The Suspension:
Matrix red lowering springs 1.5" drop FRONT
Mopar performance high rate springs approx. 1" drop REAR P#5007005
Energy Suspension polyurethane bushings (Full kit)
Dodge Shadow Firm feel rack and pinion 12:1 ratio
22mm Front anti-sway bar
16mm Rear anti-sway bar
Solid rear anti-sway bar end links
Extra thick rear anti-sway bar end link brackets
Rear strut tower brace bar
KYB GR-2 struts
The Brakes:
PFC carbon fiber metallic front pads
Semi-metallic rear pads
Dodge Daytona front rotors (thicker than stock neon)
The interior:
Dodge Stealth non-power front seats
Dyed black select interior trim
The roof, passenger floor, trunk floor, door skins have a cheaper non name brand matting like Dynamat
Pioneer cd player headunit DEH-P47DH
1-Pioneer 10" sub-woofer
2-Jensen 6"x9" three way speakers
2-Blaupunkt 6.5" door speakers
2-Kicker 3" tweeters
1-jensen amplifier
Triple guage pillar pods
-Autometer Z- series voltage meter
-Autometer Z- series oil pressure
-Autometer Z- series narrow band air/fuel meter
Custom in-dash guage surround
All guage lighting changed to red
Aftermarket steering wheel (THIS CAR HAS NO FRONT AIRBAGS OR AIRBAG CONTROLLER )
cruise control moved to ashtray location (ashtray has been removed)
Mopar performance short throw shifter P#5007317
Swapped to 8K tachometer guage cluster (Original Odometer retained)
Headliner recovered in black
Tinted windows (need redone)
The Exterior:
Power sunroof added
roof rubber stripes deleted
Projector headlight housings
HID high beams
Depo fog light housings
Hid fog lights
Fog lights modified to turn on with key source, still switchable off-on with factory switch
Tinted tail lights
SRT-4 rims with 205/40 ZR17 tires
avg. quarter mile run 15.0 @ 93 mph
best quarter mile run 14.49 @ 98 mph (had a ghetto blaster intake with 60 mm jeep tb on)