i got alot of car show friends around here who always looking at ways to save money....... i did it to my car and you can't tell that its not made like it..
first move your seats and and center council and rear seats... take the carpet and vacum the piss out of it... you can eaither shampoo the carpete ot vacum it real good. i vacumed it....
now go to walmart and buy their 99 cent cans of paint... i have only seen black used... use other colors at own discresion...
now paint your carpet.. spray on enough to cover and turn it black... let it dry and inspect sprey were needed..... the advantage to using paint vs dye the dye when wet will run and stain. the paint will hold up real well.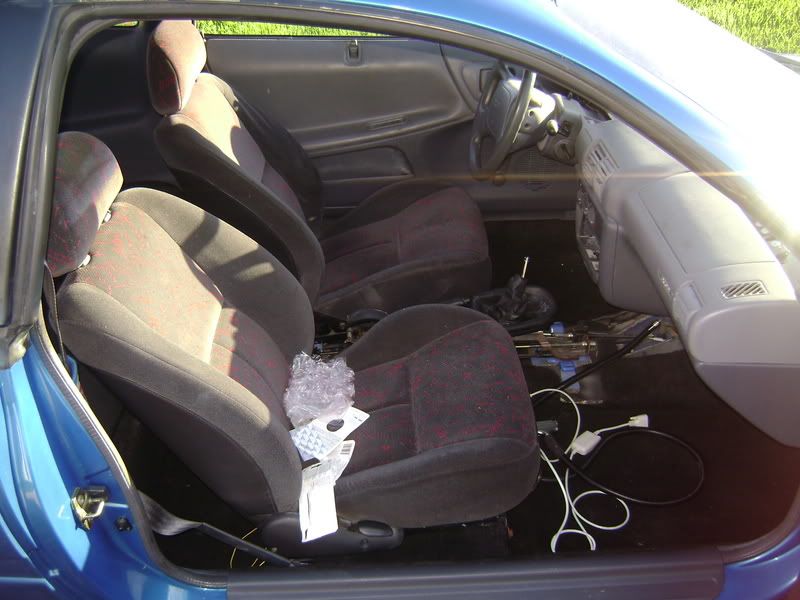 not the best but you get the idea... you will be amazed by the results... if you do have the money i would still suggest getting real custom carpet..
what i would like to see is some one try different colors and see how it turns out.