All you need is around $10 iirc at your local home depot.
1 3/8 threaded rod
1 3/8 Rod Coupling nut
1 5 feet iron pipe 1inch around
2 1inch caps
and a welder (Mig) just for spot welding i have my own so it came in handy
a grinder
a drill and a 3/8 bit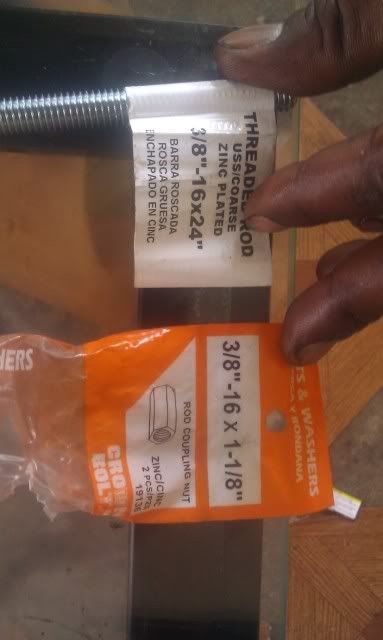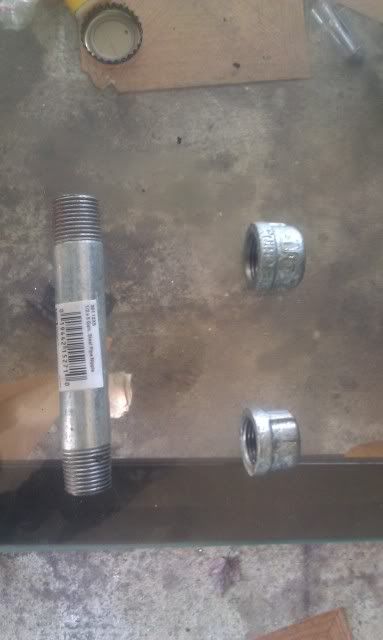 about 5 feet (same length as the oem bobble strut)
and 1inch around.
two caps
Should be in the piping section of the store.
a set of these
youll be using the 3/8 tap
the rod coupling nuts will come in a package youll only need one.
and youll have to smoothin the sides down so they will fit inside the pipe.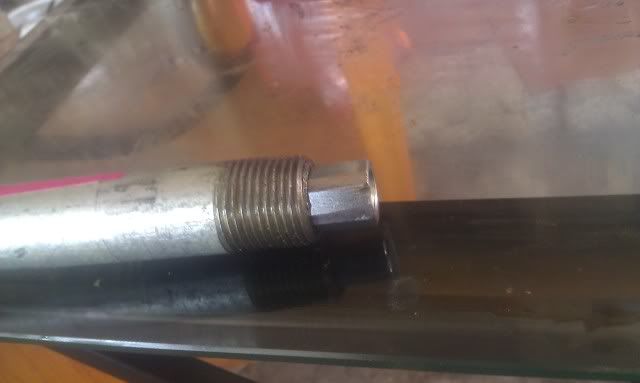 Lets begin.
You have one of these or just a bad one huh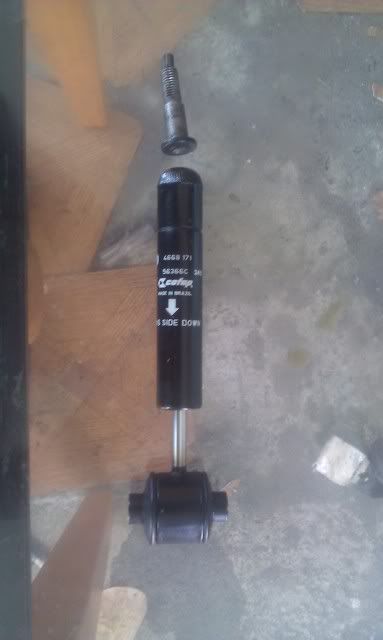 Extend it as far out as you can and cut it off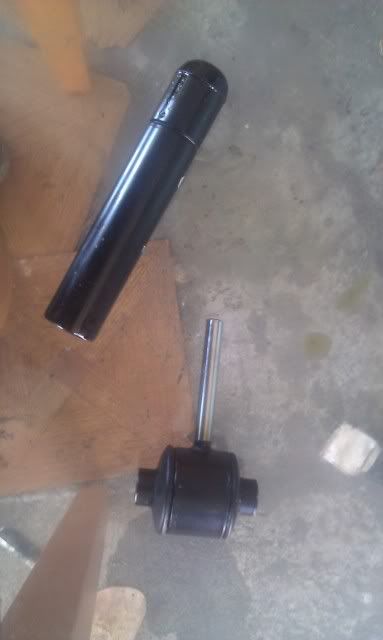 the two caps drill a hole in the midle using a 3/8 bit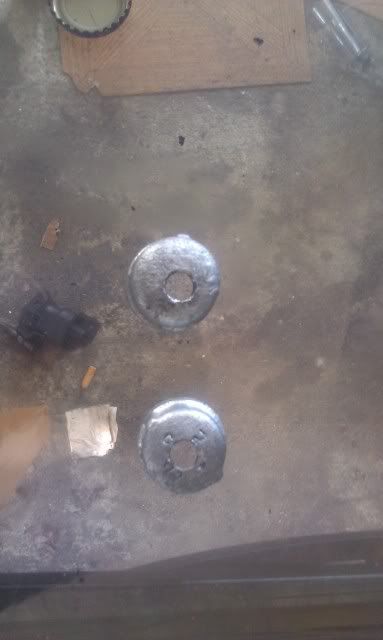 Tap one of em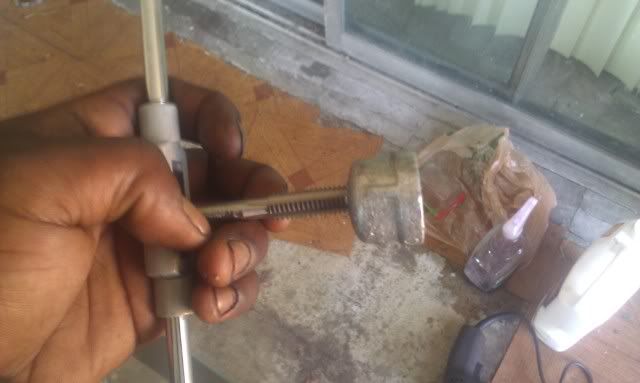 Place one of the caps on the end of the bottom support strut then the rod coupling nut you shaved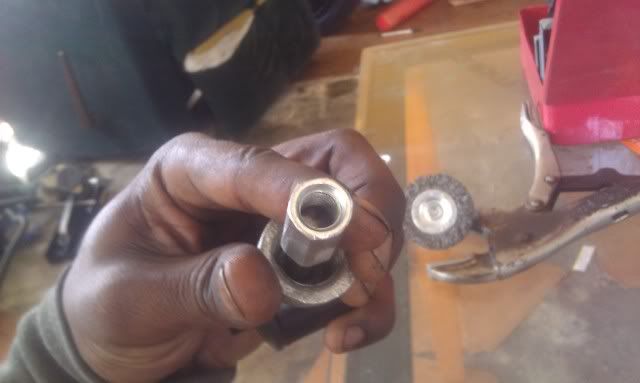 place the rod coupling nut half way in and weld tap the end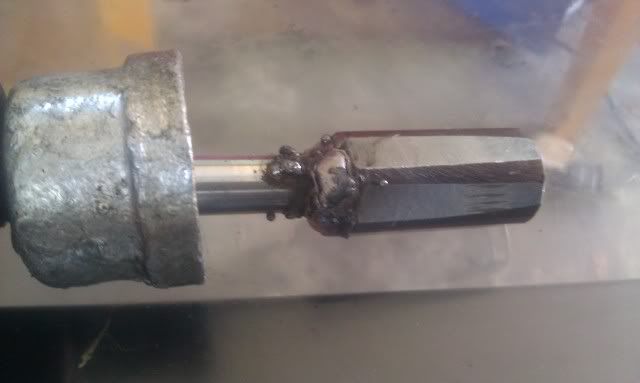 grind off any extra crap and make it smooth
cut the threaded rod and make it 10 inchs in length, you can go shorter but thats what i did, i would say 9 inchs on the safe side
take the threaded cap and tighten it to the 5 feet pipe then twist it on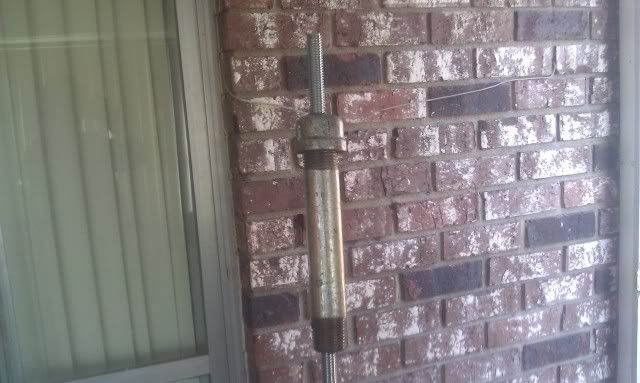 *Note at this point you can fill it with quick steel or whatever or leave it empty with just the center rod for support*
take the bottom you just make and twist it on tight as hard as you can and close it and tightin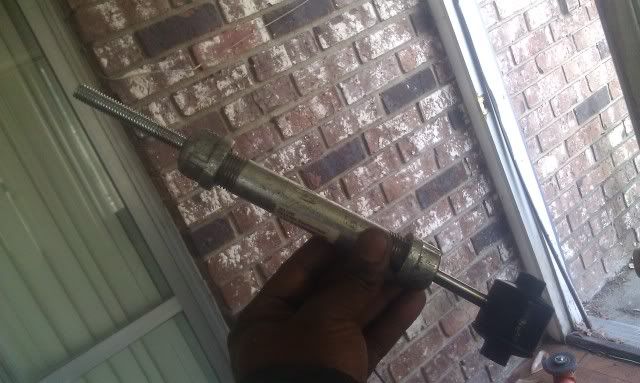 after all tightin you can weld tap the bottom part of the cap to make it more solid which is what i did.
install