these are 98' style jeep 6 cyl. "automatic" Throttle Bodies. here is my How To. hope you like it.
the top left is a manual TB, the top right is an auto TB and the bottom one is the jeep TB. notice the difference where the throttle cable attaches. if your using a manual TB you can use the jeeps IAC sensor, but if you using an auto TB then you have to modify it some. you have to pull and losen the sensor tip and put the jeeps sensor tip on your sensor. it might be hard but it will losen up.
this is the jeep TB close up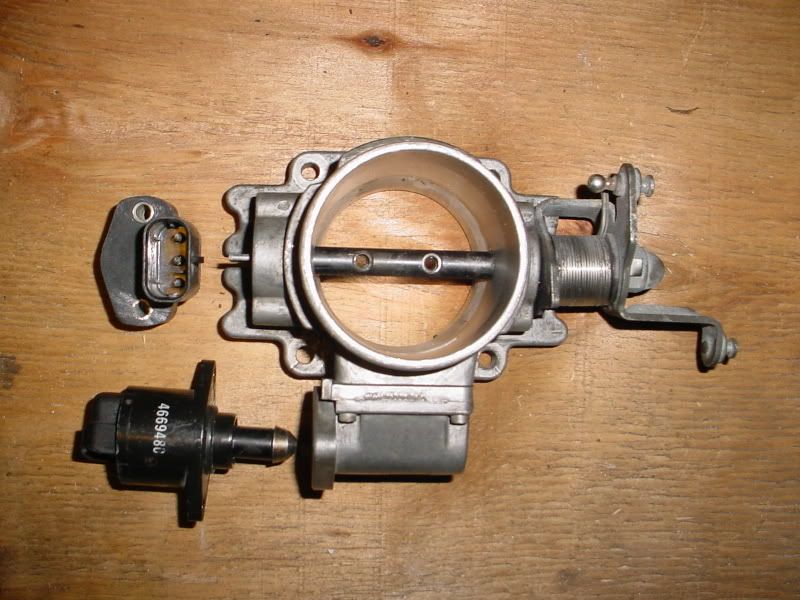 this is the manual TB close up
and this is the auto TB close up
this is the difference between the neons butterfly and the jeeps.
-first remove all the sensors from both TB's
-on the neon TB's you have a pin on the TPS sensor side that this off and then the center will slide out. heres a pic of it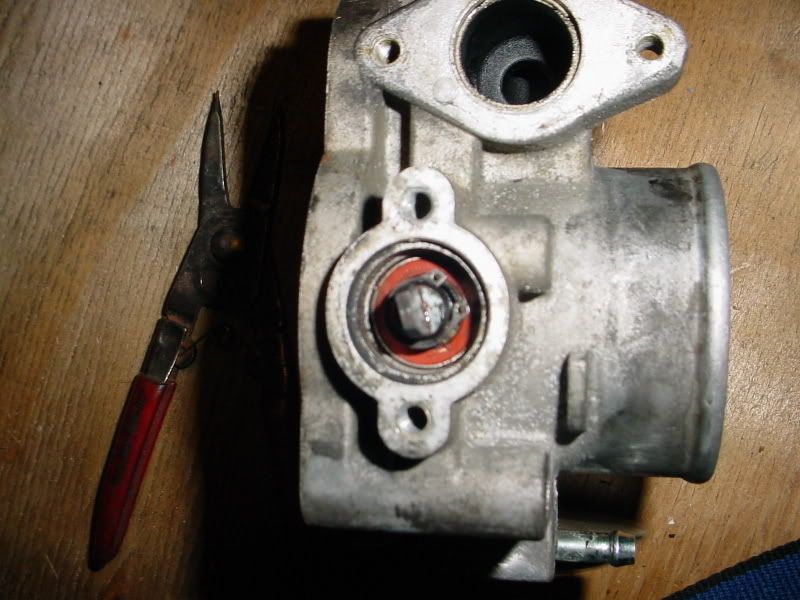 -next is the hardest part you have to modify your neons throttle thing. (lol dont know what else to call it) you have to take an 1/8th inch off of this plastic spacer. here is a pic of an unmodified one next to a modified one
- next you have to widein the slot for the jeeps butterfly to fit into your throttle thing. heres a pic of a modified one next to an un modified one.
- you have to widein two of the holes to bolt the jeep TB to your stock manifold. here is a pick of a stock TB on the (RIGHT) and a modded TB on the (LEFT). i marked the part that needs to be cut in black marker.
-then you can put your throttle thing into the jeeps TB.
- after you do that you will notice that you will notice that it wont open and close freely you have to cut some of the TB so that the throttle thing clears the TB and moves freely. heres a pic of an unmodified one on the (BOTTOM) and a modified one on the (TOP).
herea another pic
-then put the jeeps butterfly in place and bolt it in.
-then bolt your sensors onto the jeeps TB. heres a pic of a modded manual TB.
and heres a pic of an automatic (LEFT) and a manual (RIGHT)
Can i have a 1gn.org sticker now?..
[/img]