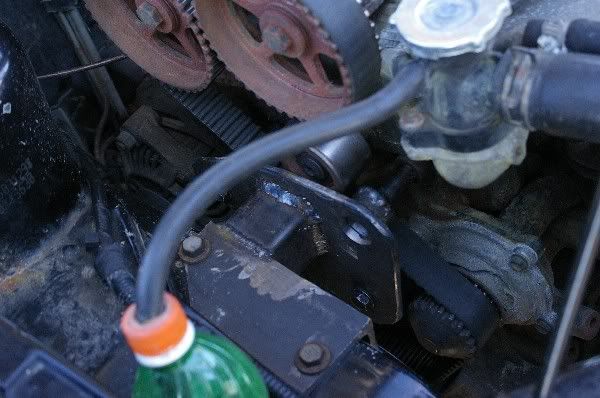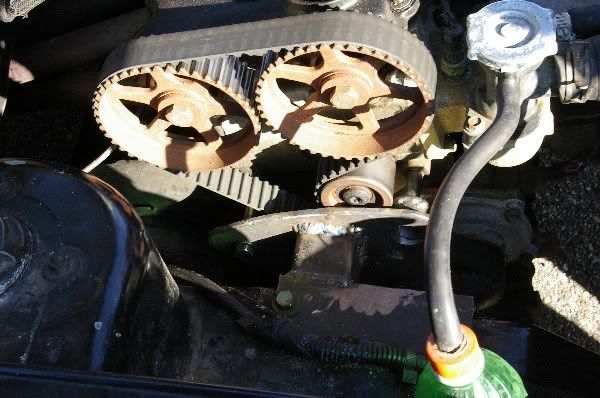 Bolts right to your block and frame rail. Only need 5 bolts vs the 9 you need for the Toomanyneons adapter way and it's only one part. I've had mine in my car for over 600 miles and a week now and I love it. As everyone knows I am really rough on my car and of course had to test it out as soon as I got it in, I have 0 wheel hop now and have been to 120 mph with it at least 10 times now (damn freeway races lol). For some reason I have less vibes than before when I had the Stratus side mount, toomanyneons adapter, and urethane filled Neon mount. Engine barely budges when I hit the throttle with hood open and accel/decel is much smoother than before.
It takes about 10 minutes to uninstall/install, I just gotta jack the side of the engine up a few inches and it slide right into place.
I can make them rather easily now (it took 3 days to get the first one done but I messed a few things up and had to grind/cut off a few pieces I originally welded on). I'm halfway done with making a jig out of plywood that'll hold the 3 tubes in place so they line up the first time and I'm making some templates for the other parts.
I'm making them for $80 shipped (an extra $15 for Canada, sorry but it's expensive to ship up there). The toomanyneons mount adapter costs $70 or so brand new, and the Stratus side mount you need to get from a junkyard or online. I've seen them for around $25-40 shipped so far. Plus this takes up less room and is very similar in weight (by holding both setups in my hand lol).