i just got neon_freaks car.. thing is like new.. heads been worked with a crane 14 mag springs. custom intake mani with modern 60mm tb. modern long tube header. afx race ecu. pt clutch. spl fans. fidenza cam gear, udp. front and rear sway bars ebiach springs. thru my rims on their. thing is fast.... it will break tires loose into third. sounds mean too. if intrested call. straberry coupe all autometer gauges that work. oil,fuel,battery,waer temo i think. and tach... again its fast and today i got about 36 to the gallon so it gets goot gas milage too. make an offer as well.
selling my 96 needs new windsheild starter hg and small dent on passenger side door
rims and hood do not come with car...
want more info call me 920-763-5579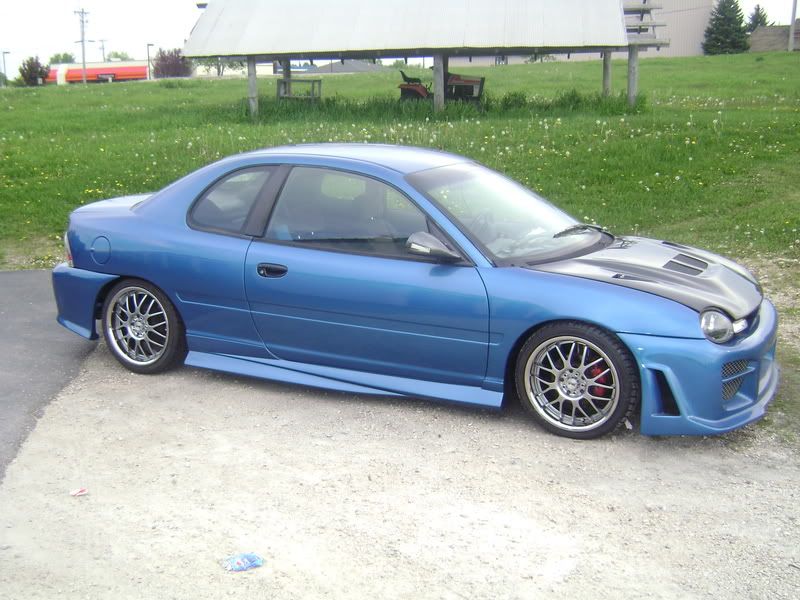 NO LOW BALLERS.. AND REPLY TO THIS THREAD OR CALL IF TRULLY INTRESTED.... DECENT OFFERS WILL BE ENTERTAINED.