it all started, after the wifey told me . My 1987 renault resto project was taking to long. she wanted me driving. i have been a huge mopar guy my whole life (including family till they went ford:( ) ive allways owned big old mopars tho, never small little fwd cars, when i first got into fwd i got into sunbirds and went to fieros then to renaults. then when the wifey laid down the law! . i said ok ill buy a car that can be a daily car , with easy to find upgrades.
So here we go, i found a little 2 door red neon on kijiji.ca. i went and had a look, the young guy(my age) did not know anything about the car. it kinda scared me. but i really wanted to get back into mopars . just to rub it in my dads face , that his ford 3rd gen escorts sucked!. had a look at it and i noticed it was DOHC and 5 speed. score!!! ( i dont drive auto inless its the wifeys lil inport)
So with 600$ taken out of my pocket. the story begins.
first problem was paint! i hate and can not stand the color red! dont ask me why cuase i have no idea. i hate RED!
went to a few racing stores, figured if i was gonna paint the car , this was the time to change the way the out side of the car , to make it look more sporty!. i picked up side skirts and a back lip kit!.
here are some pictures of me sanding it down body work/shaving the ground effects on.
i allso applied two different coats of primer. first was black then mellow yellow.
(if the pictures dont work ill fix them later!)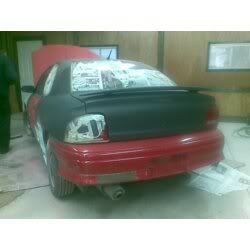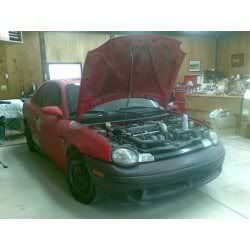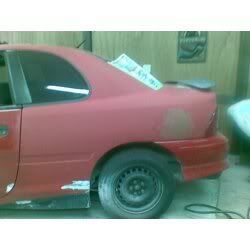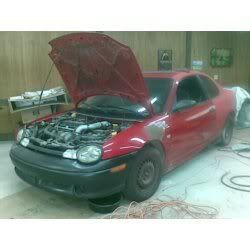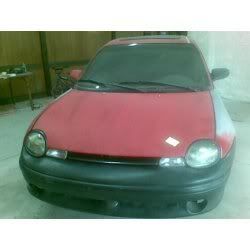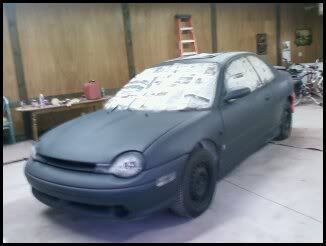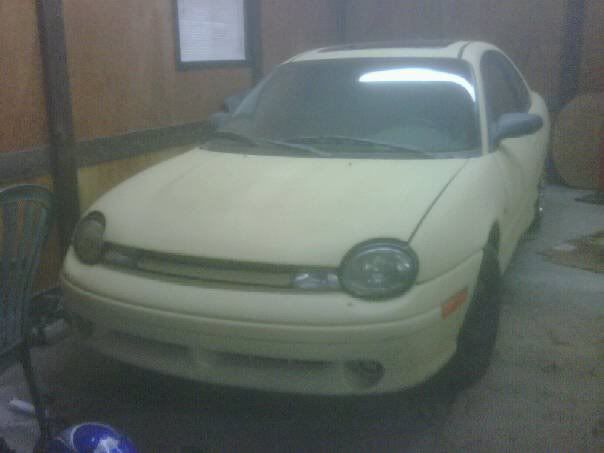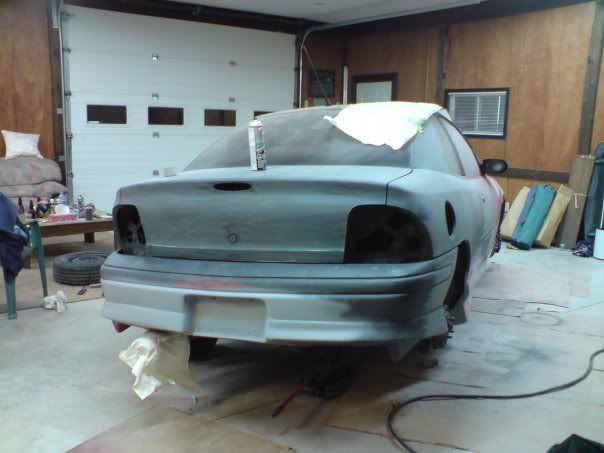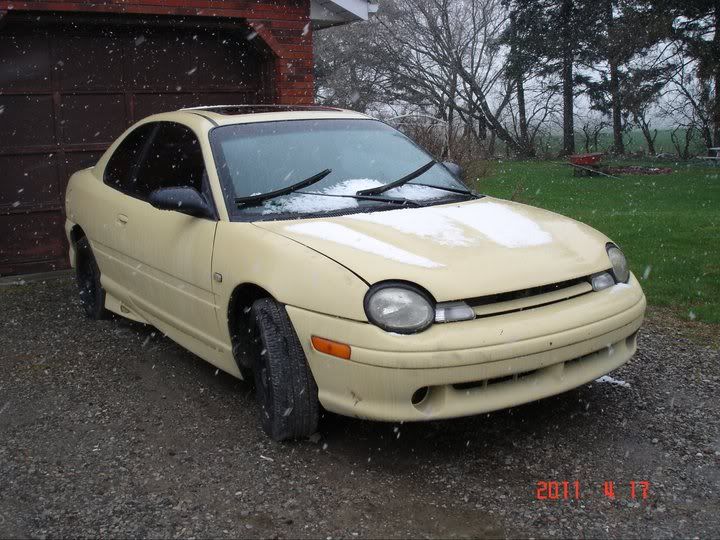 Since the primer/bodywork took awhile(as so as the wifey says) it was like 2.5 weeks)
i started to drive it till i had more time!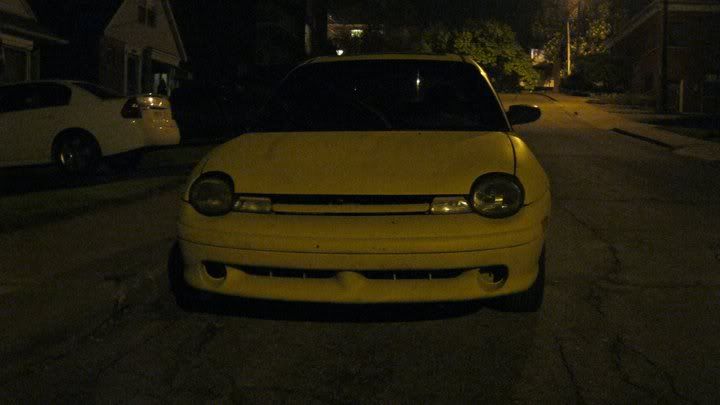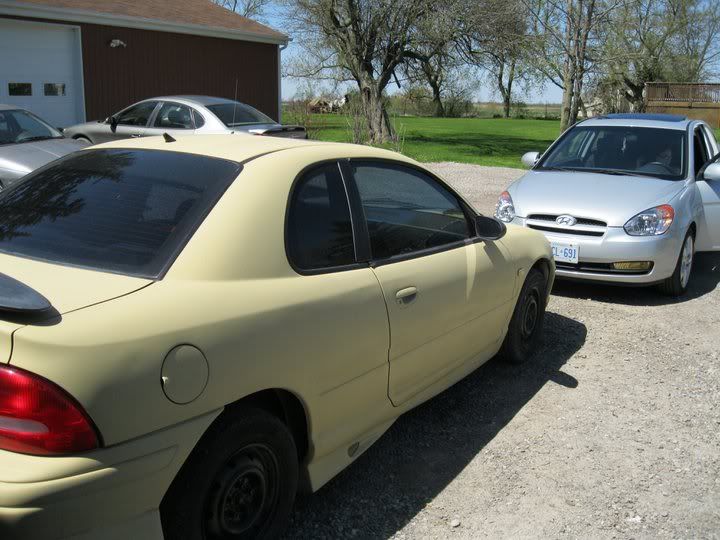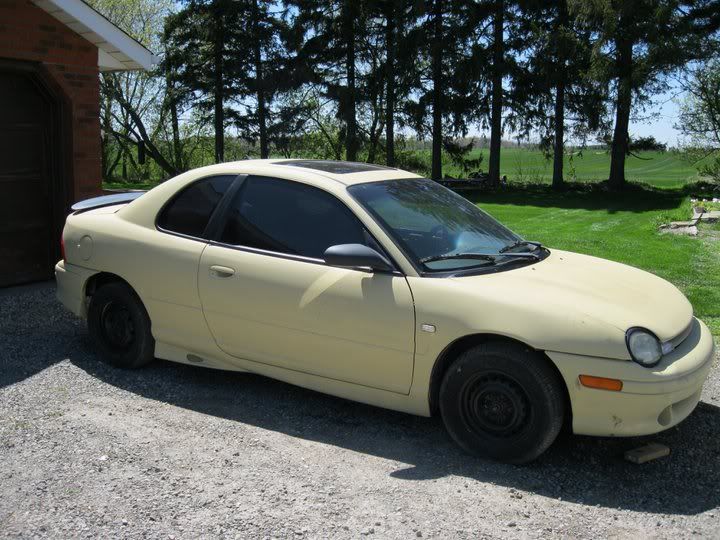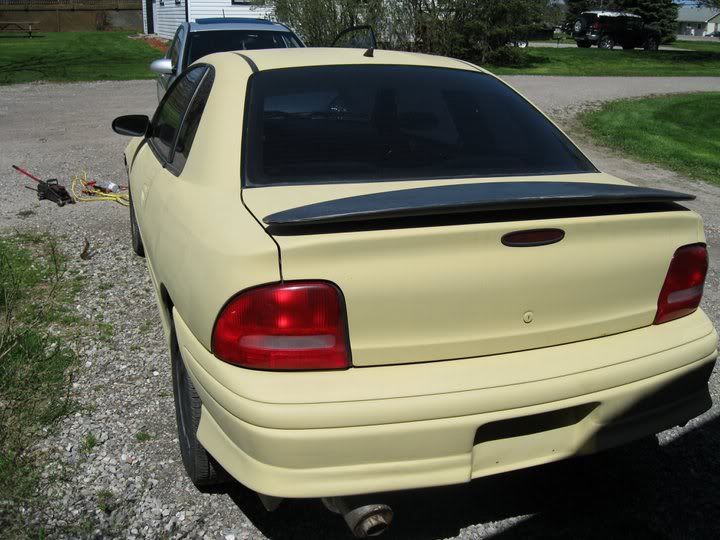 so then i started to get bored waiting to paint it. so sound system and a new front bumper was the next upgrades!
and AEM cold air intake!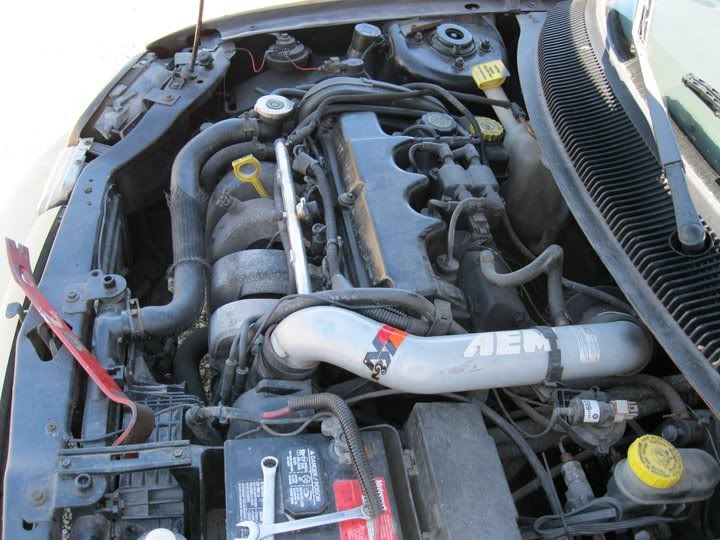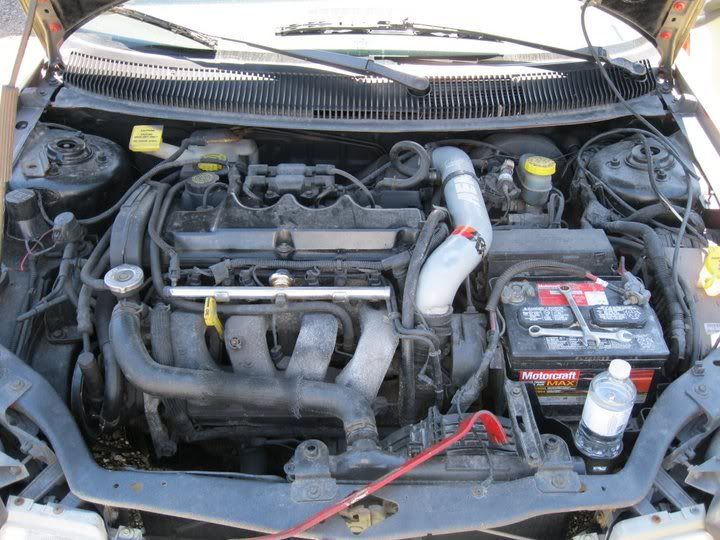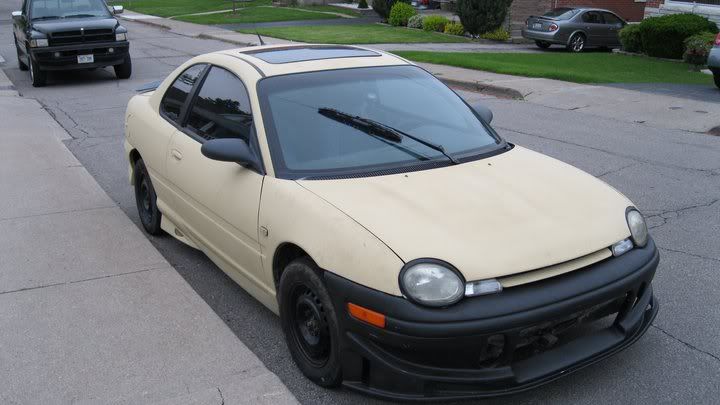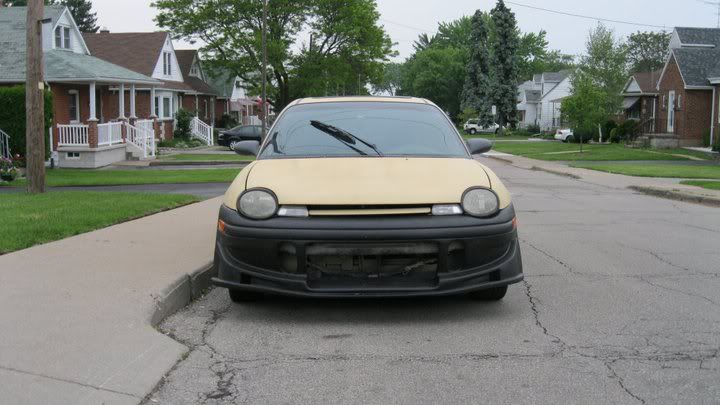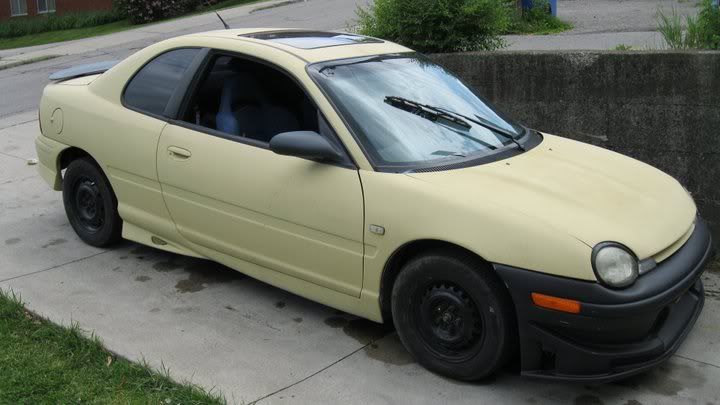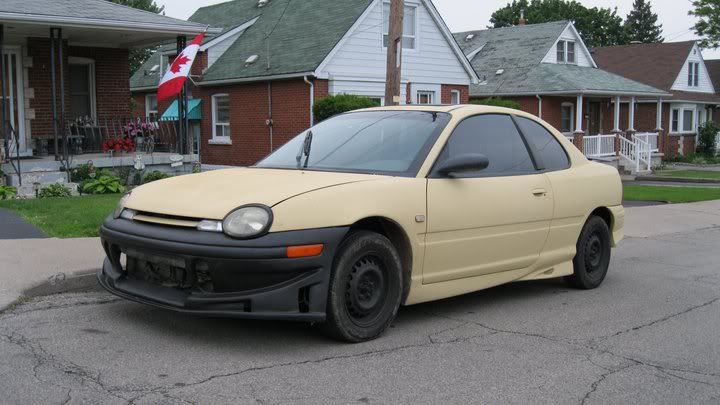 then i figured since i got into trouble with the wifey(she found out i was messing with the car ) that i'd find a loop hole and since shes never in my car interior work was needed!
my daily driver bucket seats(ive had thases seats in the last 5 cars(daily drivers that is)
then got a used momo wheel and adapter off kijiji(gotta love kijiji)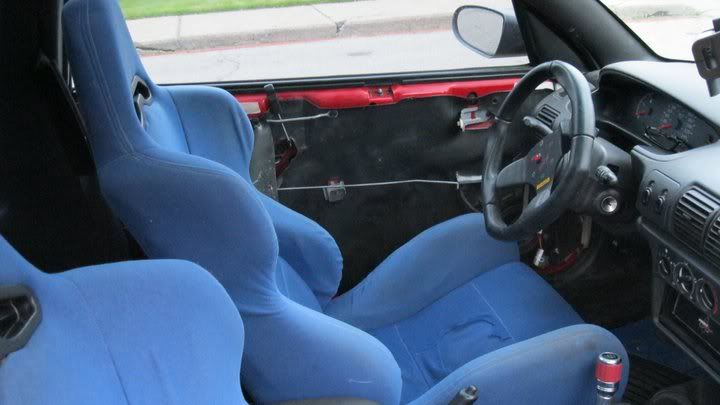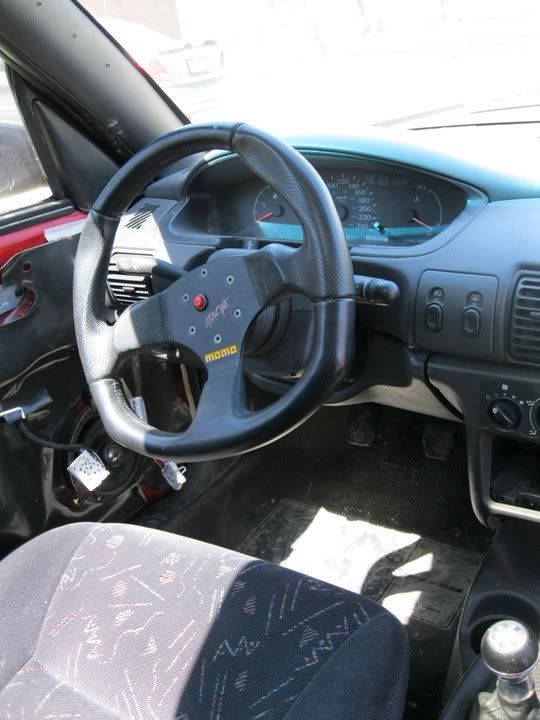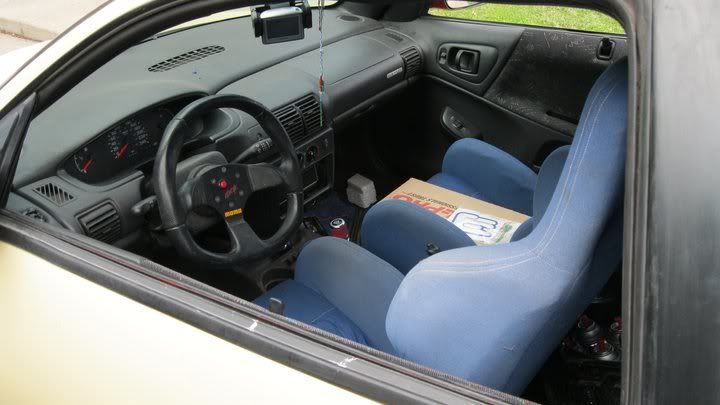 Then i got sick of driving the only mellow yellow car in my area and started to strip,tape,sand,clean and paint my car!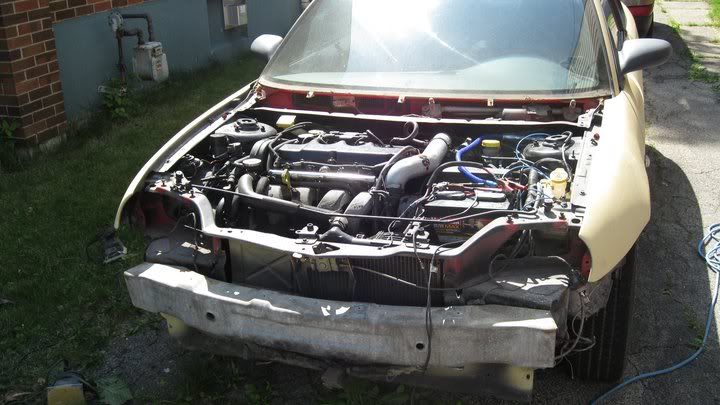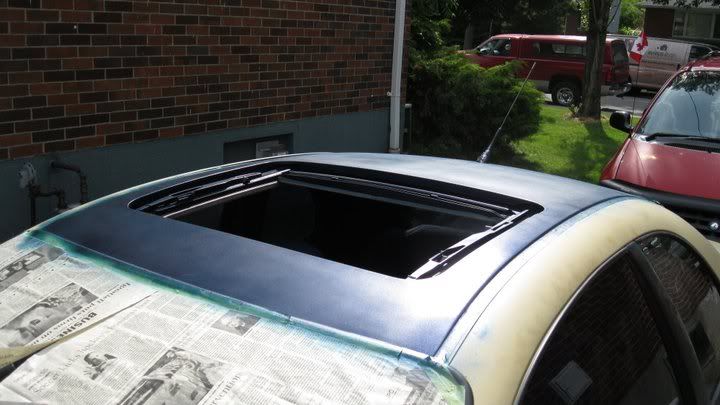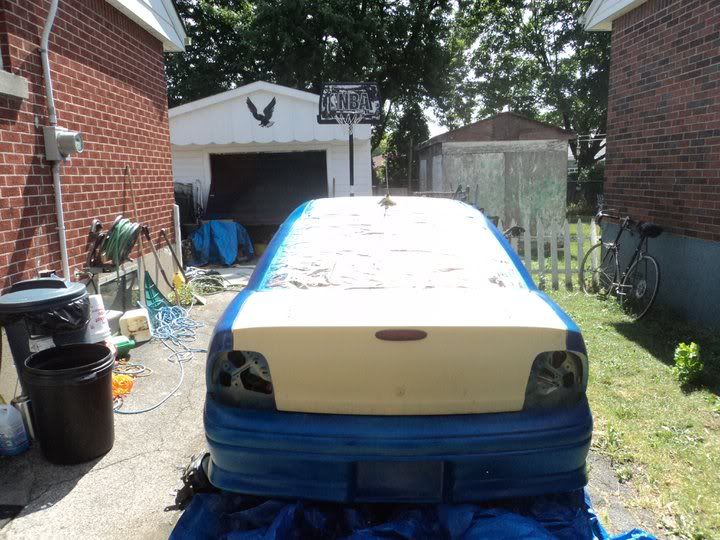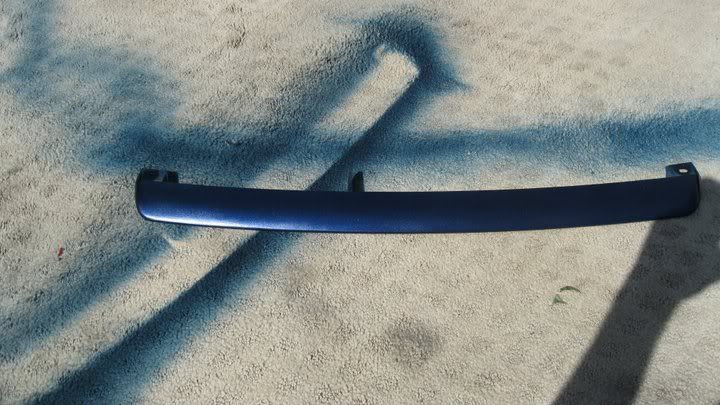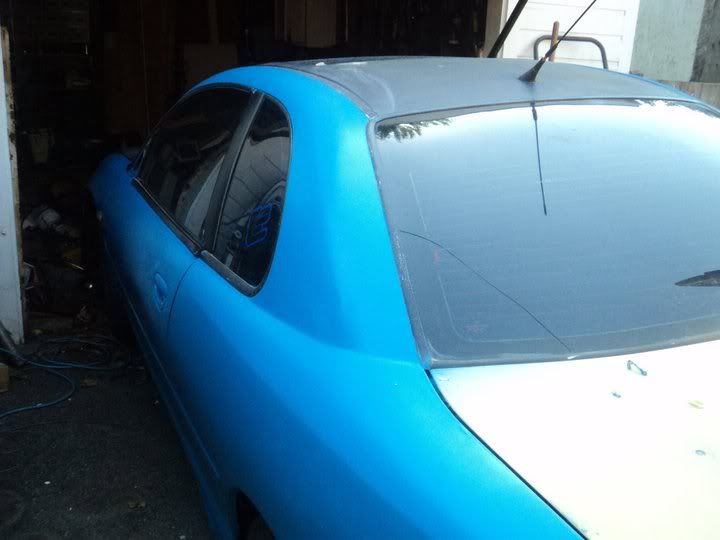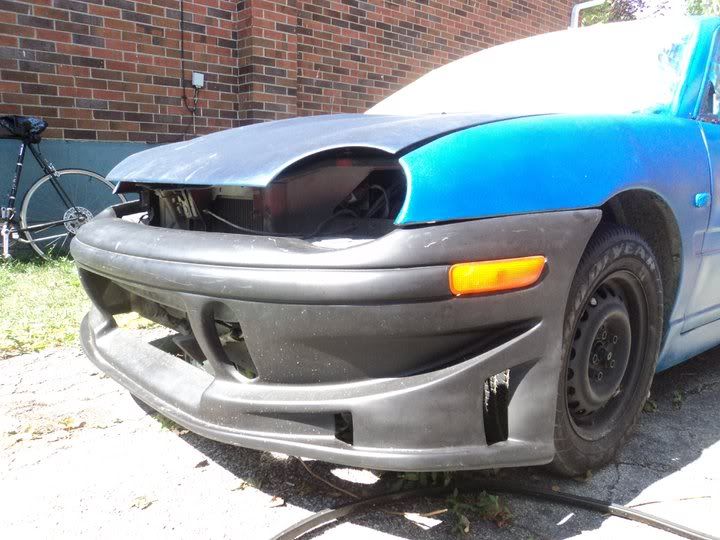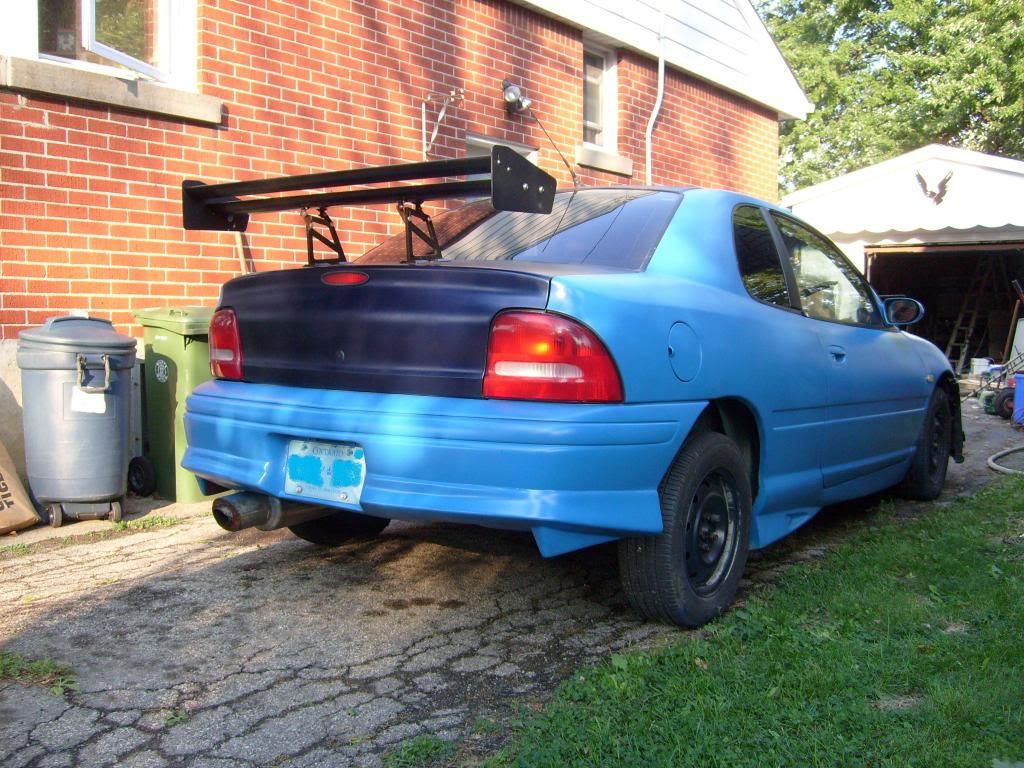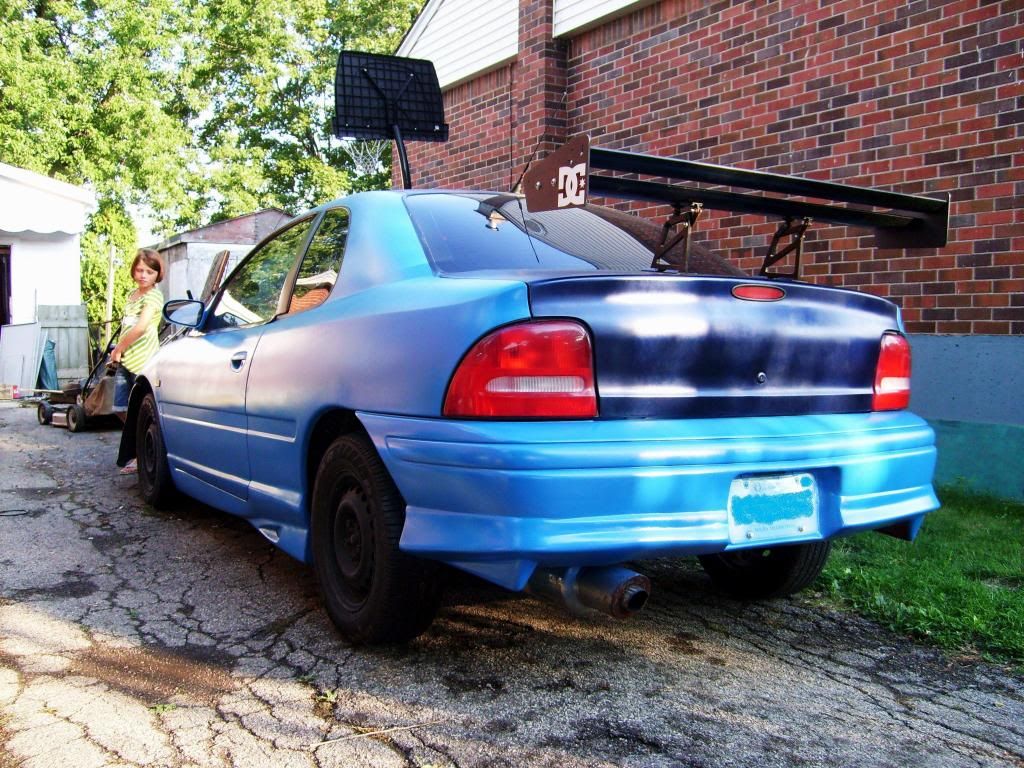 with the paint done . i got bored again, so i bought new headlights and marker lights. a 4 point APC roll cage, coilover sleeves, and started to fiberglass fog lights into my front bumper(and bought new fog lights)and added a wing for when i go racing(not on car when i drive it on city roads)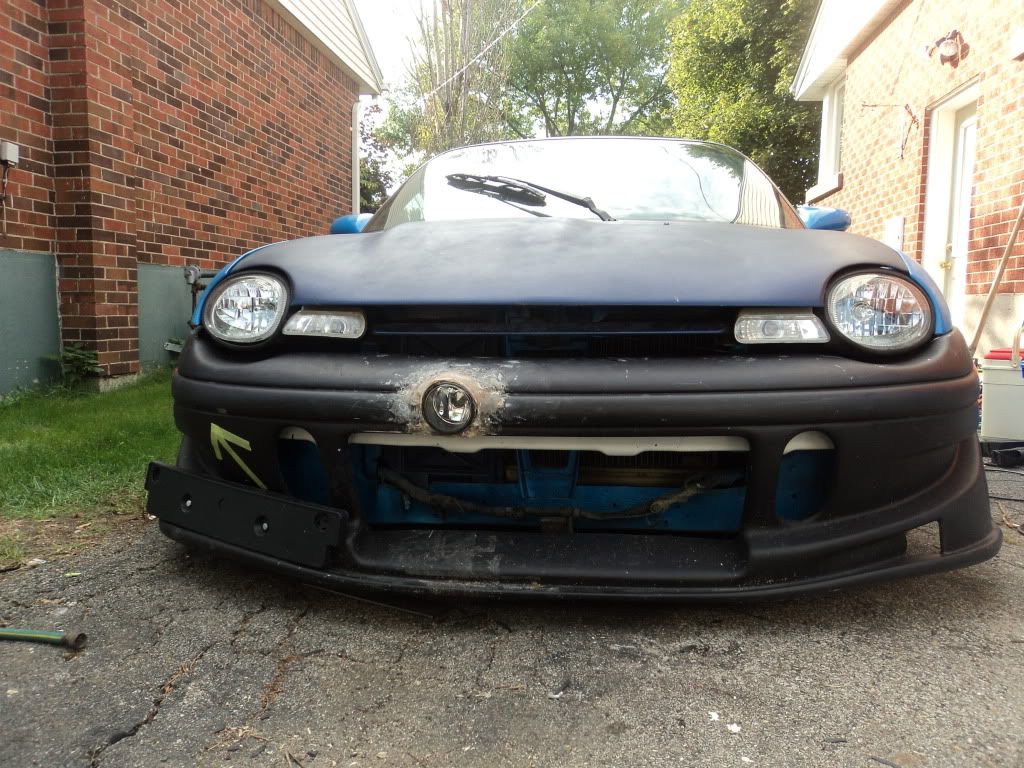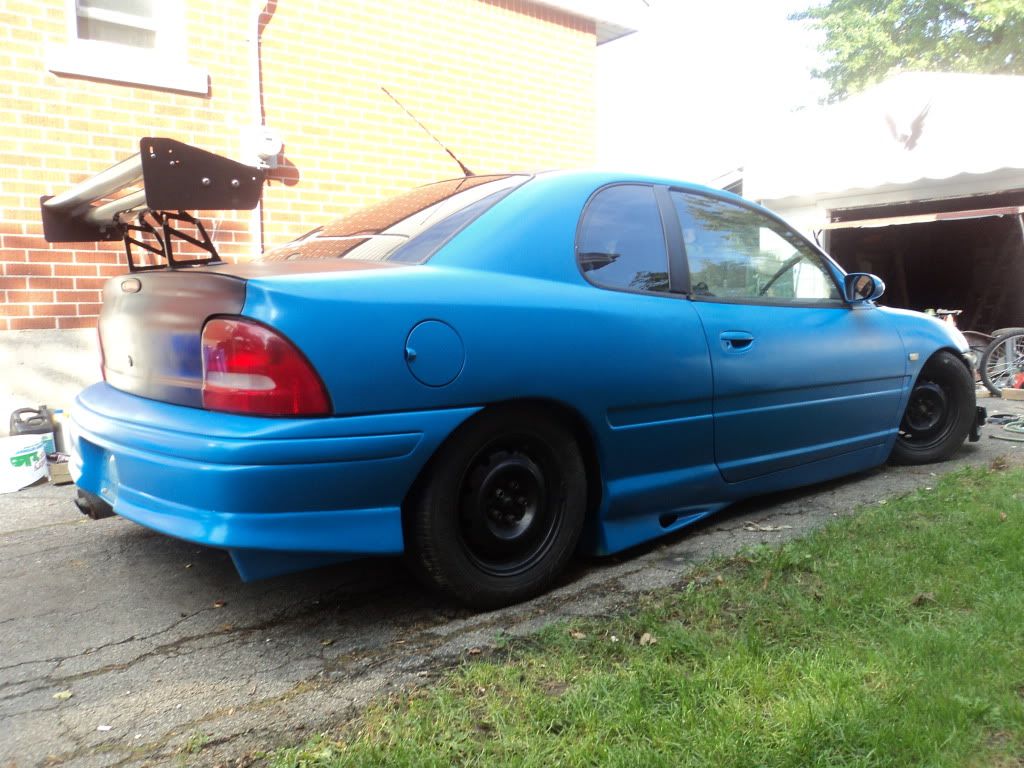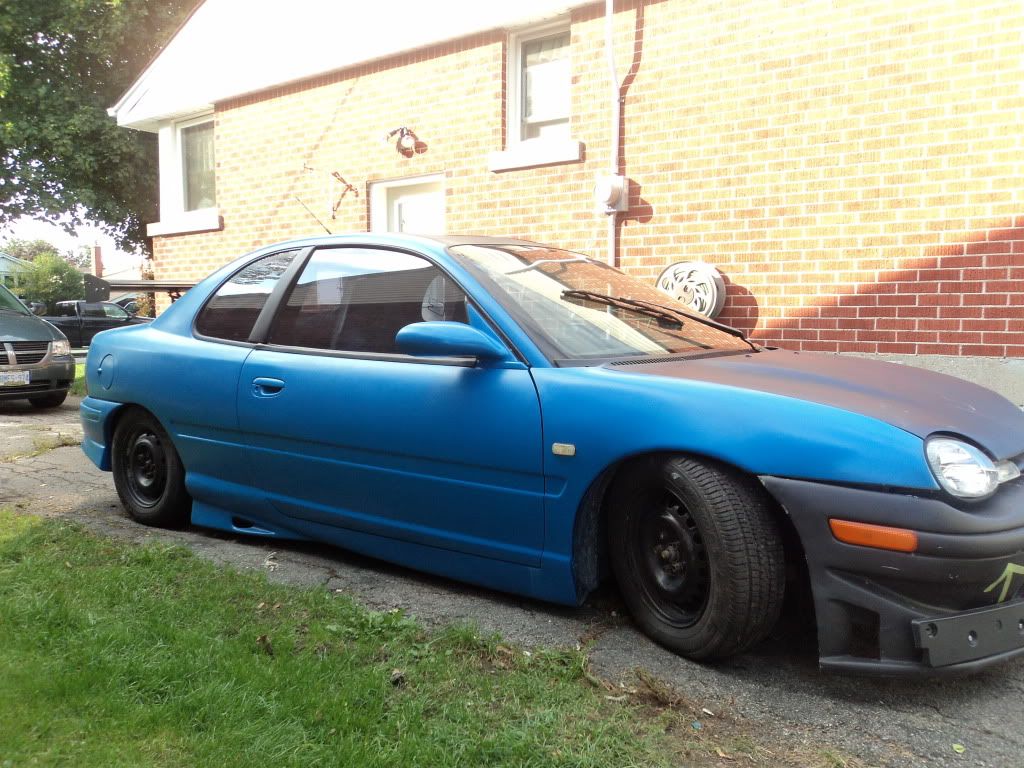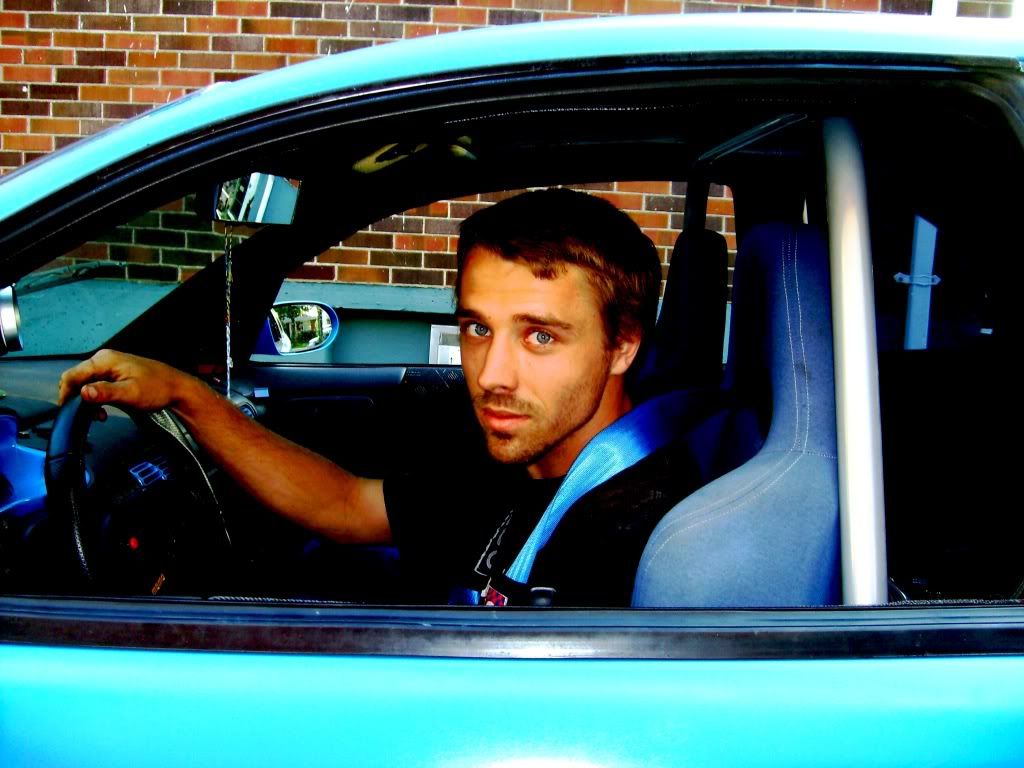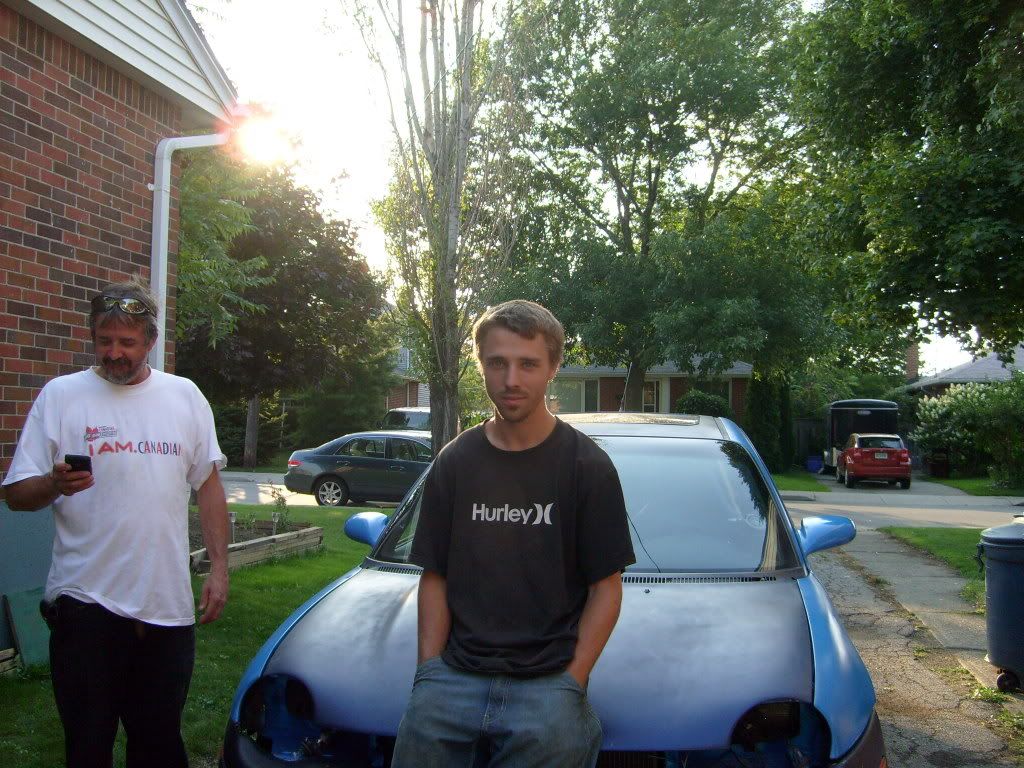 and thats how far i have gotten my little neon so far!!!
if you have any questions feel free to ask!
Please no haters,my car may look ricer with the wing, but its only on when i race!!! so it has a reason to be on!
thanks for reading and checking out my little neon. cant wait to see what others have to say