To start, i search long time to find a car in shape, with praticly no rust. And the july 22 2008 i found the perfect car for me:
Dodge neon 1998
2 doors, white, full electric(miror, doors, windows), Sunroof, 137 081 kilometers, Dohc engine.
Pic when i bought it:
Sorry its the only pic that i have
After 2 days the car looked like this: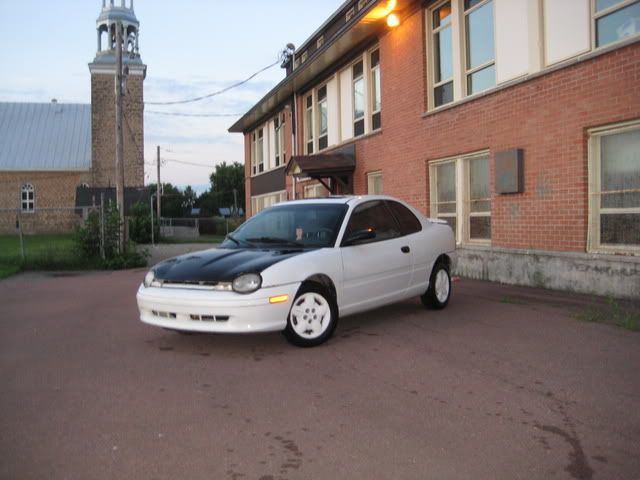 Modification:
Shaved doors trims
Black taillight
Clear 3rd brake light
Black hood
Shaved badges
Interior stripped: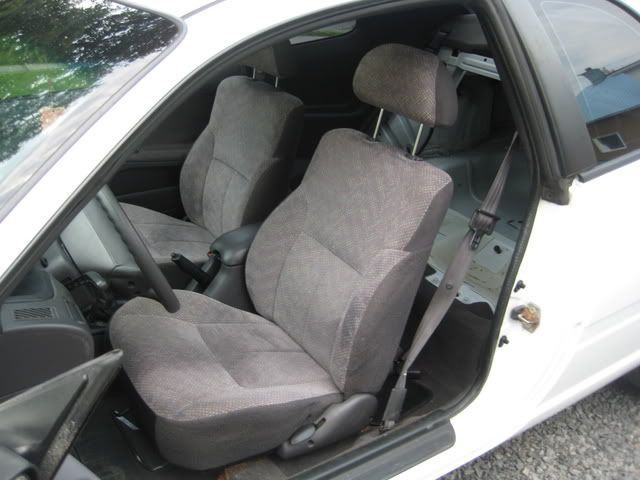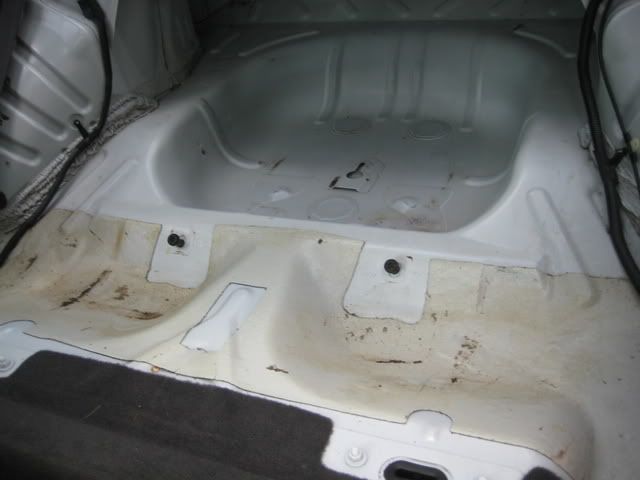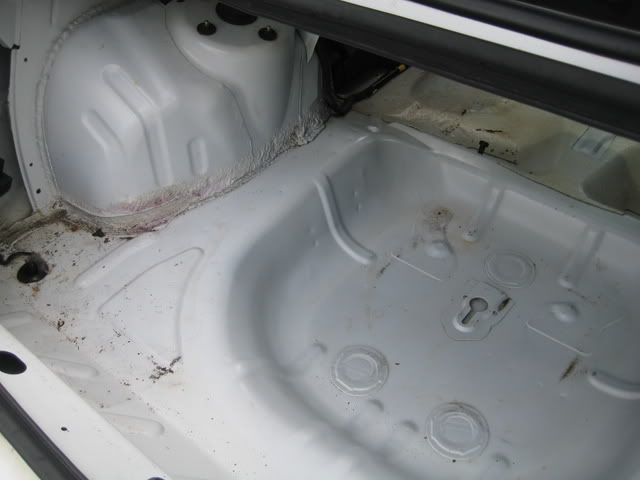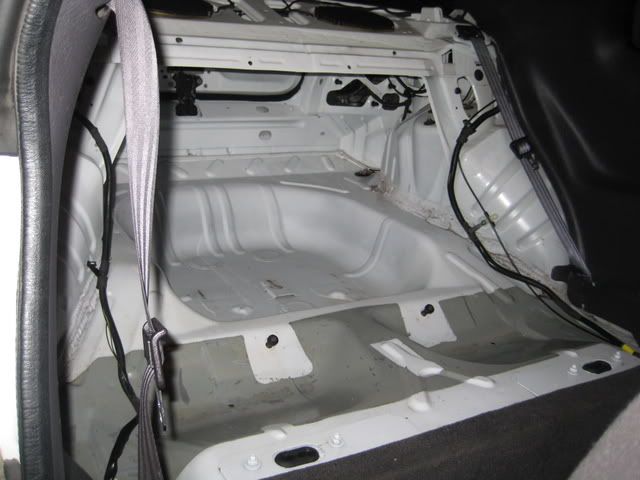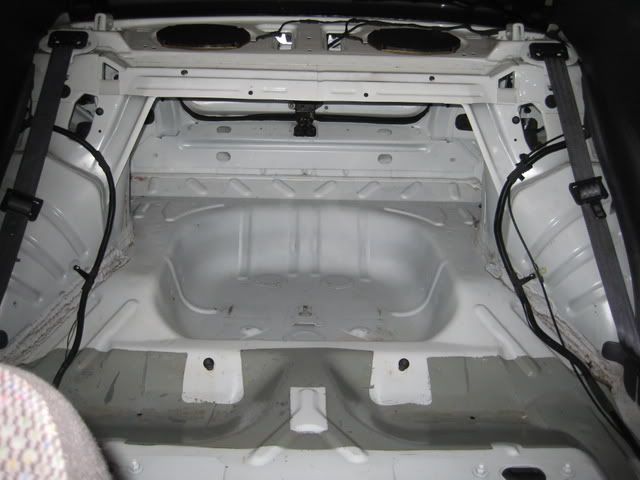 Under the car: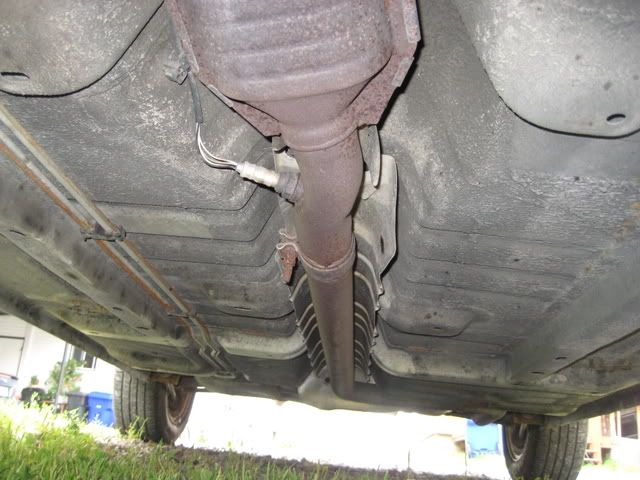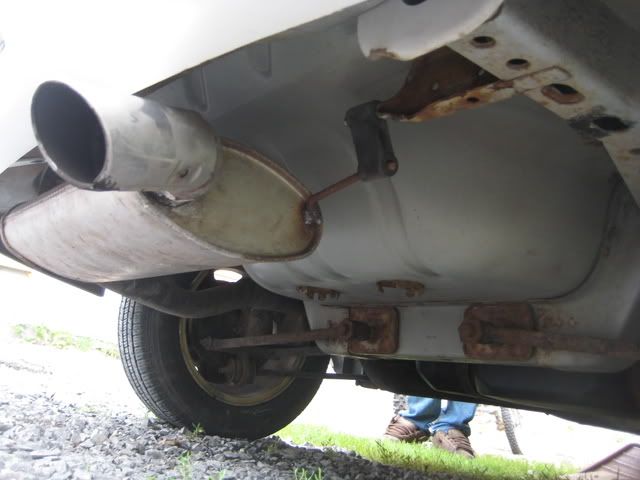 August 9:
Engine sold so i need to remove it!
Some pics: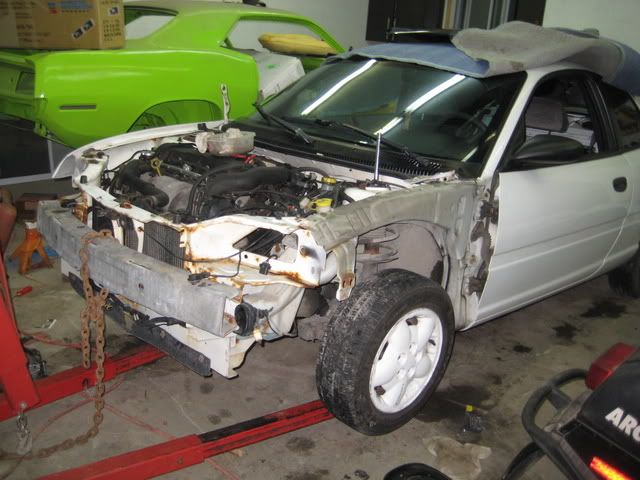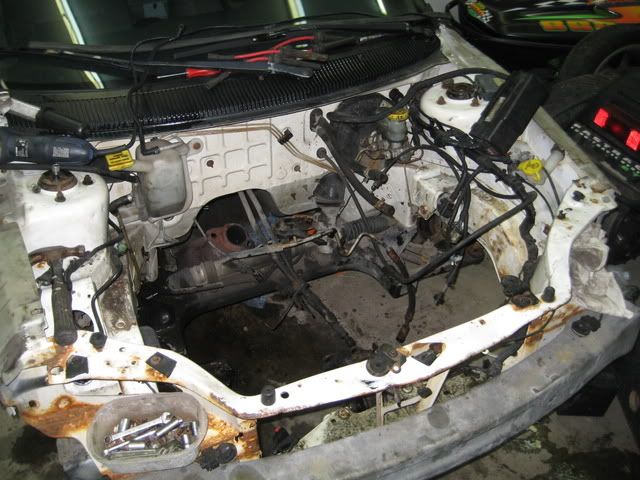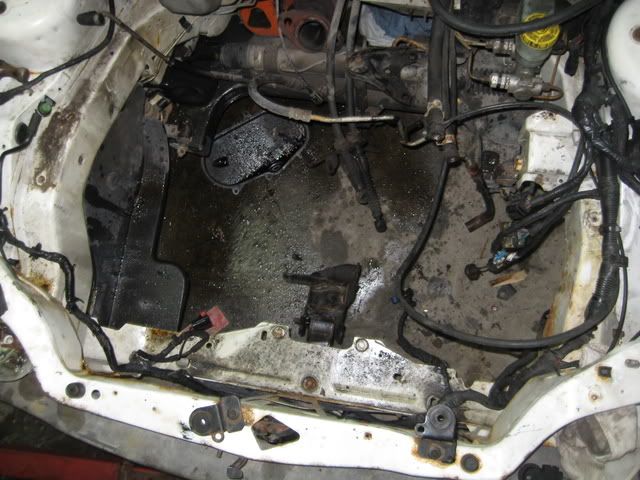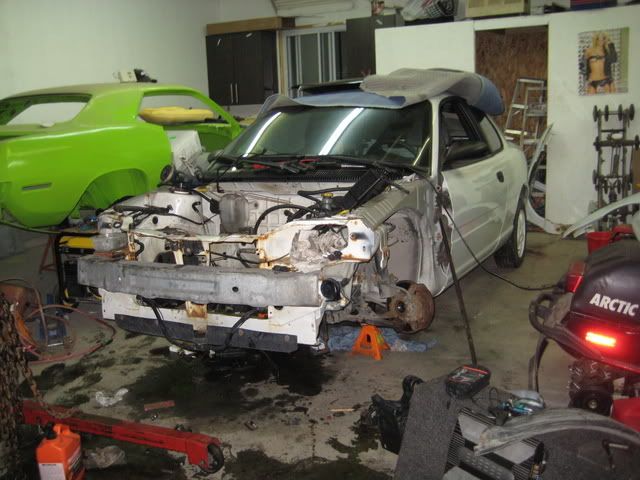 Note: it's only surface rust.
After i removed all the undercoating in the car: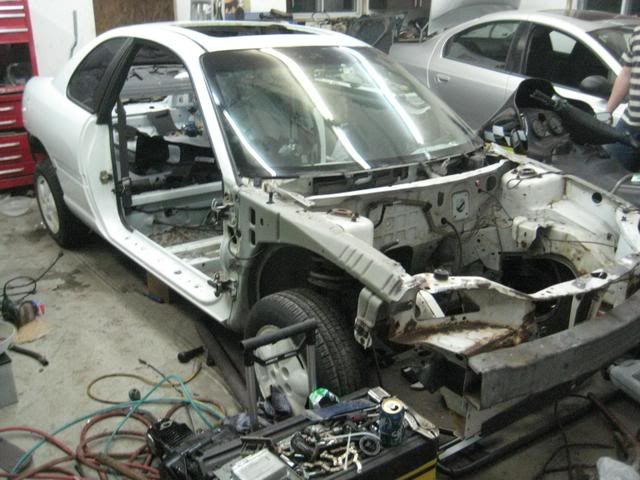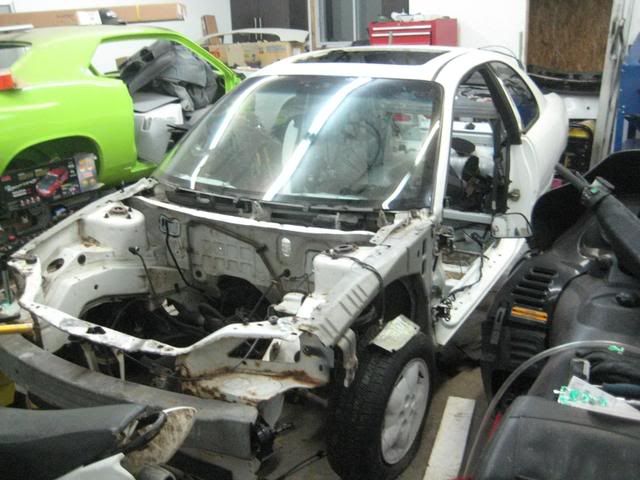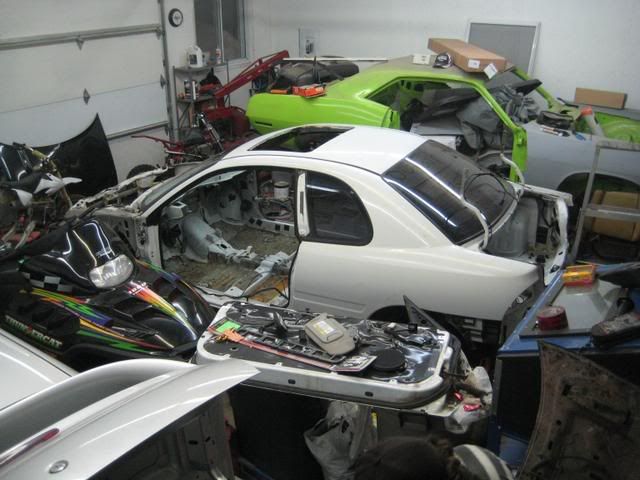 Short time after(March 7 2009):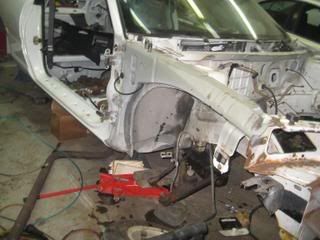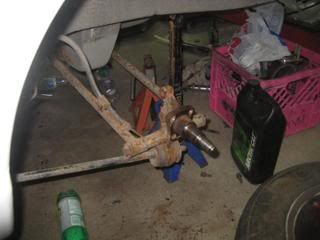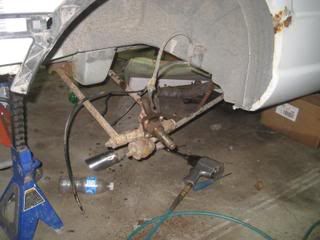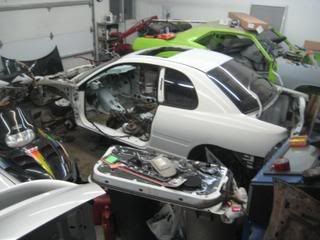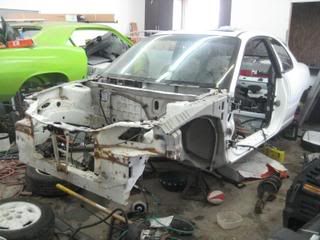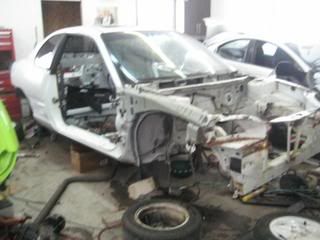 On the rotisserie
(May 3rd 2009)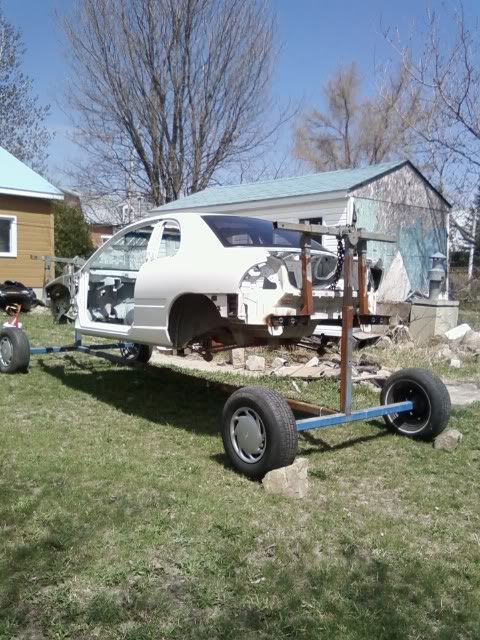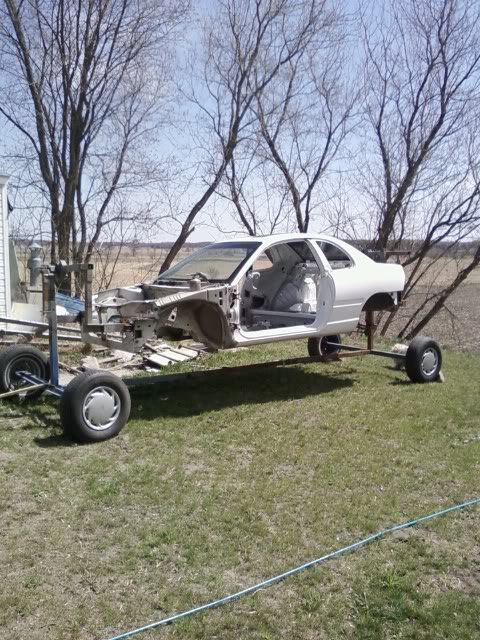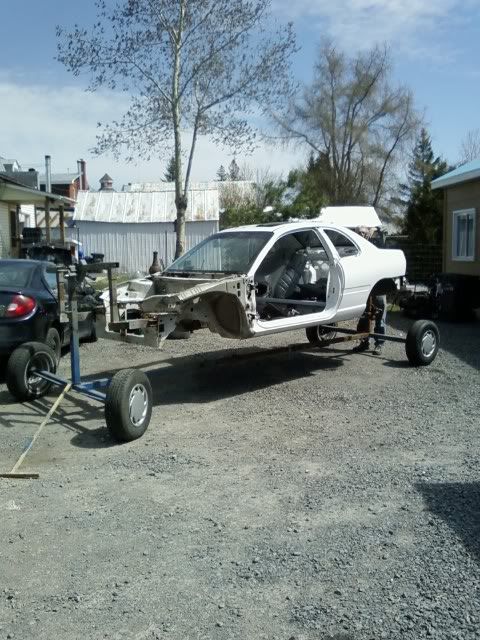 My wheels: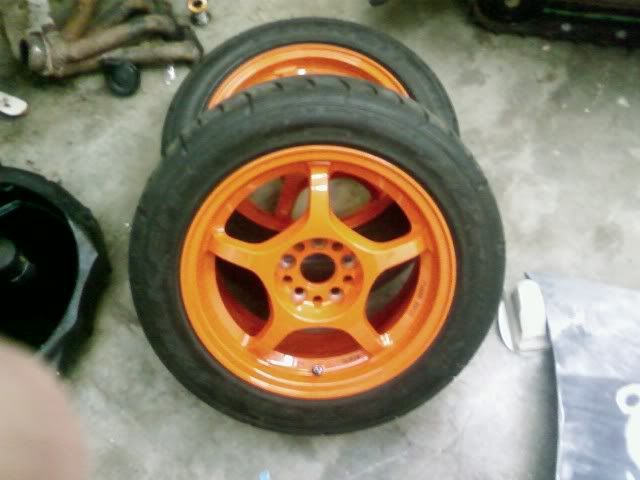 When i said full rebuild its for the sillicone too!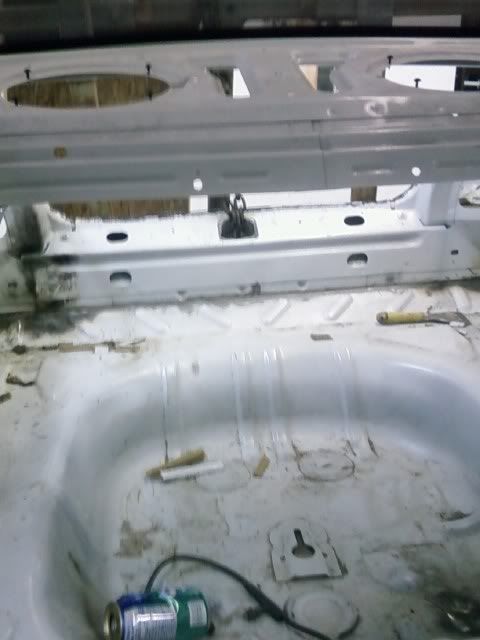 I have some rust there but now it's in good shape:
May 20:
I received my new seats with my harness and my bov greddy type rz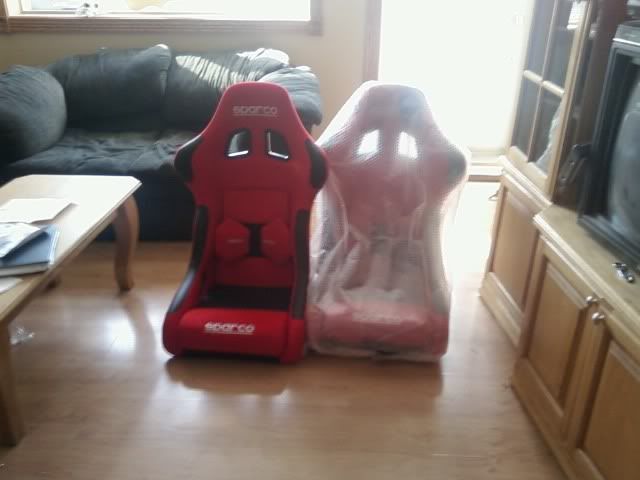 BOV: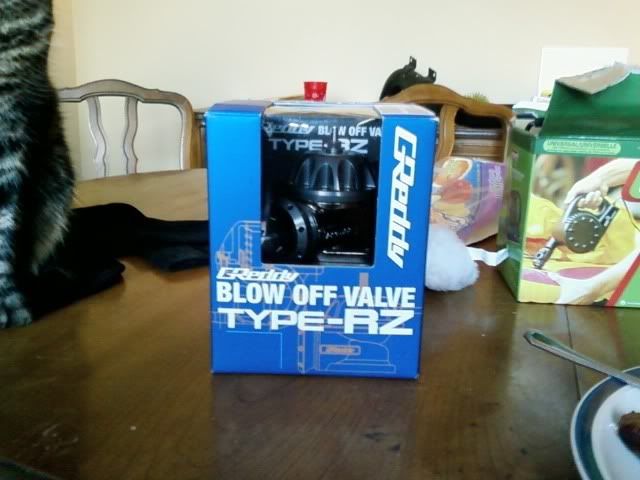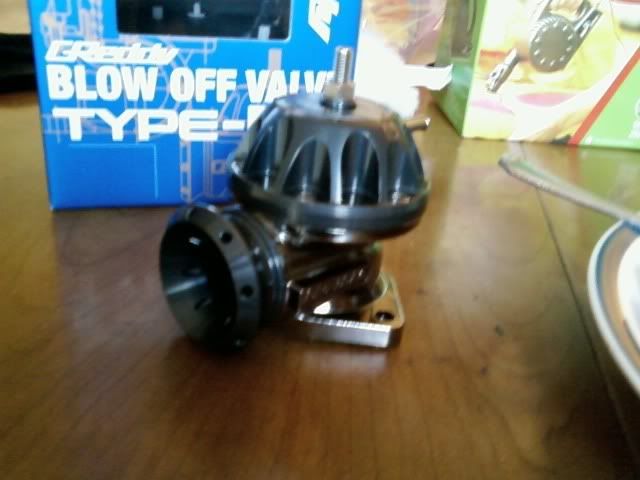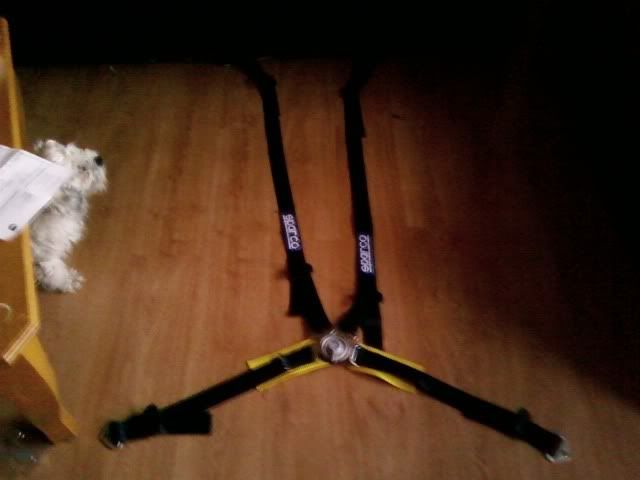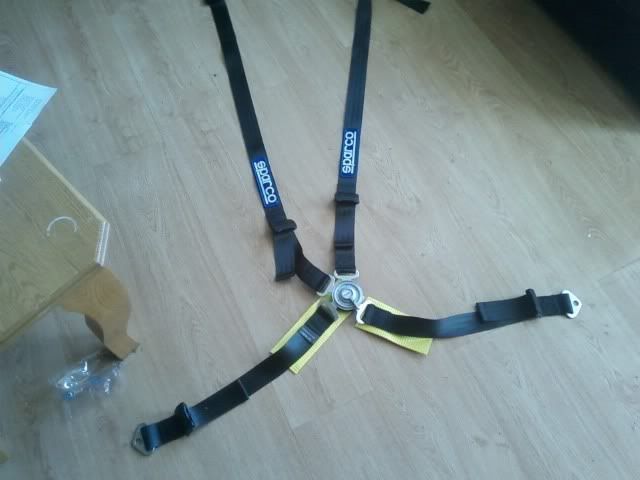 Together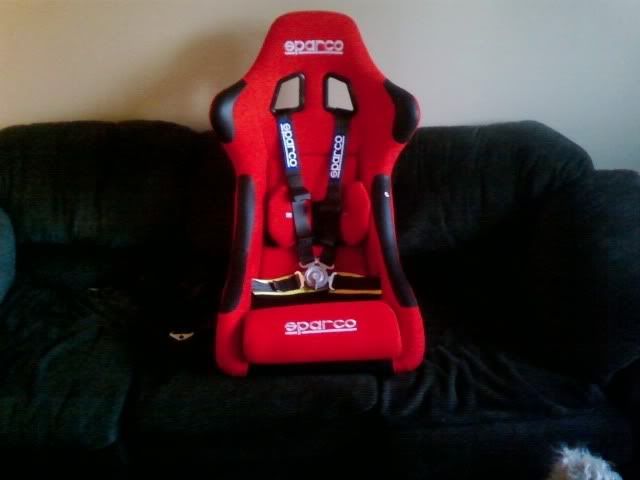 My IC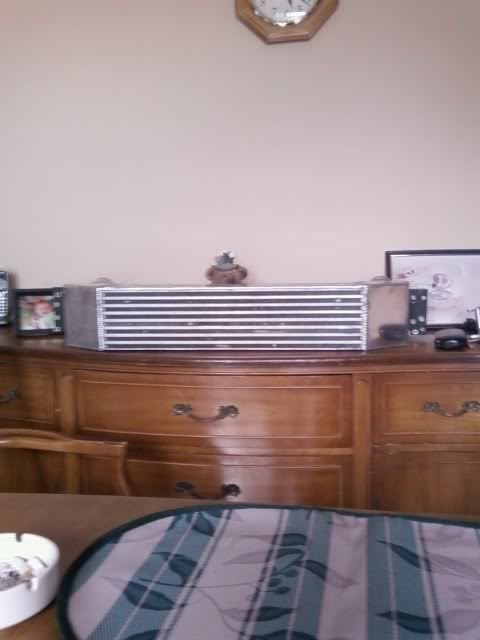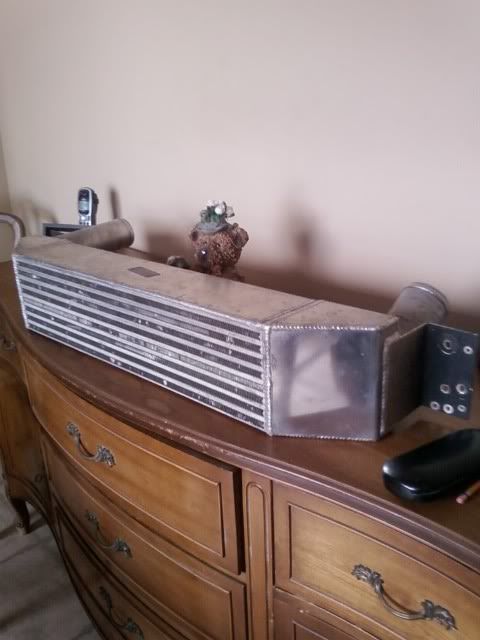 Sorry i don't have time to wash and shine the IC
Info on the intercooler.
Mark: AGP
Thickness: 4"½
Inlet/Outlet: 2"½
width w/o tanks: 24"
width total: 32"½
Height: 5"¾
My shoes to fit with the rest
Interior now painted(All the car will be Stone-White, paint code: PW1):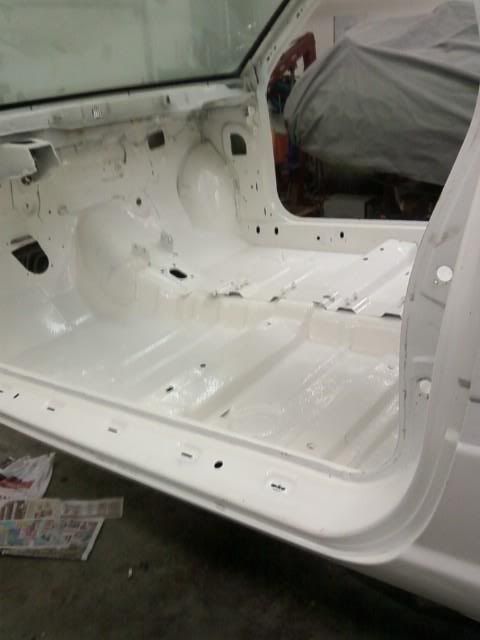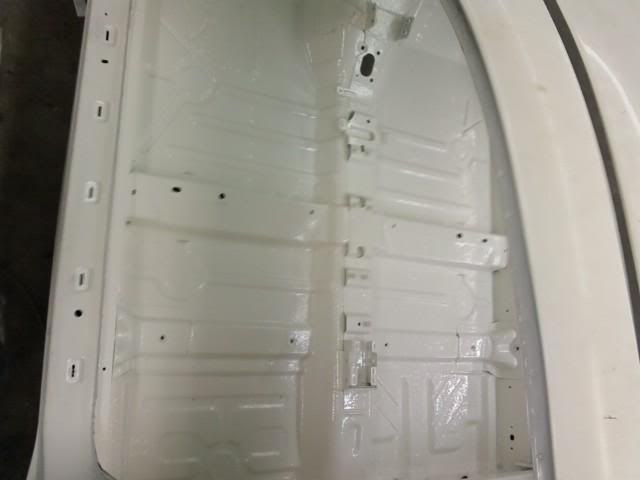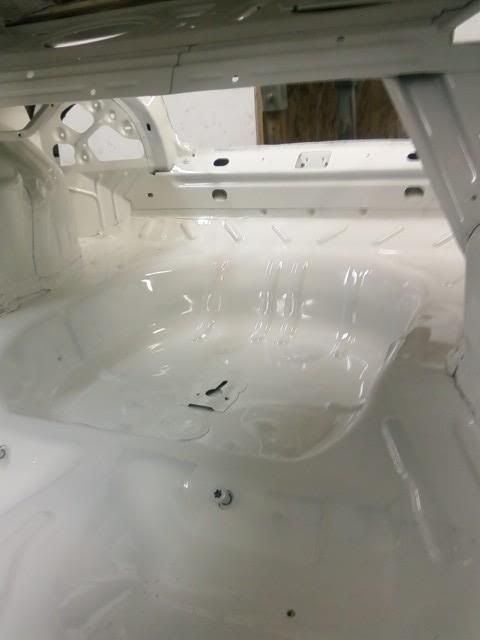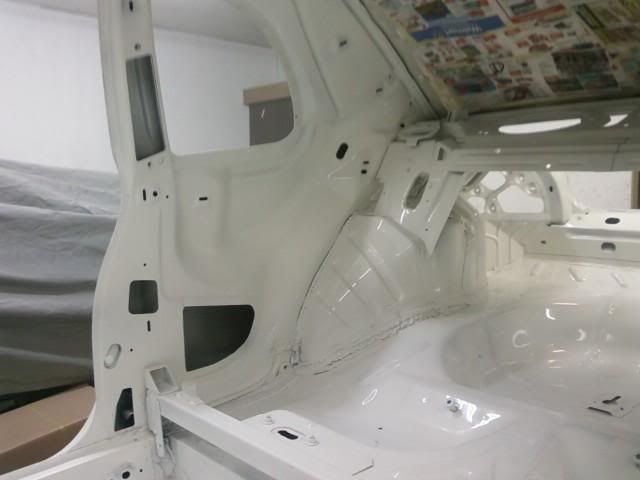 I put some gravel guard on the floor where the seats are to protect.
Thats the car today.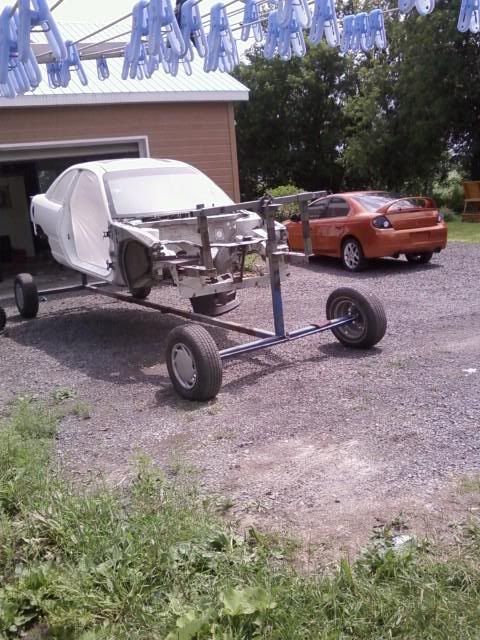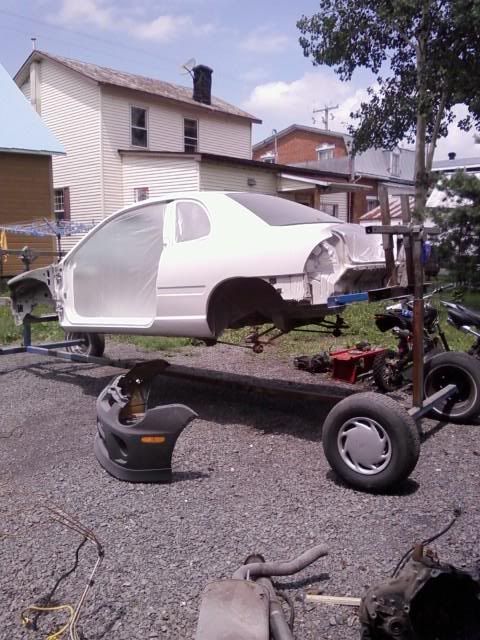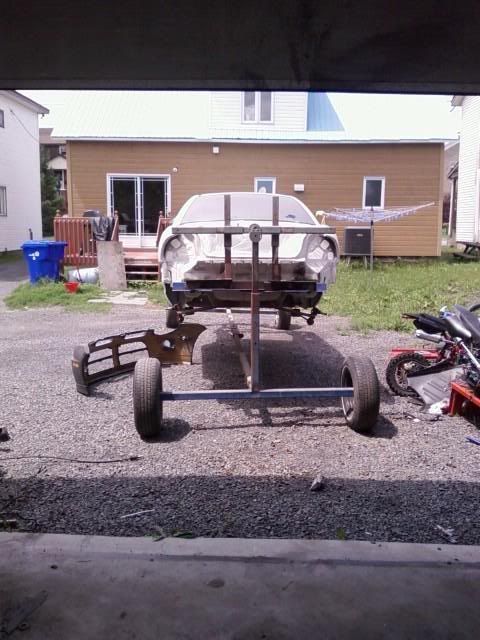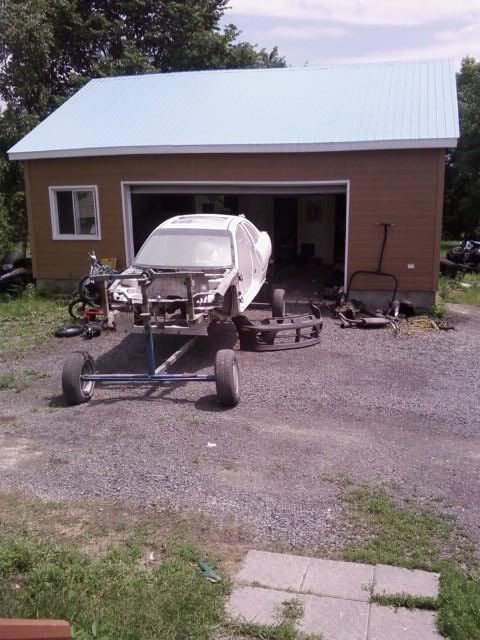 Soon:
I'll flip the car to paint under it!
List of parts i have right now(Maybe not all of them but it's what i remember):
2x Red Sparco Fighter
Black Sparco 4pts Harness
Front/rear Strut bar
Coilover Ksport Fully ajustable
Sparco steering wheel model 323 suede black on black + hub + quick release
Autometer shift light+Dpss controler
Sway bar front/rear (eibach)
Projector with clear flasher
Front lip
Swap Big Brake srt-4 front/rear
Clear fogs
Clear bumper corner light
Mags 15" rota attack 15x6,5 gt orange
Falken azenis rt-615 205-50-15
exhaust 3"
Electronic Cutout
SDS Standalone
Greddy blow off valve Type RZ
Intercooler AGP
What parts that i need now or what i need to do to finish the project:
Carbon fiber Hood/Trunk
All Red Taillight
Race dash Skin in fiberglass (will be in suede)
Engine Swap /transmisson of a Srt-4 2004
Continue the painting!
Reinstall everything
Tune
I think thats pretty much my project, let me know what you think about that!!
Its my 1st car and remember that im only 16 yrs old
And i want to specify:
im doing everything by myself and paying everything too