roysneon brought me to this site from the .org so here's a copy of my project logs on the org and some exclusive things for 1gn.org
story: brought from a guy that didn't know anything about neons but he liked the color. I got there and saw the rear sway bar, rear disc brake. Checked the VIN with a friend who work at a dealer and yeah its a real ACR. It was pretty riced up at first but i knew it was gems under that lol
so here the pictures when i brought it home: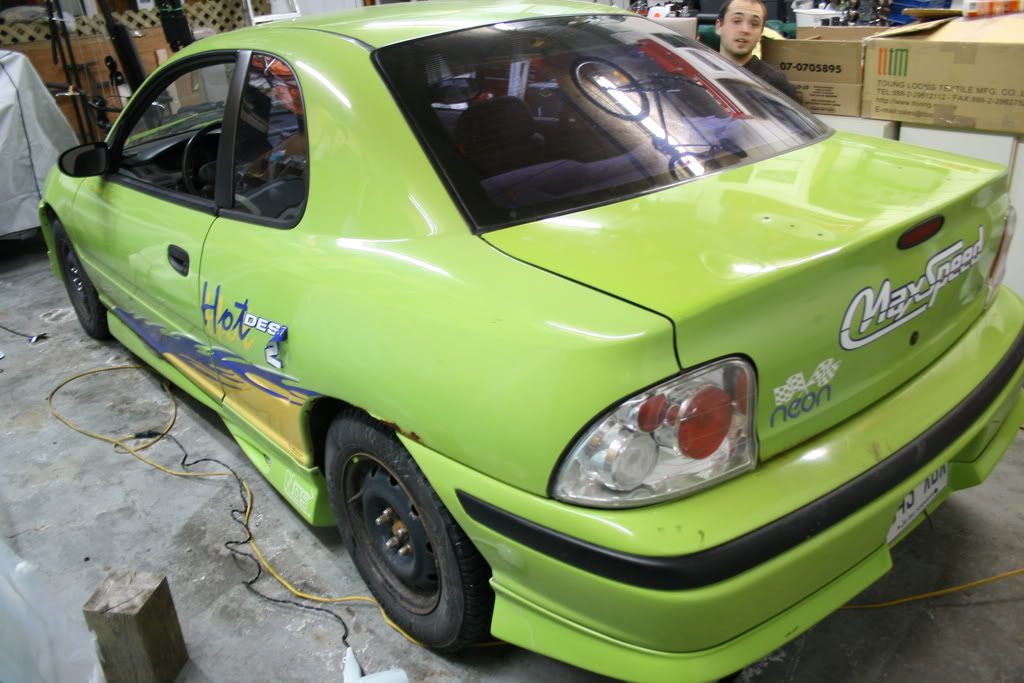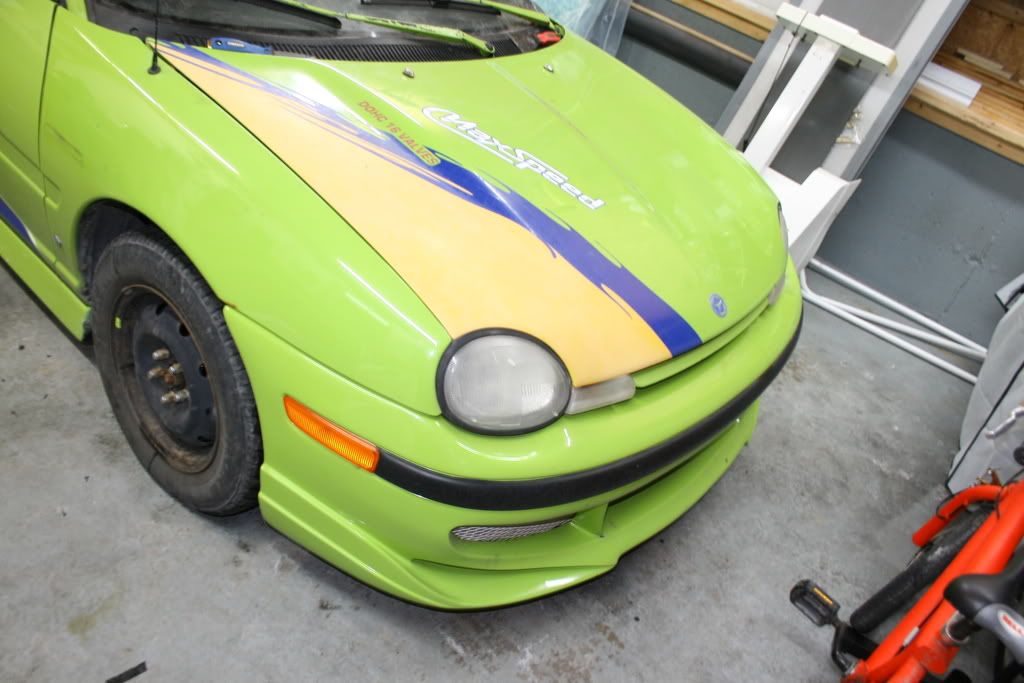 stripes and glue removed: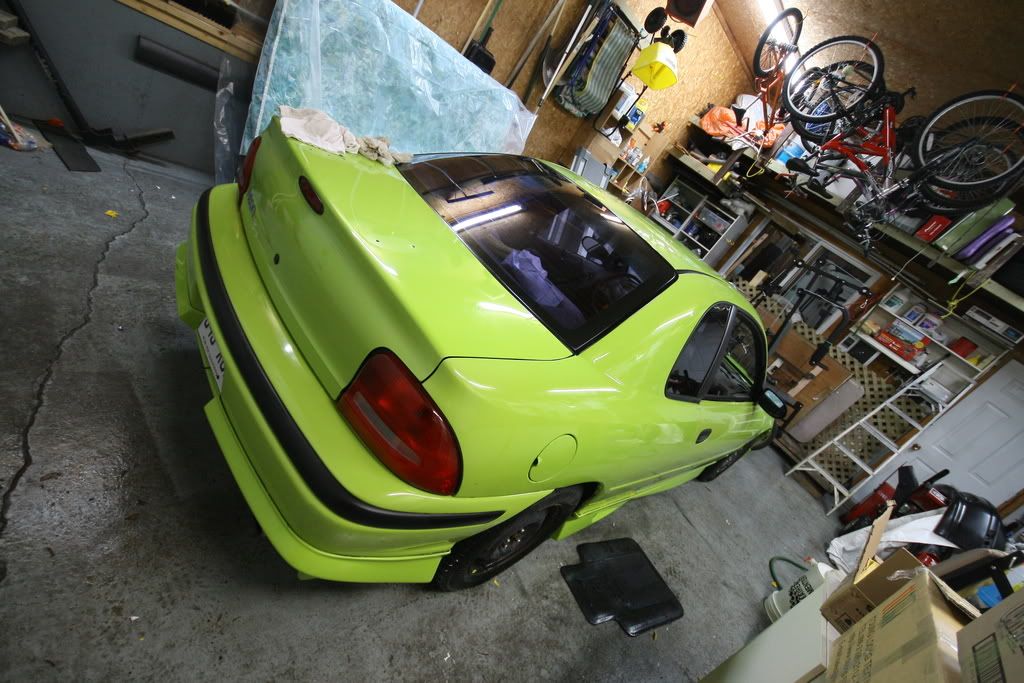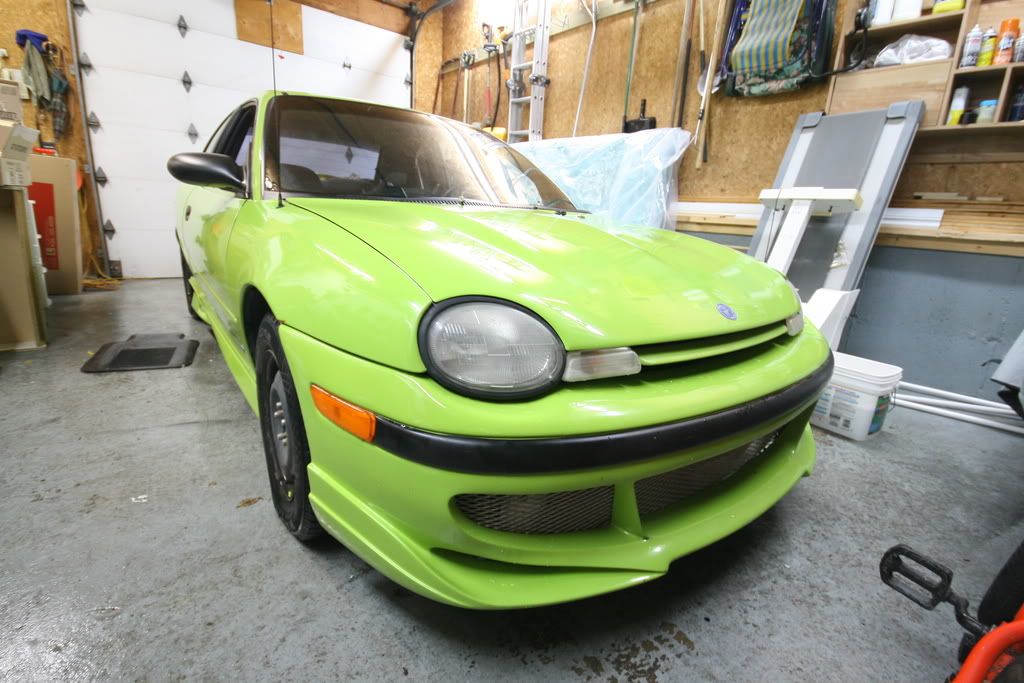 no more bodykit !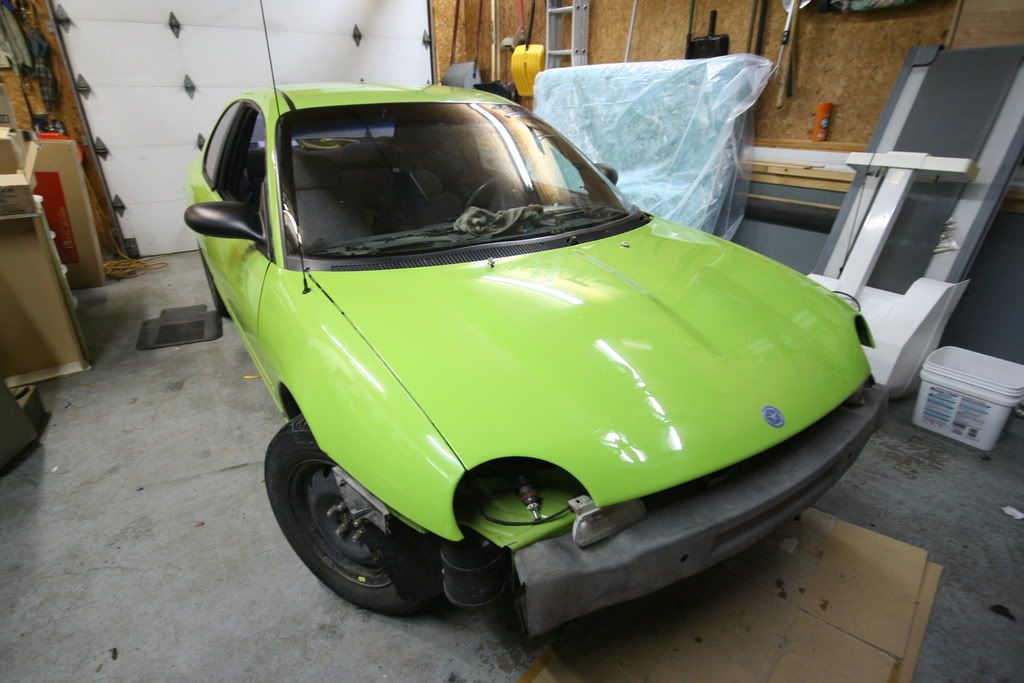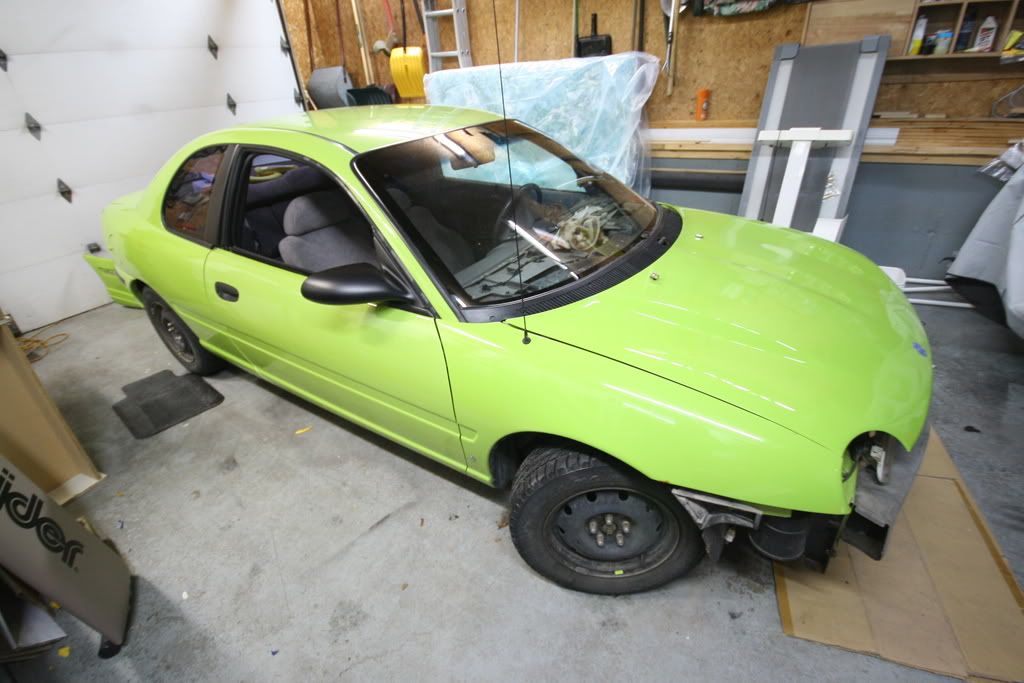 mopar pcm and bc coilovers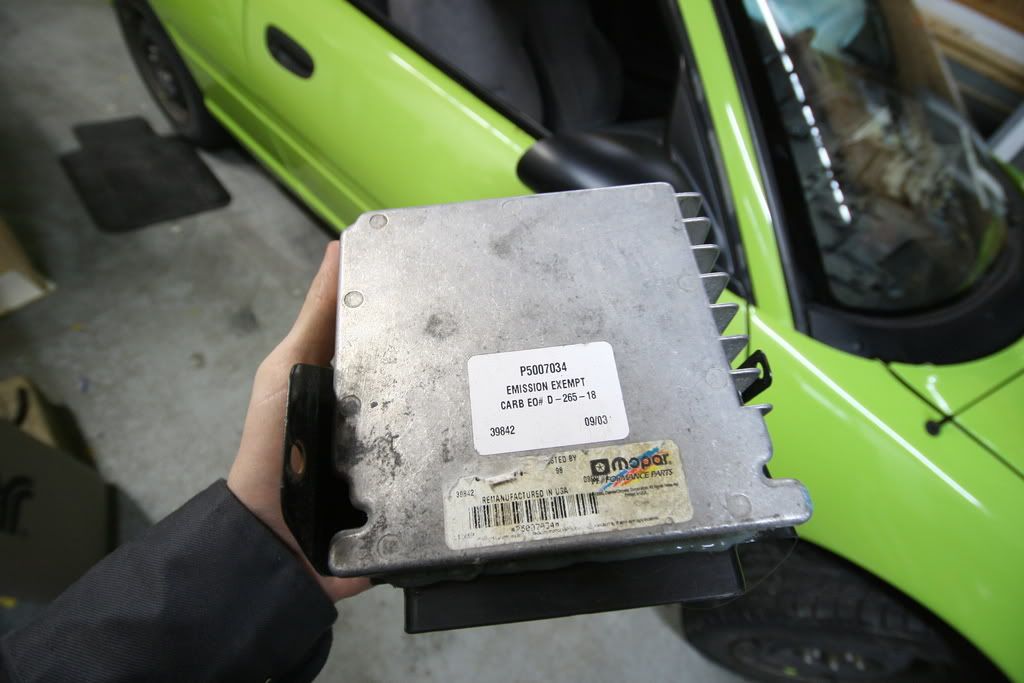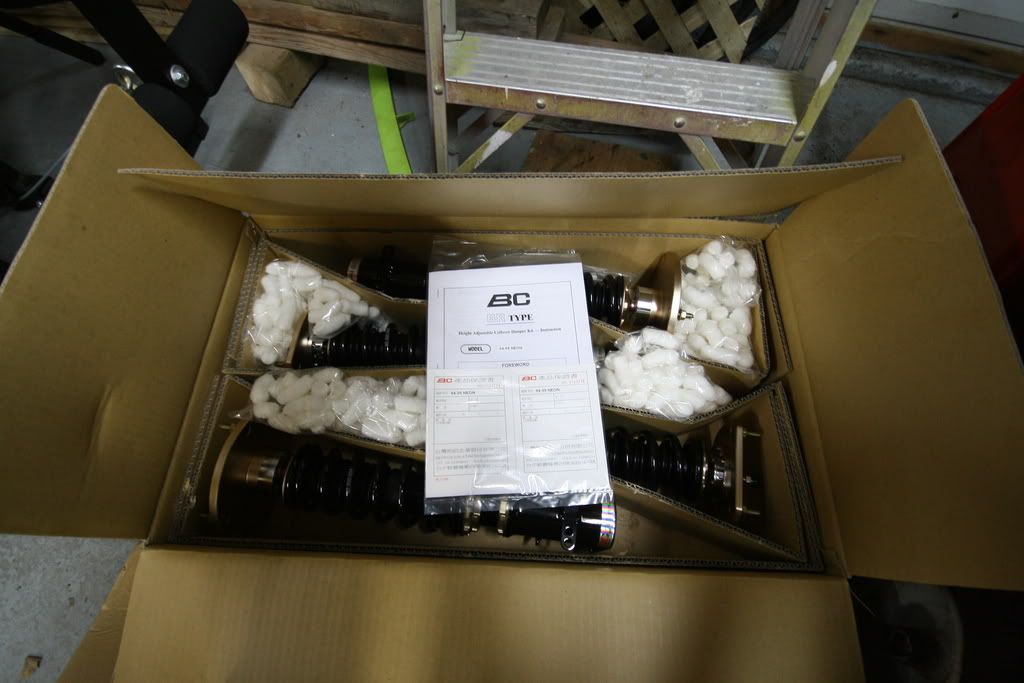 removed the remote starter and checked the wire harness because the old owner did some
in the harness
bc racing coilovers installed and a new front bumper too
maddog shifter with rod brake, powdercoated and a longer rod with a DSG delrin shift knob and boogers bushings too
its now alive but straight pipe since i've sold the vibrant muffler
my crank sensor took a dump on me and broke in half so the magnet was stuck in the block. Here's me in an hotel parking in QC city trying to fix it lol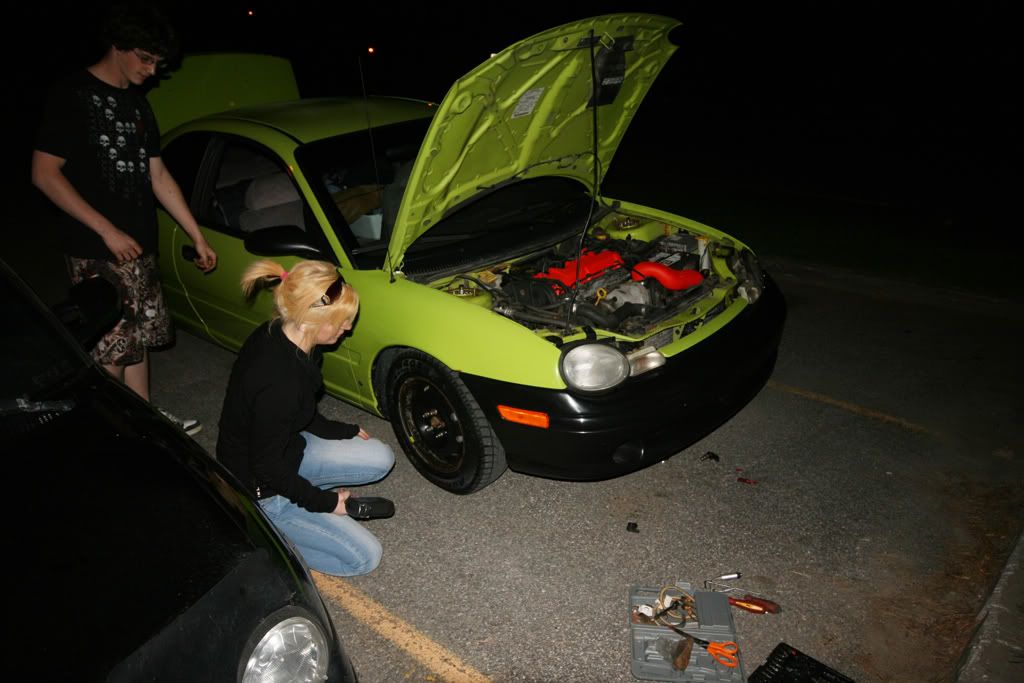 yesterday dropped the pan and changed the damned sensor !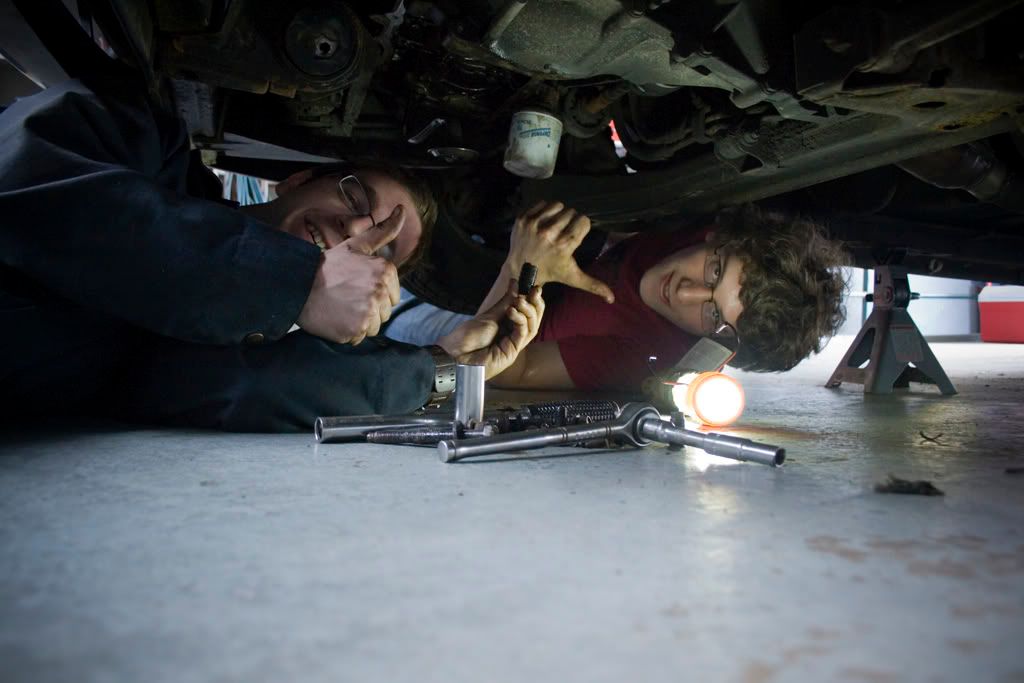 my pcm mopar still shooting me code 11 and my oem acr pcm doesnt code a thing ! found out my pcm mopar is defective it will always throw a code 11 so i switched pcm to my acr one !
started bodywork
shaved spoilers holes and keyhole (it was broke so out she goes)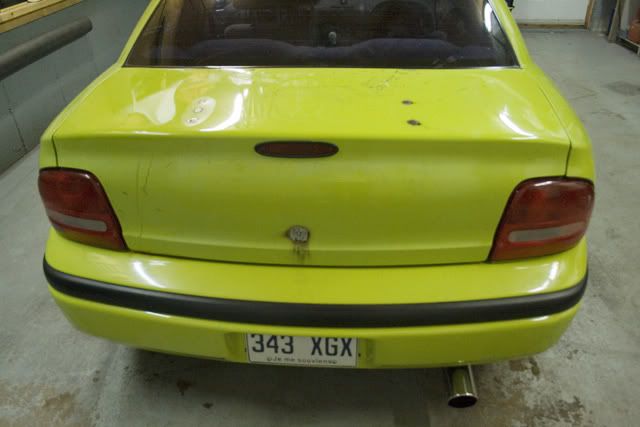 sanded the whole car and found out some holes in the rear driver fender so i need to make a new one.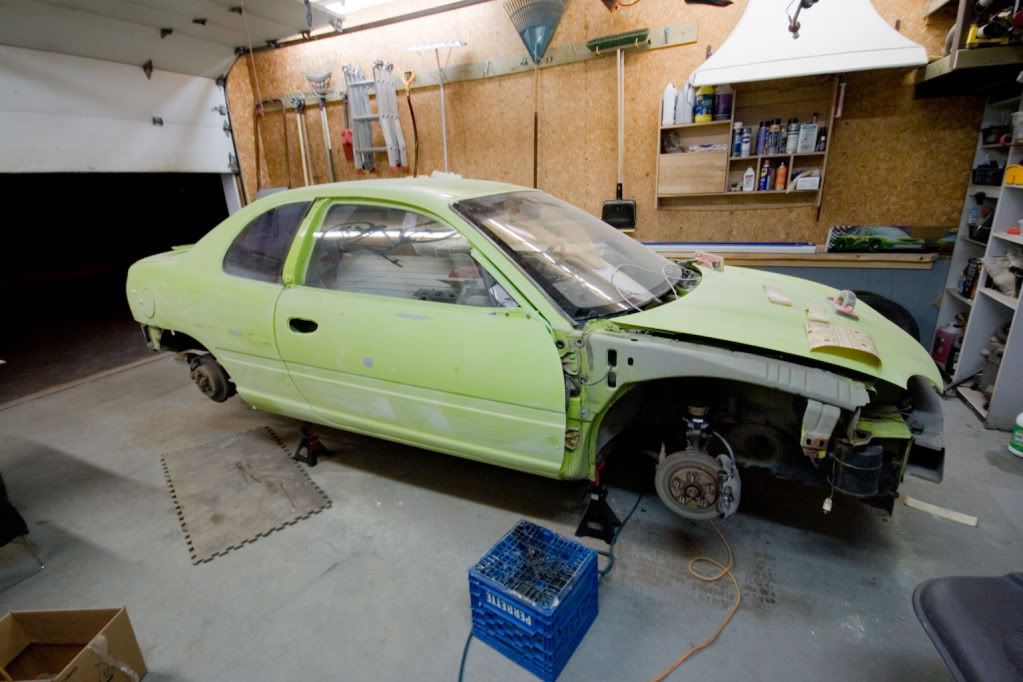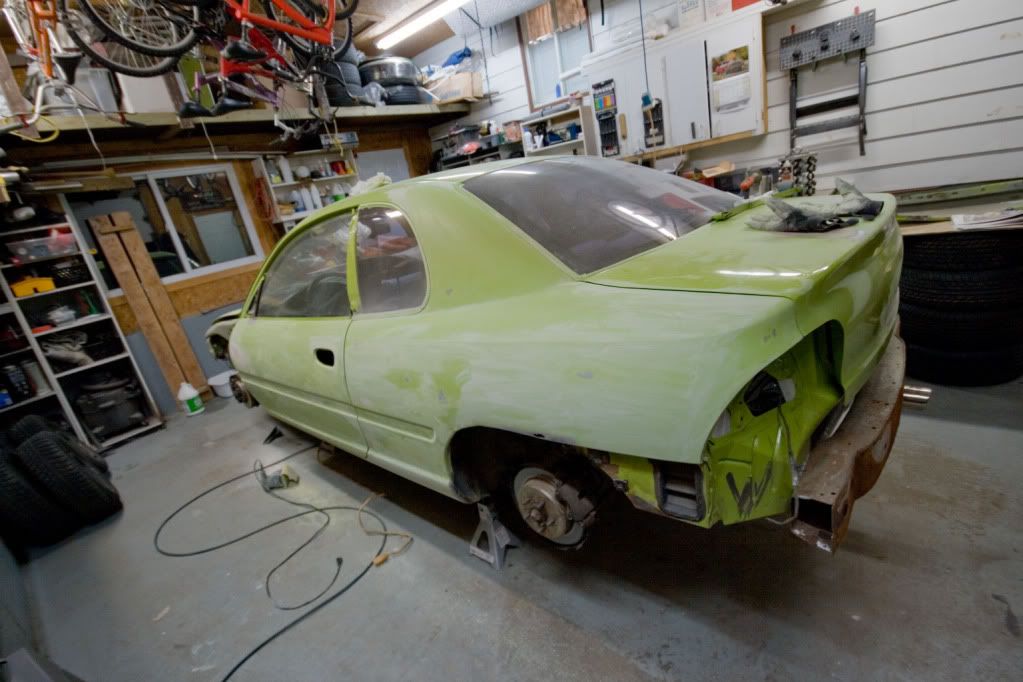 EXCLUSIVE PICS FOR 1GN.ORG (yes this is some BBS RS with a design line centercap that matches the car and some custom lip on my bumper that im fitting on it
)
let me know what you think