Well I finally decided to do a few things to the ol' neon, so I started a project log.
I have a 1998 ATX SOHC Flame Red Neon.
Current Mod List---STOCK!
Parts List(what I have)---3.94 MTX Swap, just got done ordering clutchmasters stage 1 clutch, 3.0 CAI, Front Bumper Cover, Rear Bumper Cover, Hood, Garret T3 Turbo, SRT-4 FMIC, Pilar Gauge Pod, Autometer Phantom II Air Fuel Gauge, Autometer Boost Gauge, some stock headlights I am refinishing(Id rather have Depos) and a Flowmaster 80 Series Muffler.
Wish List--- SAFC-II, Injectors, tint, wheel and tire set and I am currently waiting for my uncle to paint my hood, the bumper covers, and I want him to paint the top Black.
Here is what I am starting with.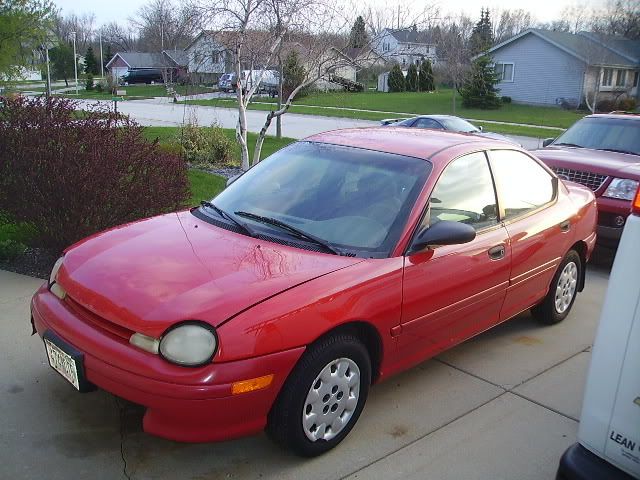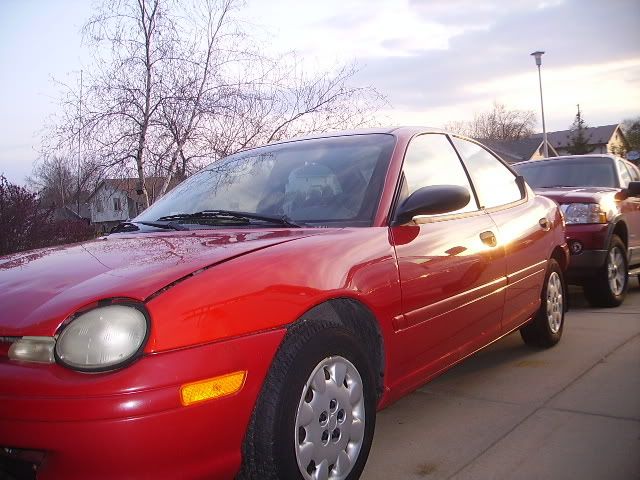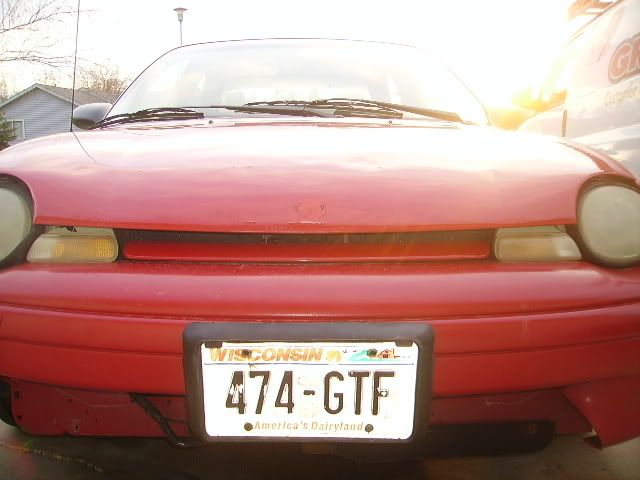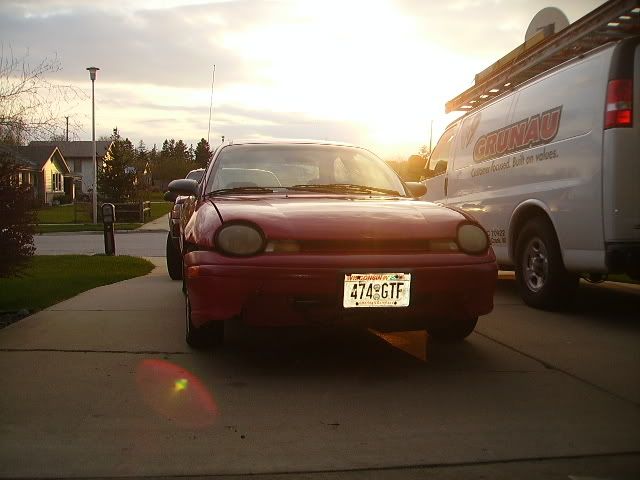 I just got done putting my ECU on and taking off my Valve cover for sandblasting and I didnt slam the hood all the way before I took the pics thats why the gap between the hood is so big.