Yep its my 96 project log.
Here she sits as i got her.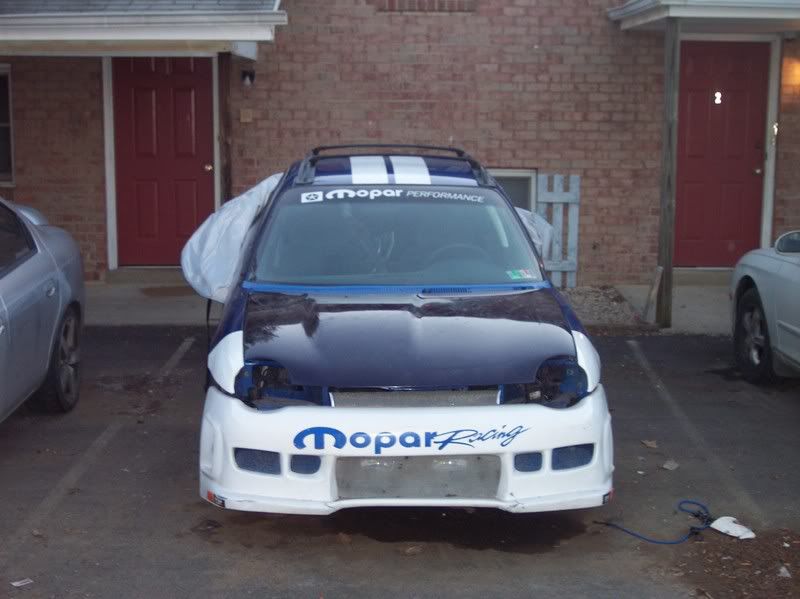 some pics of the3 roof rack i picked up at a bone yard.
The fenders and front bumper are not bolted on just sitting there, Im not keeping the bumper i want this car to look stock.
as for the motor im going with
Magnum Head
Crane 14
Dohc pistons
LTH (not sure wich one)
Dynomax turbo catback
Mag intake mani
Mustang 60mm TB
some sort of CAI
Crane Fireball ignition system
Crane firewires
Mopar ecu
Apexi SAFC
and a bunch of outher shit that im too lazy to type.