ok guys heres a rundown of stuff being done right now....and a parts list
motor
98 stratus with srt4 internals
srt4 oil and coolinf parts
oil tapped for oil return
srt4 valve cover
turbo
srt4 turbo
mpx 3inch o2 housing.
ebay 3ing down pipe
diverter block off plate
stock wastegate
real turbo xs rfl bov
greddy profect b bc
fuel...
regular dohc fuel line modded for return line
srt4 stage 1 injectors
walbro 255 pump in a spoolboy canister
ecu...
a mega squirt v3 bored msns..
thats all i can think of engine and turbo wise
body is a r34 skyline style kit lowered on drop zone n1 coilover kit.
painted 93 gmc blue with blue pearl over it.... the finished painting is being done today i hope. the antena and third brake light have been shaved.
pics of the motor then car.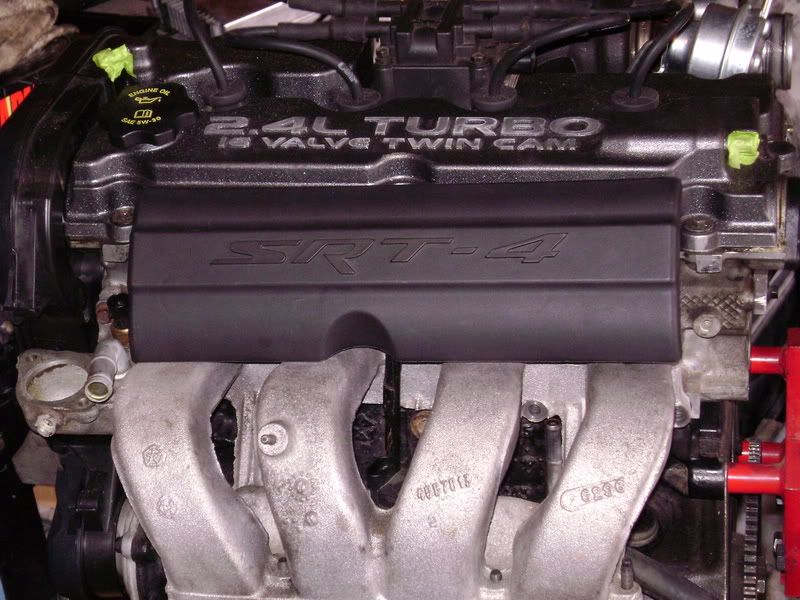 when i first bought it...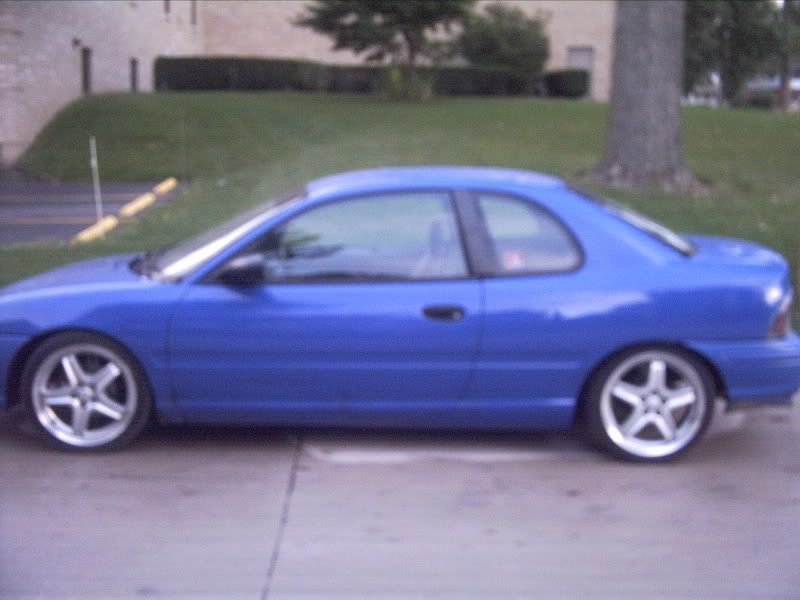 today i wet sanded the top sealer coat. it gets one more coat of sealer then paint.
what it looked like the forth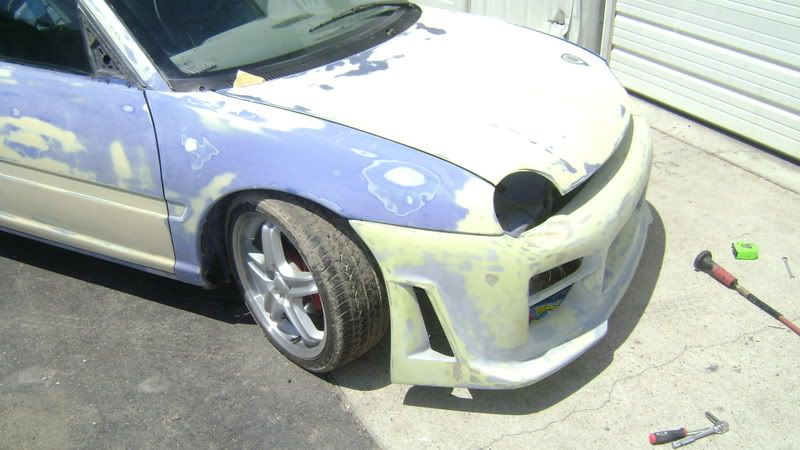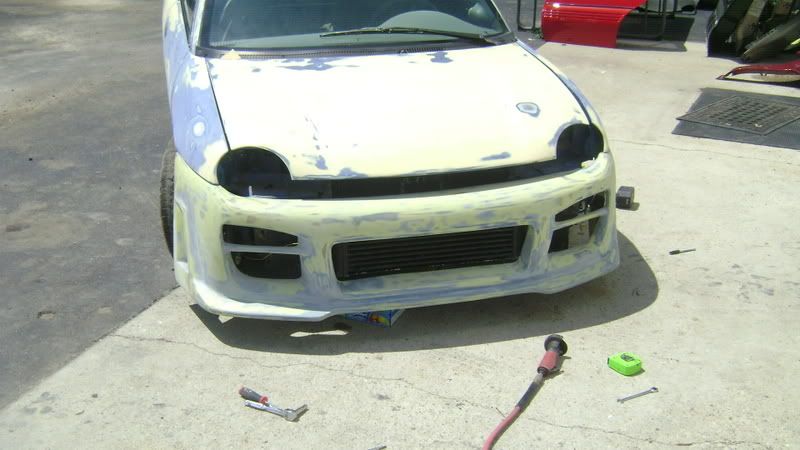 then next set of pics will be of it painted..the engine pay will be done in gloss black... then the motor will be put in the only colored stuff will be the tranny painted aluminum. the piping will be eaither polished or same color as the car. seats are blakc and red rt seats and the rear is srt4 seats. the carpet will be black as will the head liner too.
next up will be lambo doors and a new set of rims.