A few shots from track and out and about....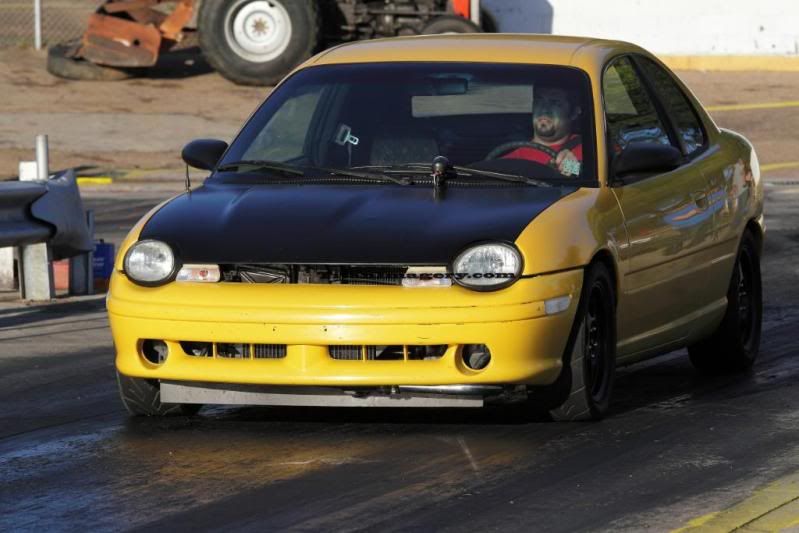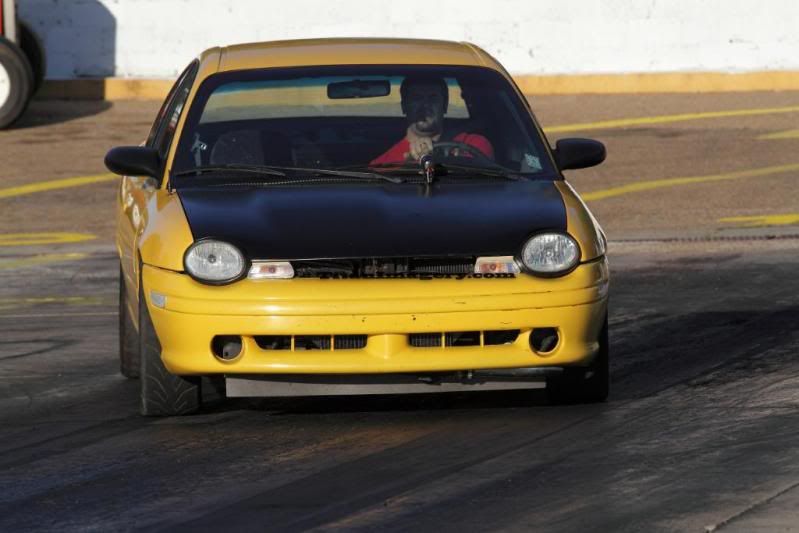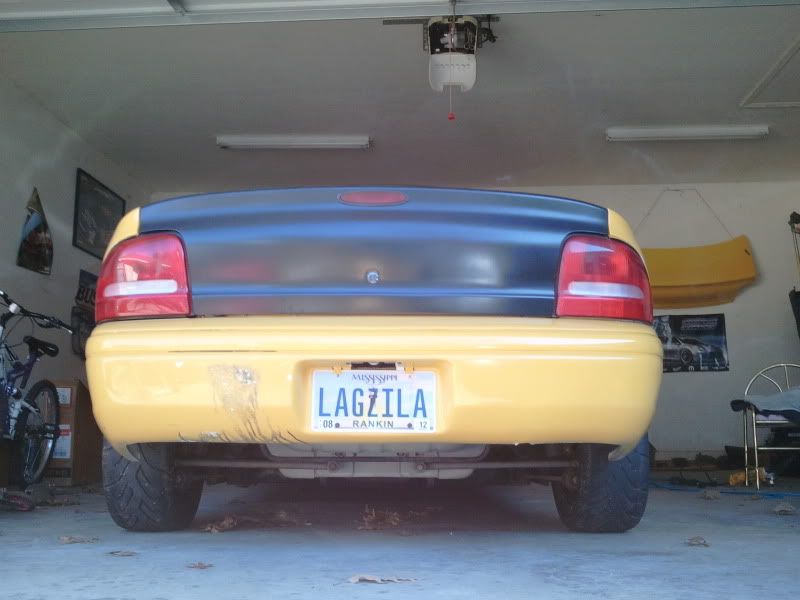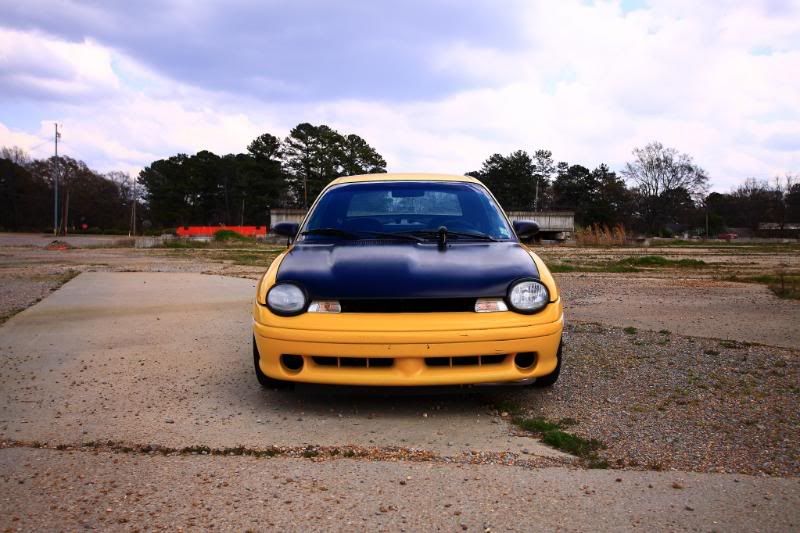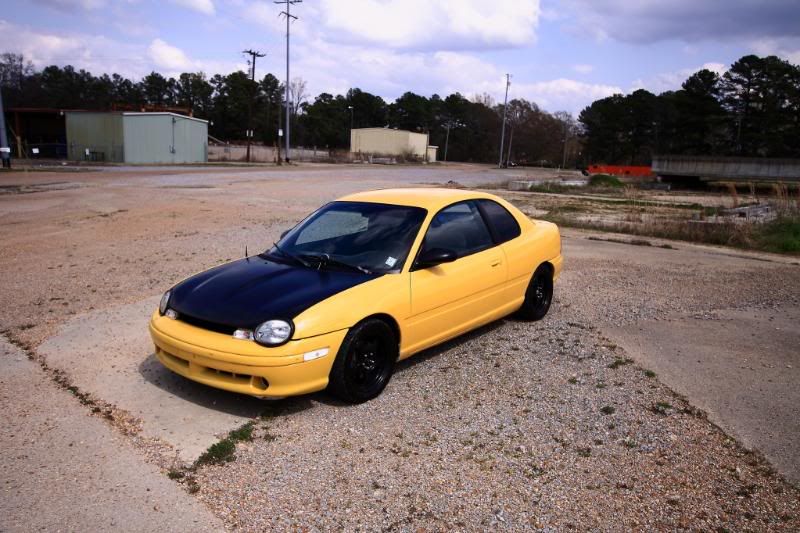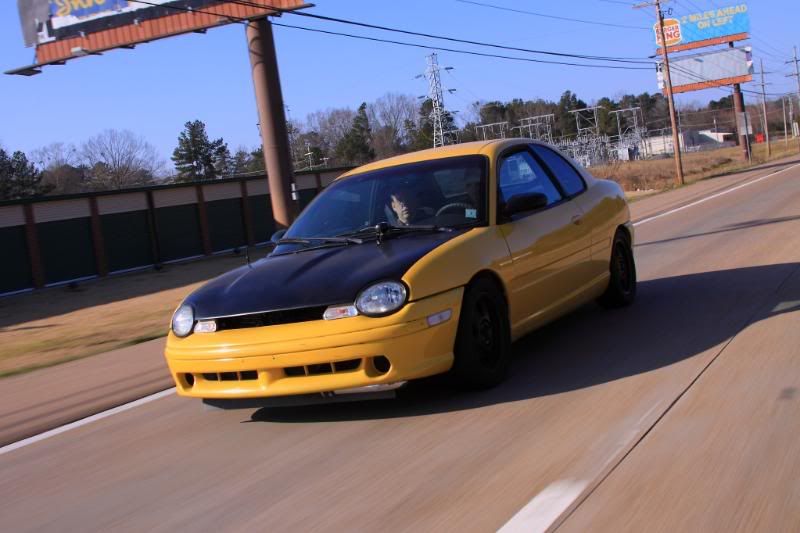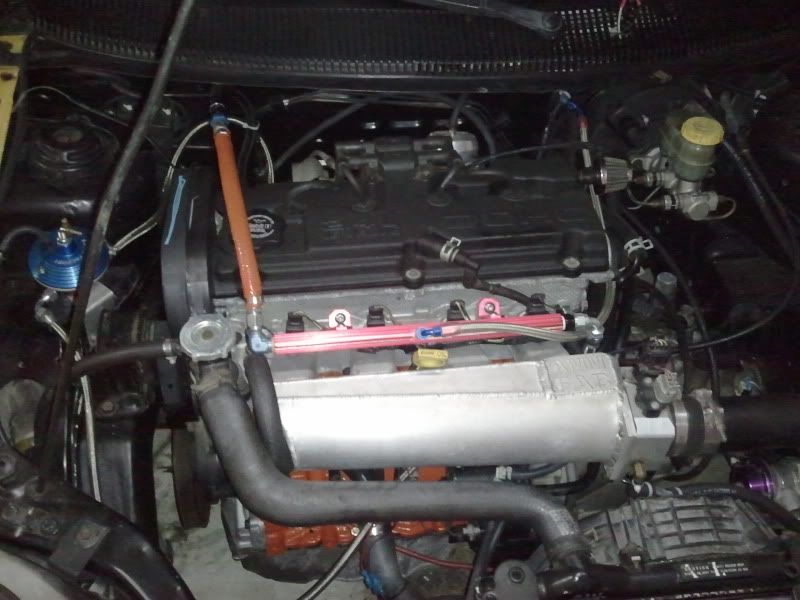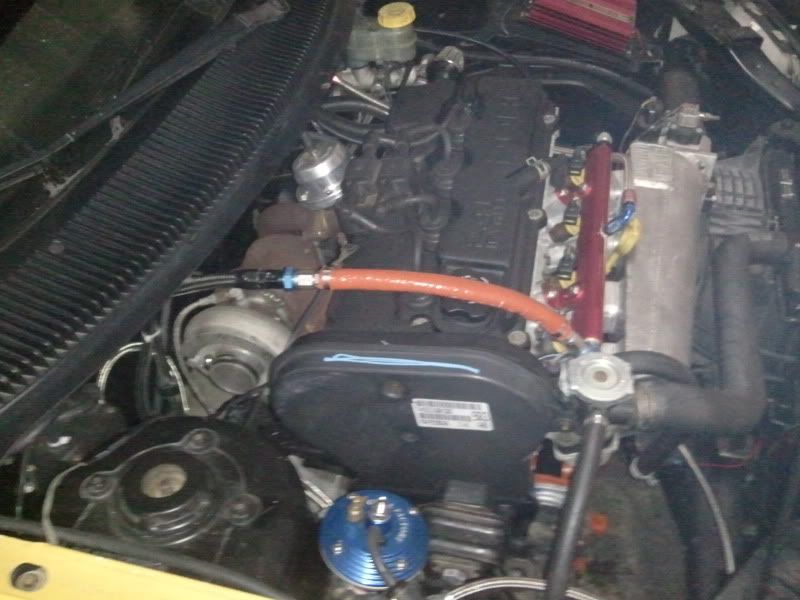 '98 Neon "R/Turbo" Sleeper
'99 Neon R/T Daily Driver
'08 Nitro SLT "wifes"
---
1GN Registrant
Posts: 285
Joined: Sun Apr 18, 2010 9:13 pm
Location: Richmond IN
very nice
95 plymouth sohc mtx sport sedan
---
1GN Registrant
Posts: 123
Joined: Wed Mar 02, 2011 5:09 pm
Location: belvidere il
Im digging it dude
If everything seems to be in control, you're not going fast enough.
---
---
Yellow neon are always kind of cool.
-Neon #3 1999 Dodge Neon R/T, Flame Red, DOHC MTX, Goodies, "Christine X2"
-Neon #6 95 NYG sport coupe SOHC MTX, 1 0f only 527
jamieely wrote: There are 2 kinds of people here, those with coupes, and then the other guys. If srt4s were coupes I would have one.
---