so i got bored and decided, what the hell, im going to remove my brake stuff and repaint them. decided to go with black hub and brakets, and red calipers.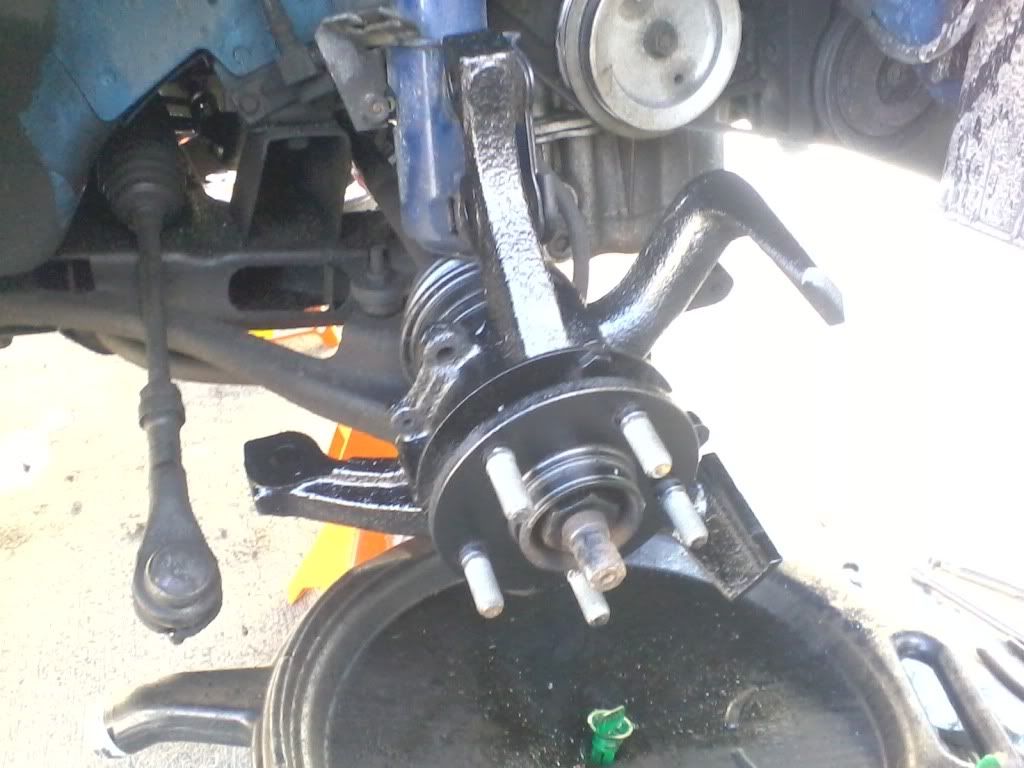 so i did and heres a few pics of what good weather has allowed.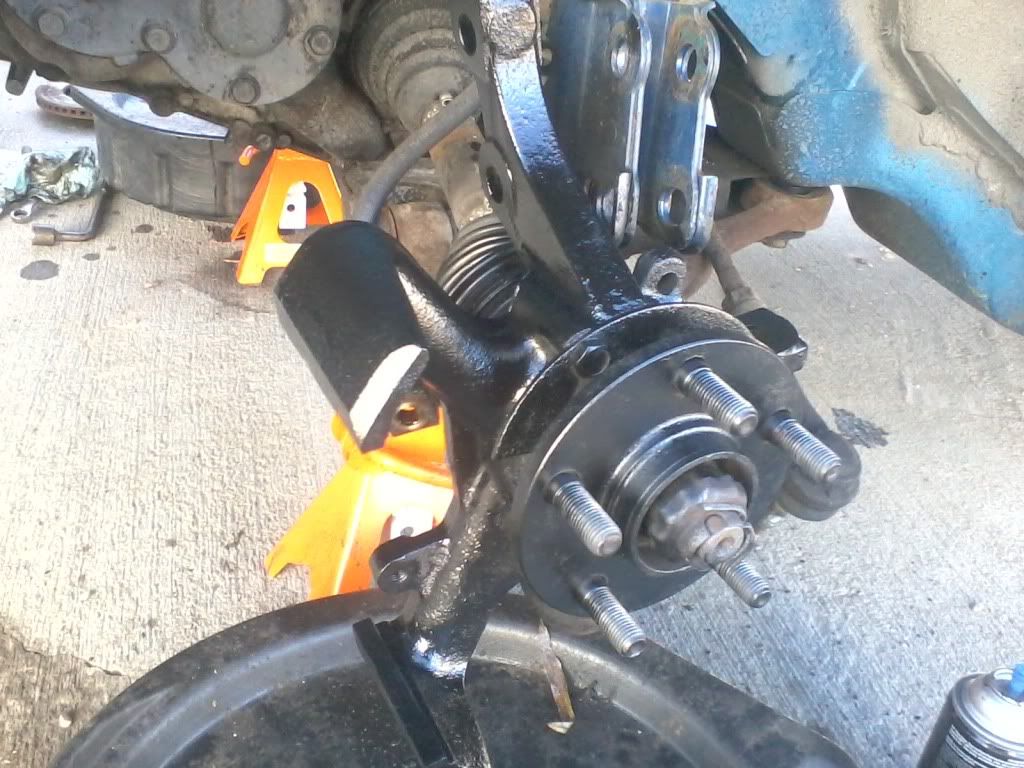 ooh shiny black hubs.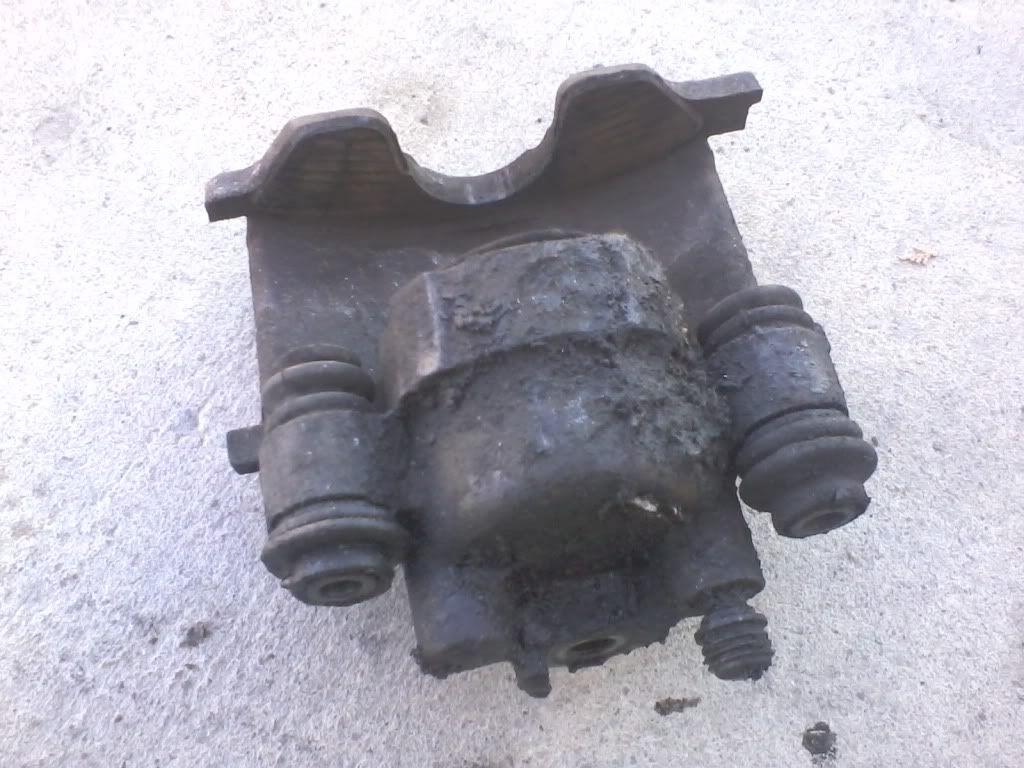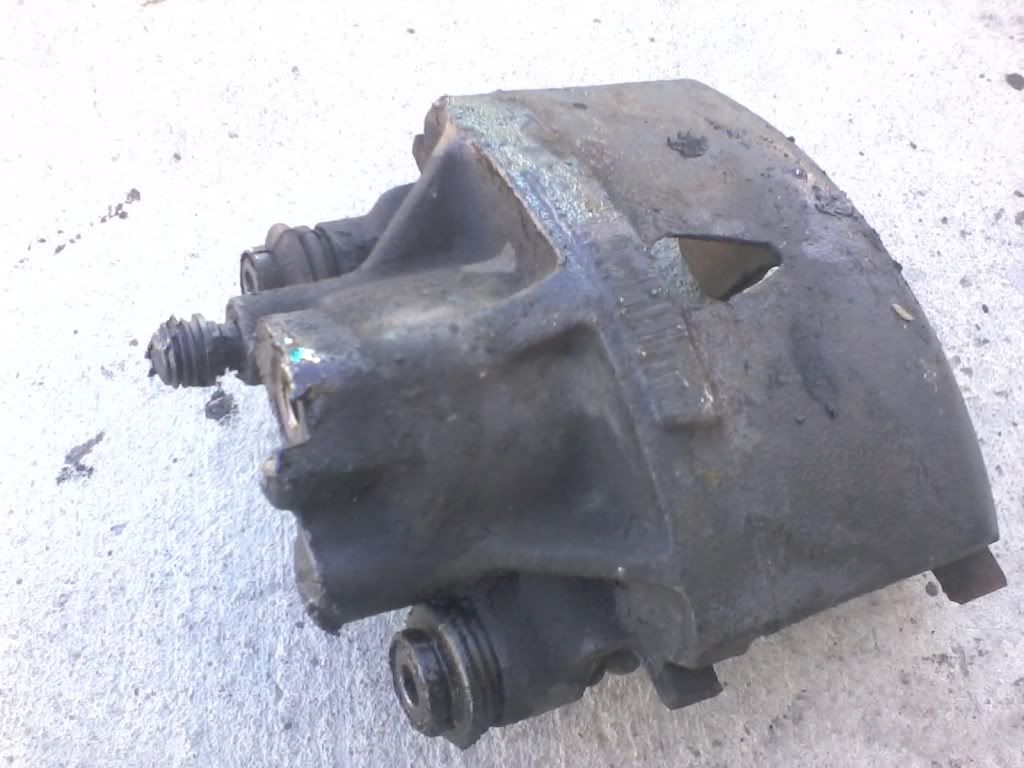 and ugh not so clean calipers.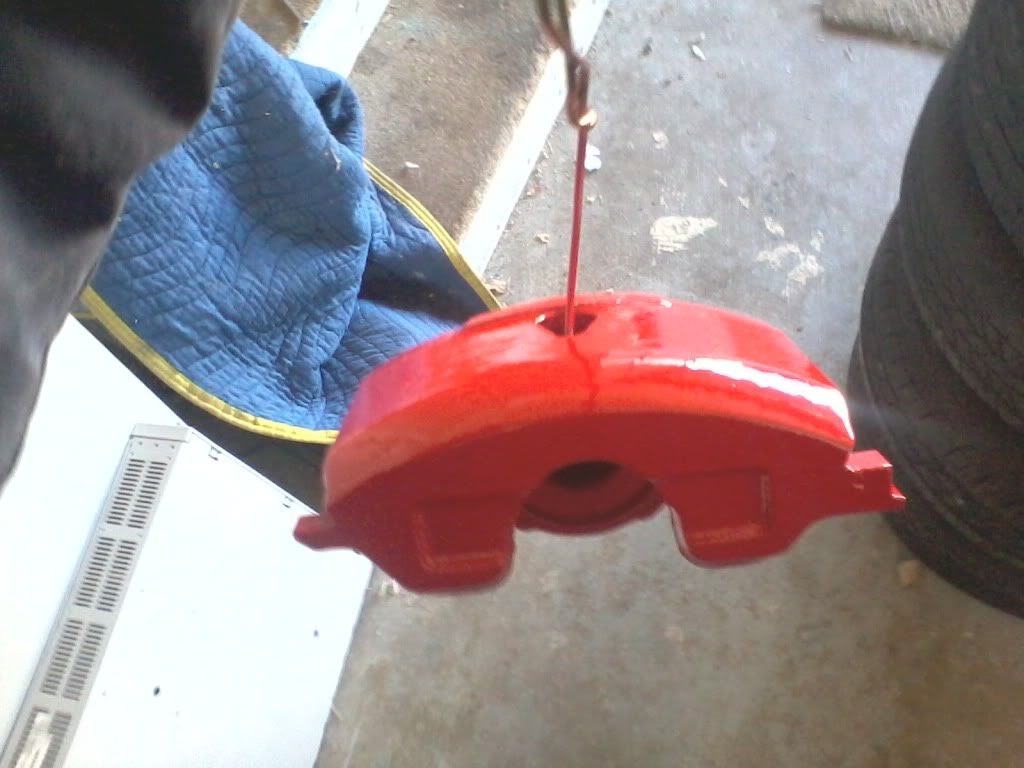 and some really RED calipers....
but then i got carried away and took the fenders and headlights out
and even the bumper fell subject to be removed... going to install some new struts i guess and new tie rods and ball joints tomorrow.
not sure if while its down rather im going to just do my turbo swap like i've wanted. guess now is as good a time as any huh?