Well I've been meaning to do a project like this for a very long time. I could just never find the right paint to do so, until now. I've looked and researched plenty of orange and amber paints. I finally found one designed for car lenses. The brand is called VANS. The paint is called LENS ORANGE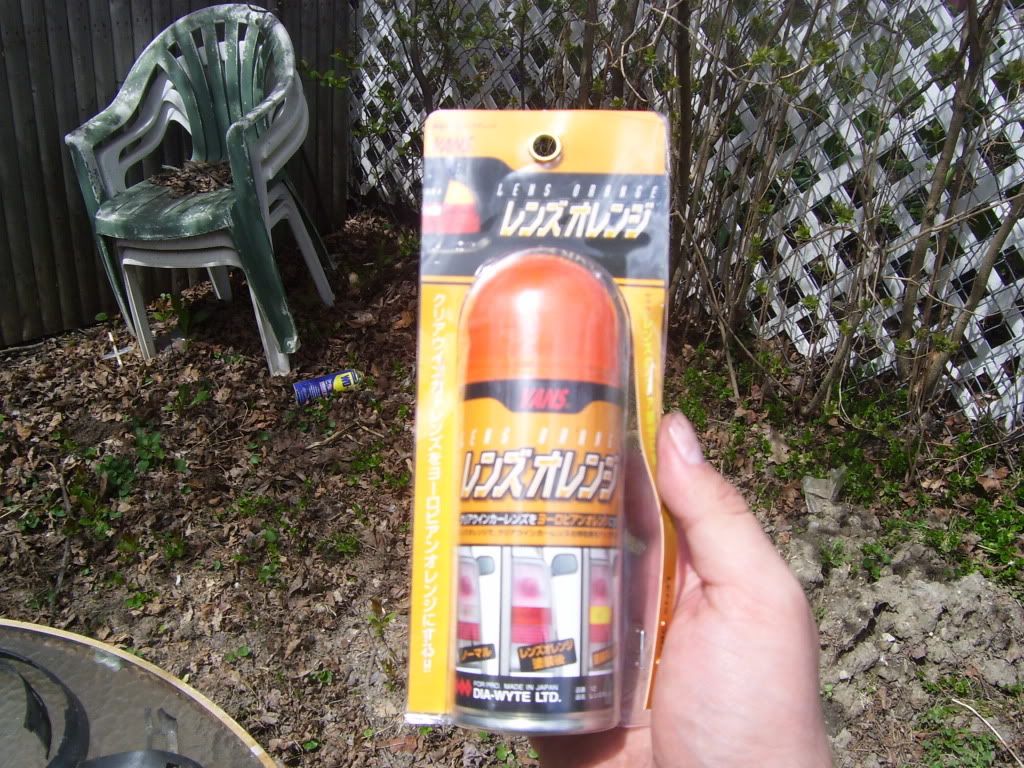 I have amber turns on the car now that I got from thegreenmachine(Benoit). They looked ok, but they for damn sure are not orange.
I also picked up 2 brand new turn lenses from rockauto.com. I was getting some new headlight seals and I saw that the lenses were $2.50 a piece so I couldn't pass them up.
The new turns are made by TYC so I figured that they would be a good product.
The Ambers, YUCK!
New VS. Ambers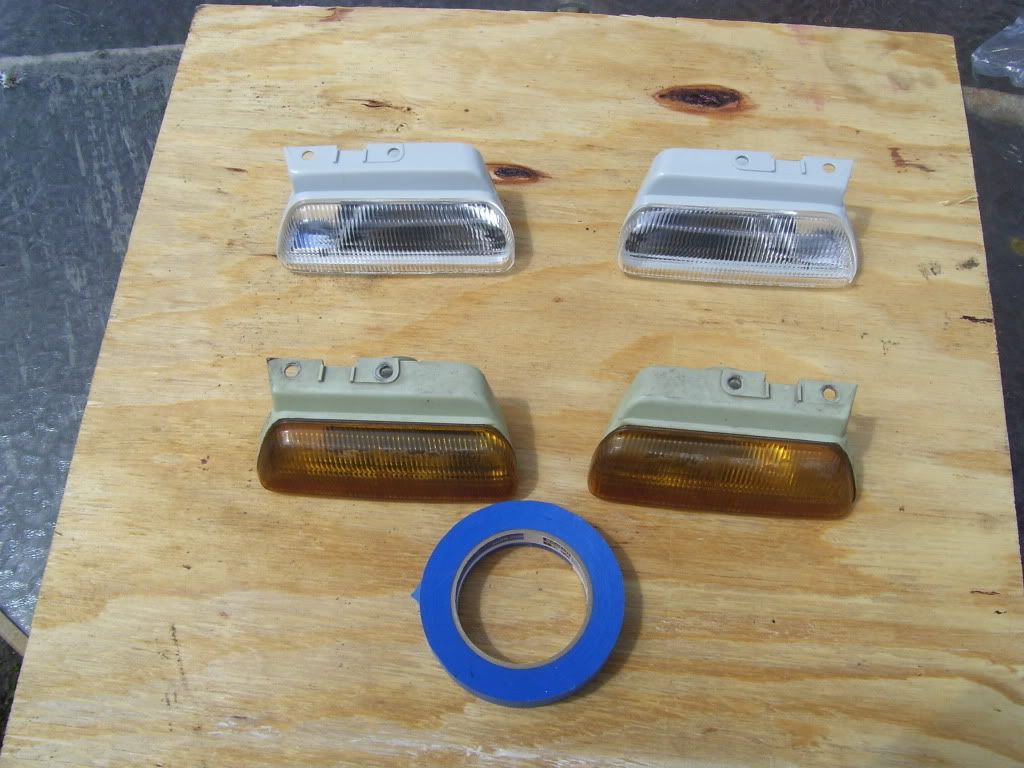 It took overall about 3 coats. I think they look really good. But you tell me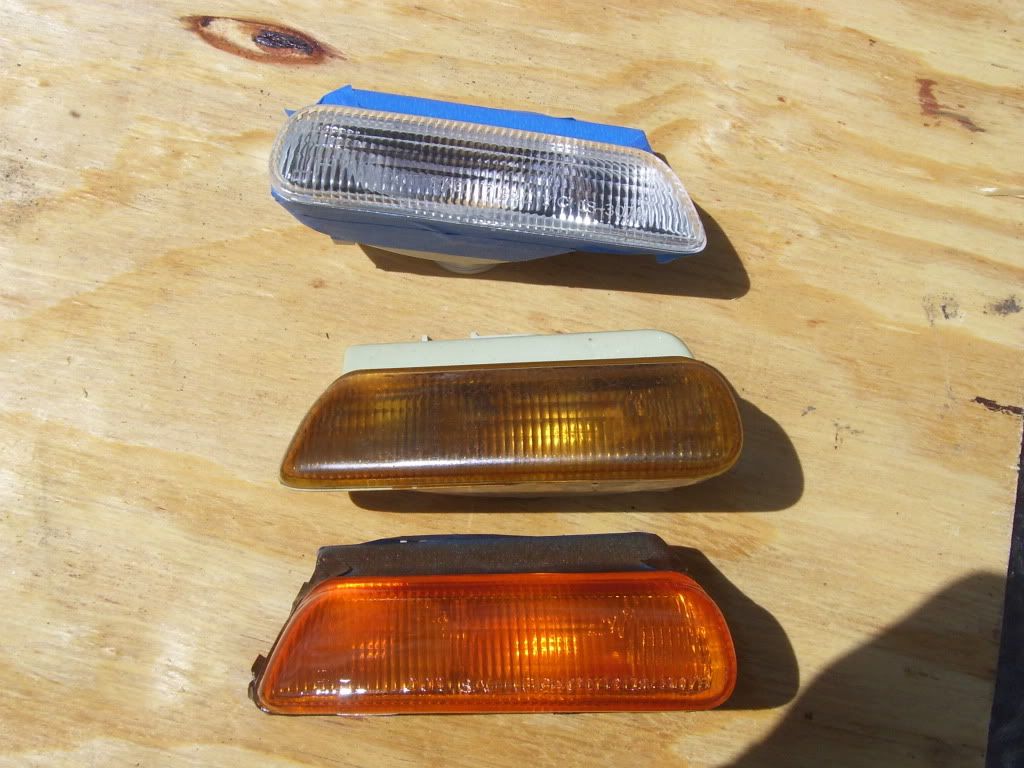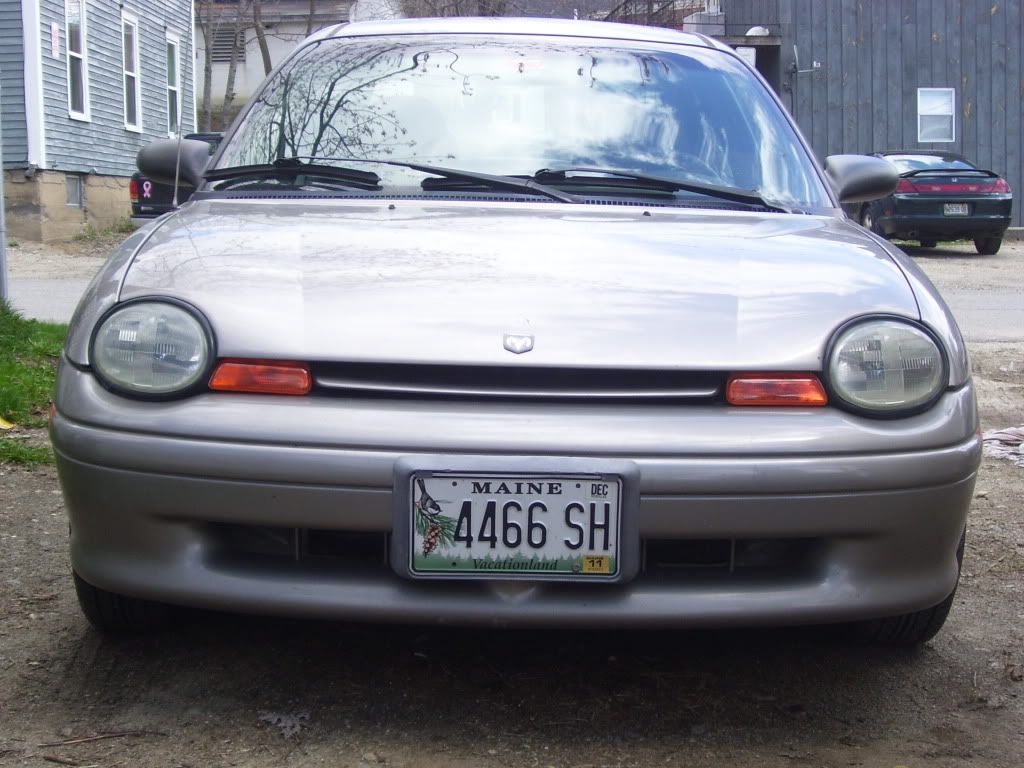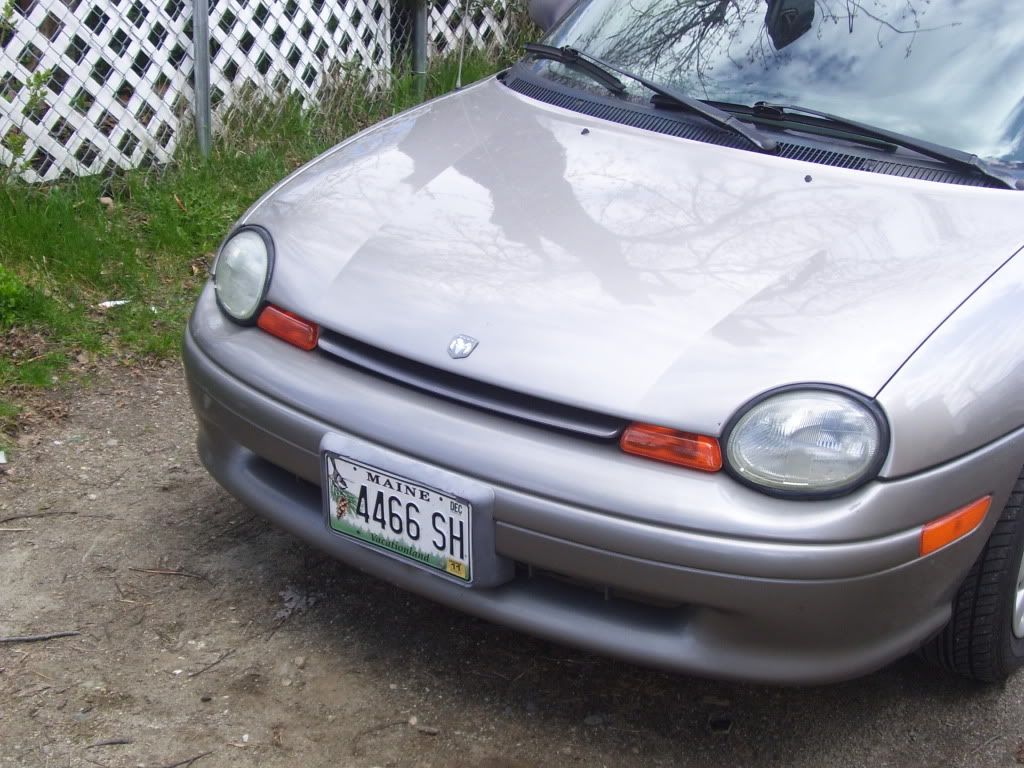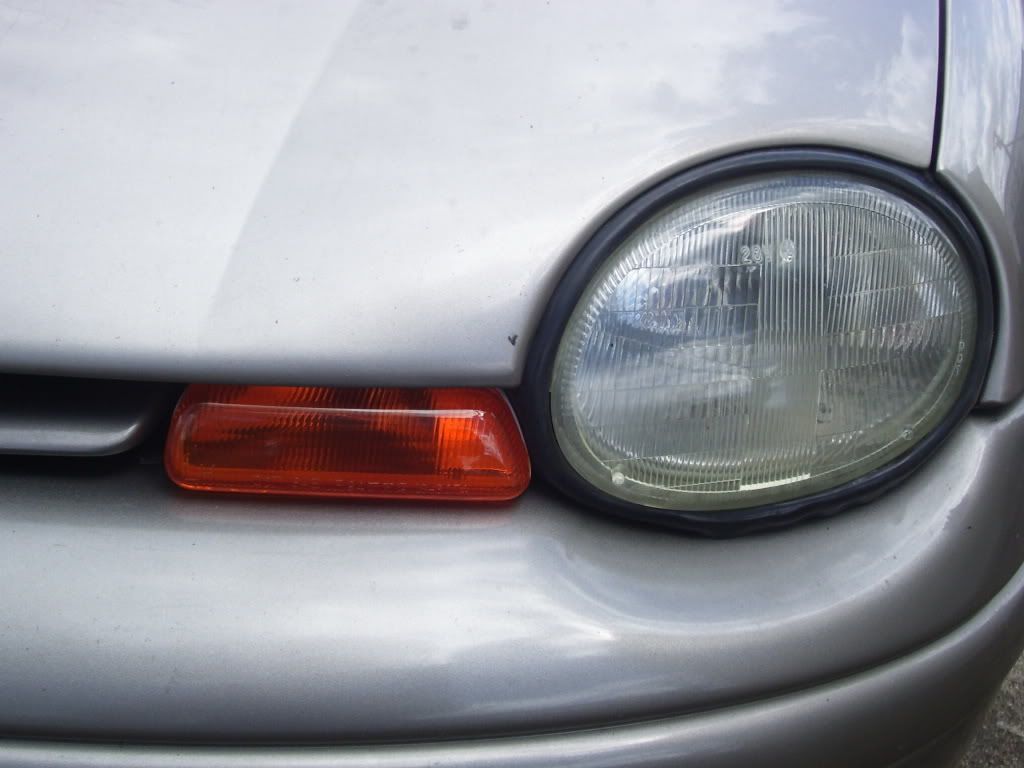 I think the reason the lenses look so dark on the car is because I didn't have the bulbs installed as I took them back of to let them cure inside overnight
Overall the paint costs me $32 and change shipped plus the $5 i spent on the turns. So under $40 for Faux euro turns that actually look good. I think I have enough paint to do 2 more sets of turns too. So if you really wanna break it down your looking at $15.75 for the project.