UPDATE ::::: Come check out and follow my project !
Jordansneon.blogspot.com
my old car that i crashed into a transit bus on march 4/10
98 dodge neon Auto/4D/Sohc
Work Done
3.0L Air intake
battery relocate
2gn seats
Fart can
Black hood and trunk
Black taillights
Painted interior red and black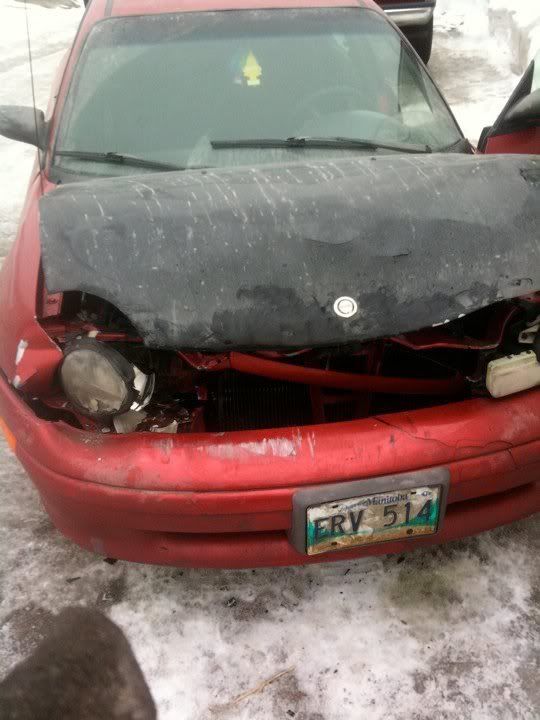 didn't claim because i would have ended up losing my license so no money from write-off . Called up my step-dad and he come to my aid. He hooked up a toe strap to my front bumper and pulled me in my car to our shop we had just outside the city. ( car didn't start after crash, clearly).
So for a week i ruffed it out and walked 2 hours to work everyday, but its all worth it now! ,
me and Tim ( step-dad ) went to a dealer that had a neon for (850$ no safety) and took a look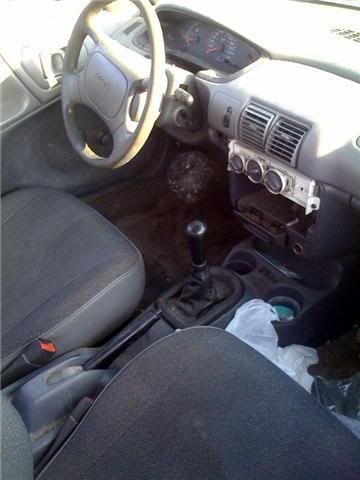 We got it for 300$ .
He told me what i needed to do for him to pass me on the Certificate of Inspection (COI), for me to insure it and drive it on the streets.
have to install new water pump and fix window tracks and door locks.
Got some temp insurance, drove it to the car wash real quick then to the shop. We have already started to work on it, got the broken one out ( main bearing fail ) now waiting to get new water pump, and from what i have read on 1gn i should probably replace the timing belt tensioner while its already out.