Got my 'new' car -
Went from this: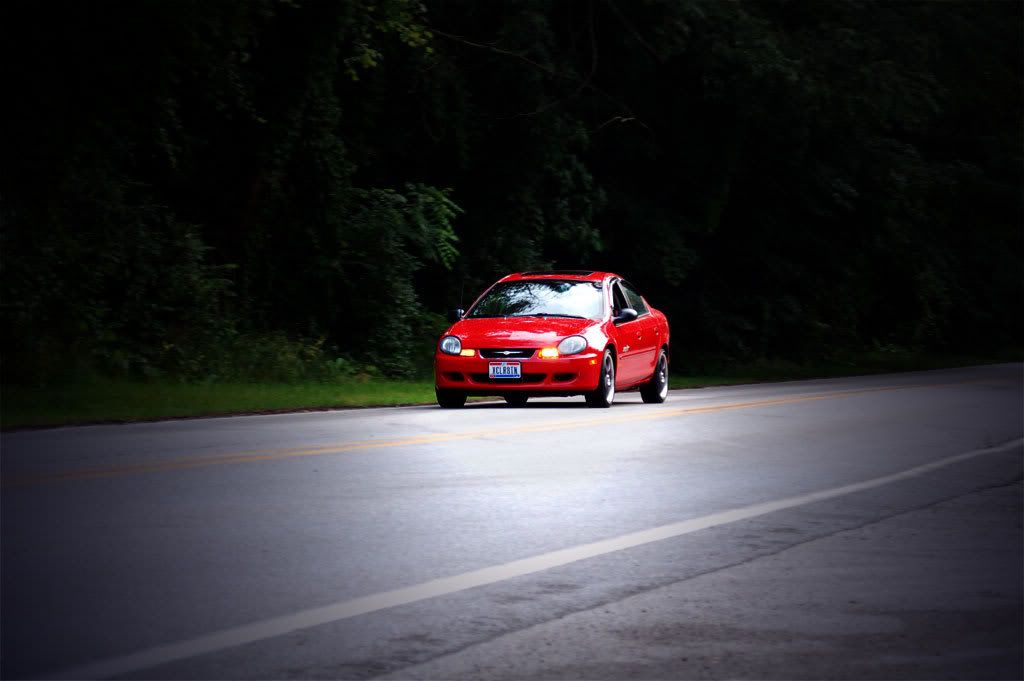 To this: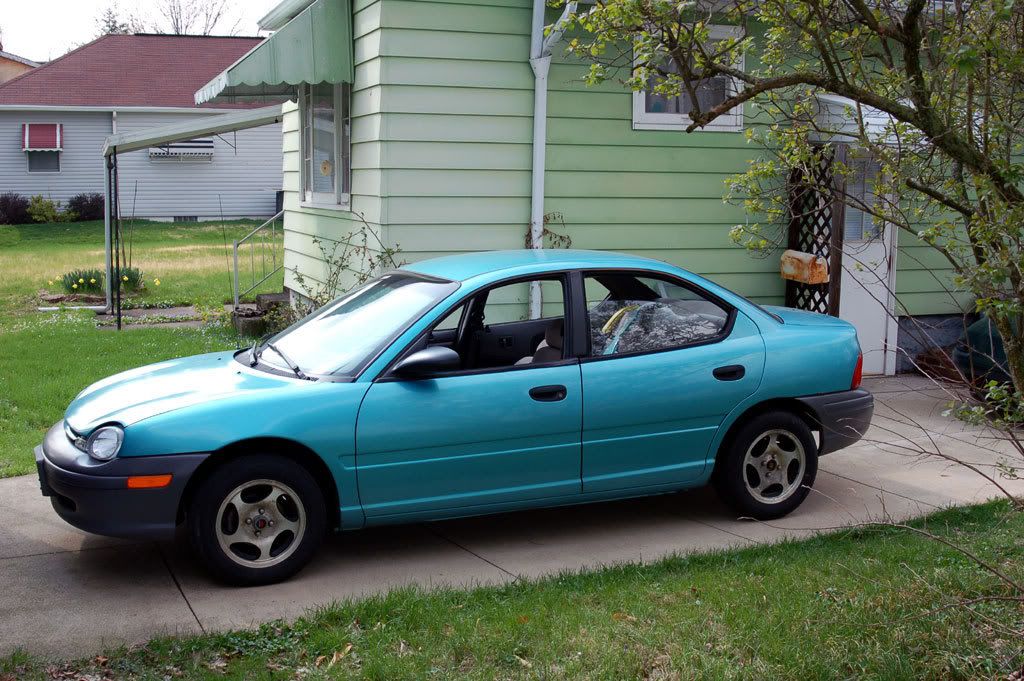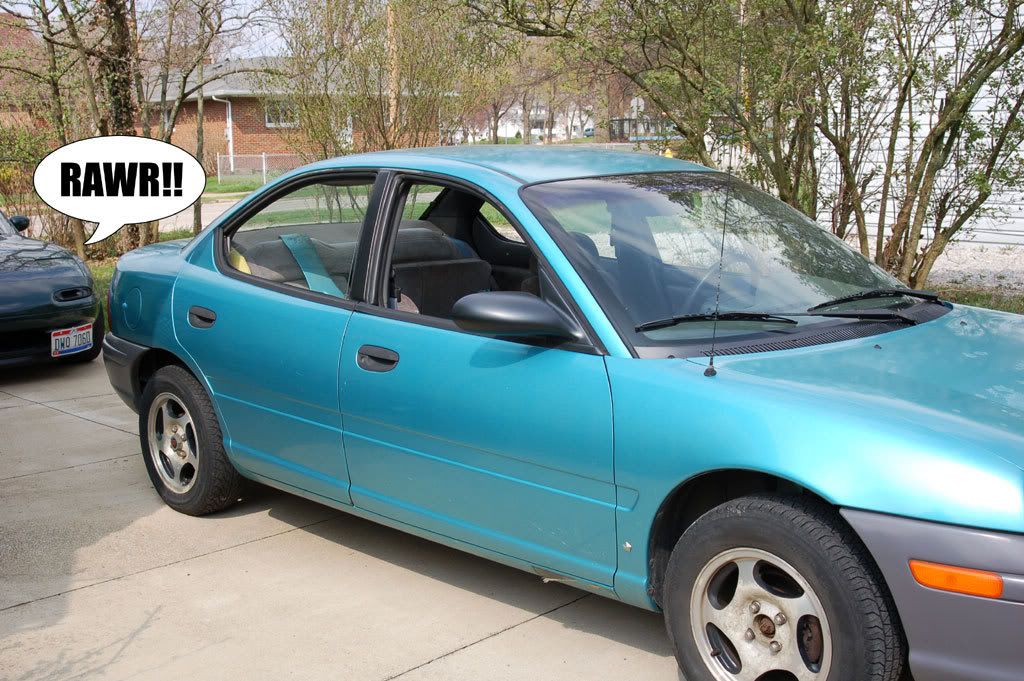 (The center console is out because I was cleaning it)
Specs:
1995 Base Model
No PS, A/C, ABS
4 Lug (woo hoo my miata wheels fit!)
Disc in front, drum in rear
Issues:
-Will need a clutch soon
-Needs steel fuel line (currently spliced with a hi-pressure rubber hose)
-Timing belt done around 70,000 miles with headgasket @ dealer, original water pump (!)
-Unsure of actual mileage (cluster was replaced) estimated @ 105,000 on car/engine
-Small rust hole on rear left quarter, going thru to trunk
-I think it needs a new fuel filter...
"Mods":
-Iceman intake
-AF/X 55mm TB
-AF/X UDP
-Broken AF/X bobble strut
-Battery mounted in trunk
-Over sized radiator (was cheaper than non-ac)
-Homemade EGR block-off
-Intake mani opened up by hand @ the head
-Mustang injectors
-Used DOHC tranny
-Borla muffler
Ideas/Future Mods:
-I need headlight gaskets, I has none
-Take foglights out
-Take wheels off, sandblast, repaint with silver paint (clearcoat is peeling, etc) - possibly swap Kosei K1's from my Miata onto it
-Take out amp/speakers/wiring/radio/antenna, I don't need any of it (use aluminum block-off plate or cubby hole in place of radio)
-Rip carpet out, it's dirty, smells, and I'm fine without it
-Plans are to stitch weld parts of the car, I'll probably try the interior first
-Take back seat out
-I need to do something for a steering wheel... this one is uber ugly
-Possibly a repaint in the same color, PQK
-SRT-4 seats in the front

I currently have:
-F/R strut tower braces, unsure if I will install
-Stock rear sway bar, I need brackets (pull a part)
-A set of new Duralast front pads, came with the car, need installed
-Used, unrusted/peeling window trim mouldings to go on...
-I just installed Silverstar turn signals up front, only because I had an extra set and the aqua color matches
-I have other pedal covers (titanium look) to install (currently has weird blue ones), but might go back to stock rubber covers
I love the color.
I haven't driven the car yet, only moved it out of the garage and back in twice.....no plates yet, I got the title transferred and then the license place closed, lol.