For those of you who don't do the .org (where this is also posted):
Last night's tuning session:
Weather: Very hot and humid - high 90's.
Dyno: older Dynojet
Engine: 2.4, 10.5:1 CR, Srt-4 rods, ARP hardware, Crower Stage IV cams, Bosch Red Top injectors (don't remember the specs), FastFab header, 1 MM oversize valves, moderate head porting. The CR is low, and the rings gaped loose for NO2 (future use). Fuel is E85.
We ran out of injector at 7,500 RPM, the duty cycle is waaaaay over 100% (130%+). With bigger injectors it may rev higher, we'll see.
Now that the excuses are noted: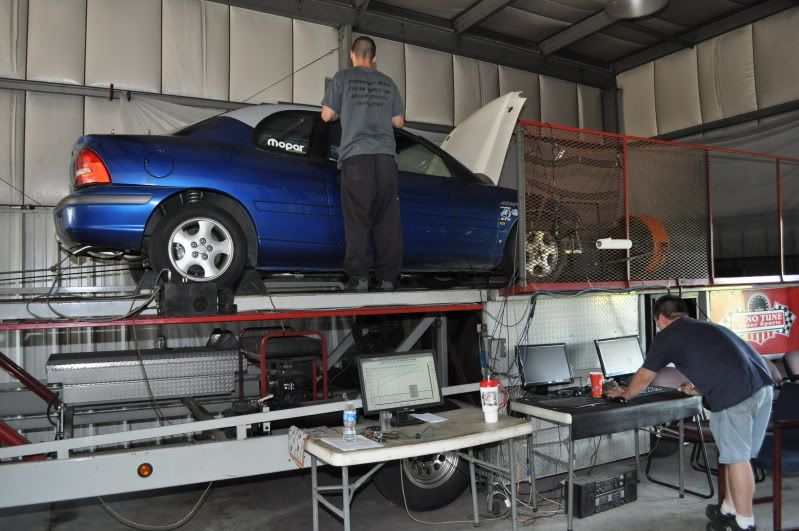 That's the .org's own Jon Moore of Moorespeed Performance doing the tuning.
After initial adjustments: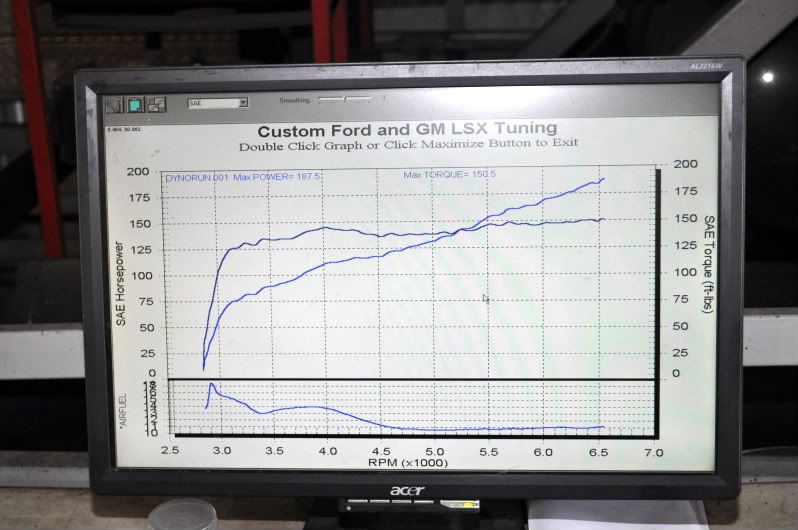 Final: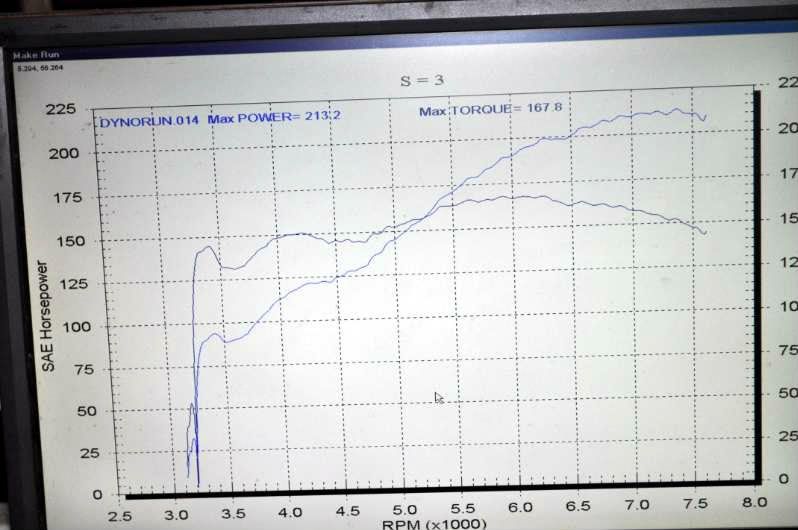 I'm debating the whole NO2 idea, and going with higher compression, milling the head. Bigger injectors are an immediate need, and a return-type fuel system is a future mod.
Thanks to Jon for getting us to this point. There won't be a test and tune until Aug. 5th at my local track (National Trails). This was the first time on the Dyno, so no comparison to previous set-up (ModernCo street header, Crane 18's, 60 MM TB and an AMM intake)