Best run
Disappointing because that's with drag radials, urethane suspension bushings, new KYB's, PS removed and an alignment with everything set to zero (or as close as practical).
High points: 60' times (in order)- 2.191, 2.133, 2.124, 2.807, 2.094, 2.107
R/T's (in order): .644, .612, .414 (crap!), .630, .537 and .520
Low points: expected better times. On run #4 I had the best 60' (2.087), racing a late model 'Vette. I had him at the bottom of first, stayed even through second than slammed.........1ST!!!!! OH SHIT!!! Thought I blew it up, scared the absolute shit outta' me, lol. The next run I was a little tenative shifting. Oh well.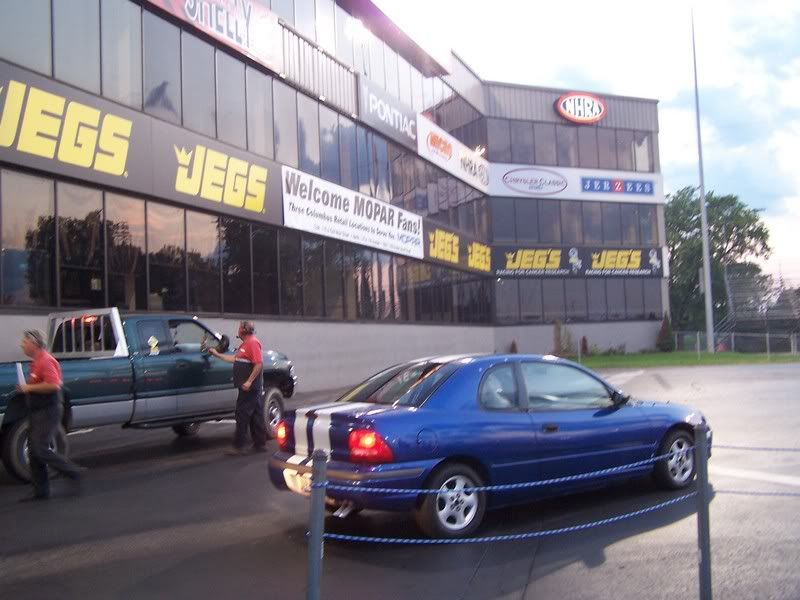 Notice the truck's time. He broke. I think that was the largest margin for anyone last night, lol. Turbo deisel truck are suprisingly fast, usually.
A friend's SRT-4
Nice Mopars