I was dicken around with my gauge cluster tonight some. I had it out and open to reflow some solder joints and I decided to "TRY" something.
I still had a can of red spray tint I used a year or so ago on some sidemarkers.
Sprayed it on the stock bulbs, made sure the contacts were still clean, and installed them.
Tinted stock bulb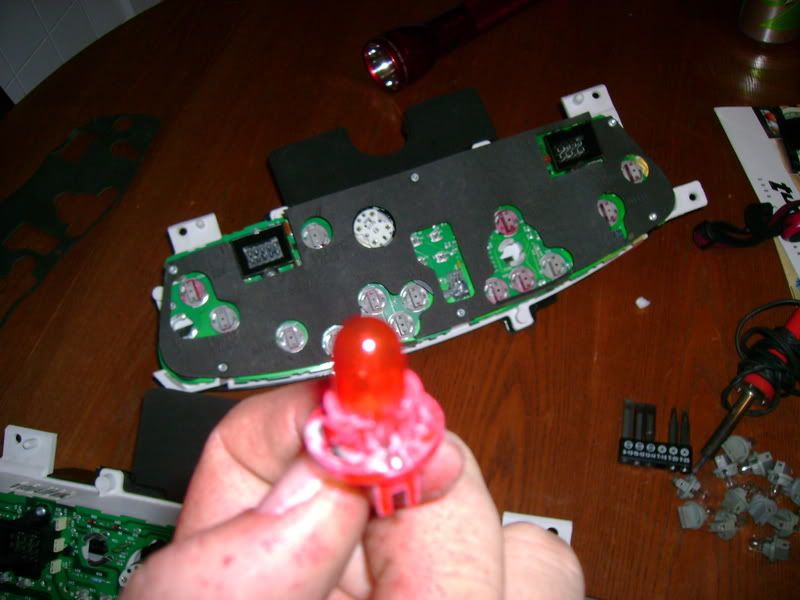 How the stockers lite up the hvac stuff
Finished cluster lit up.
If you do this do so AT YOUR OWN RISK!!!!!!! I have no idea if the bulbs will burn off the tint when they get real hot and I dont wanna be responsible for burning your neon down....