I recently swapped out my stock R/T rims for stock SRT rims. Painted black and wrapped in 225/45R17's.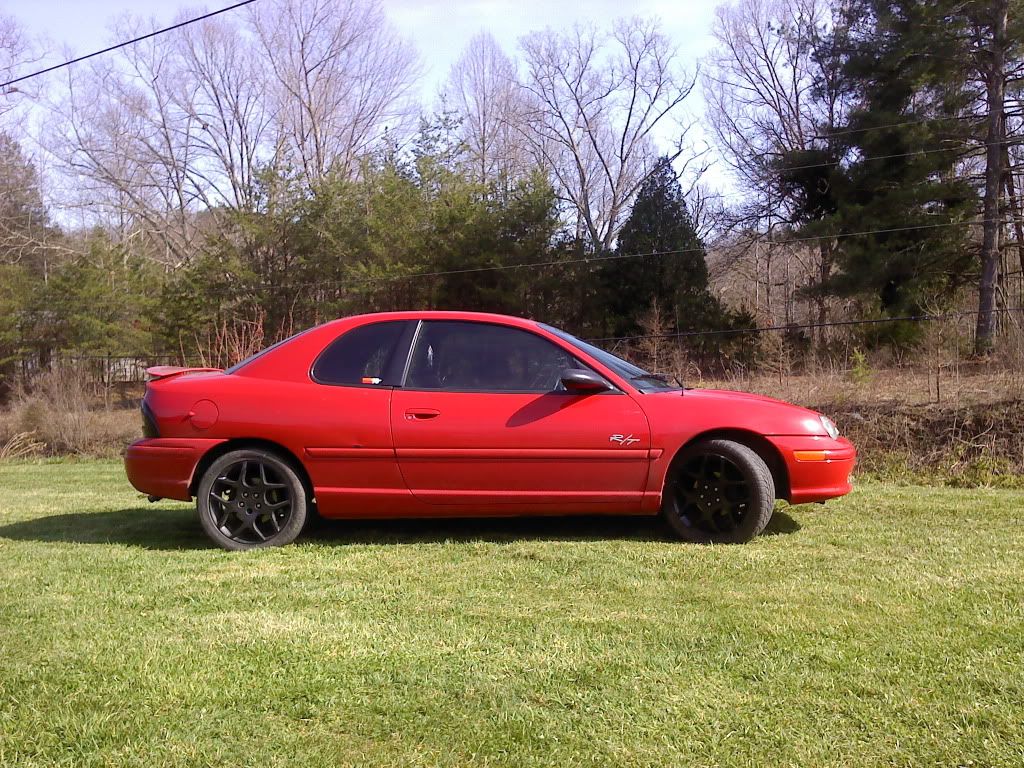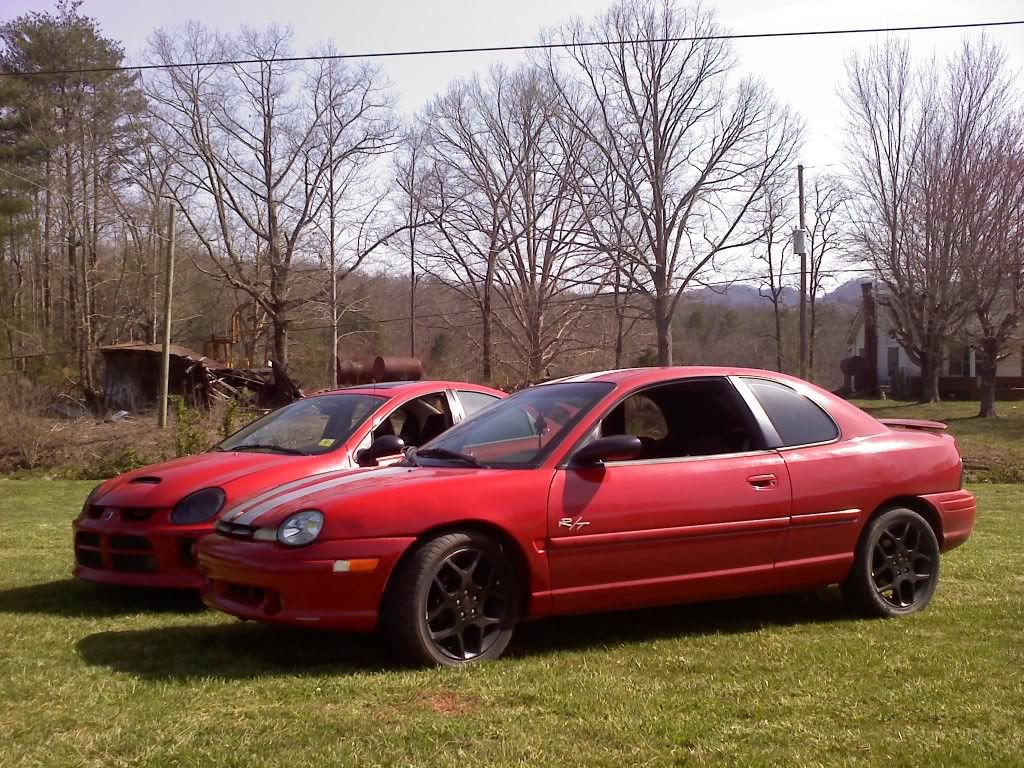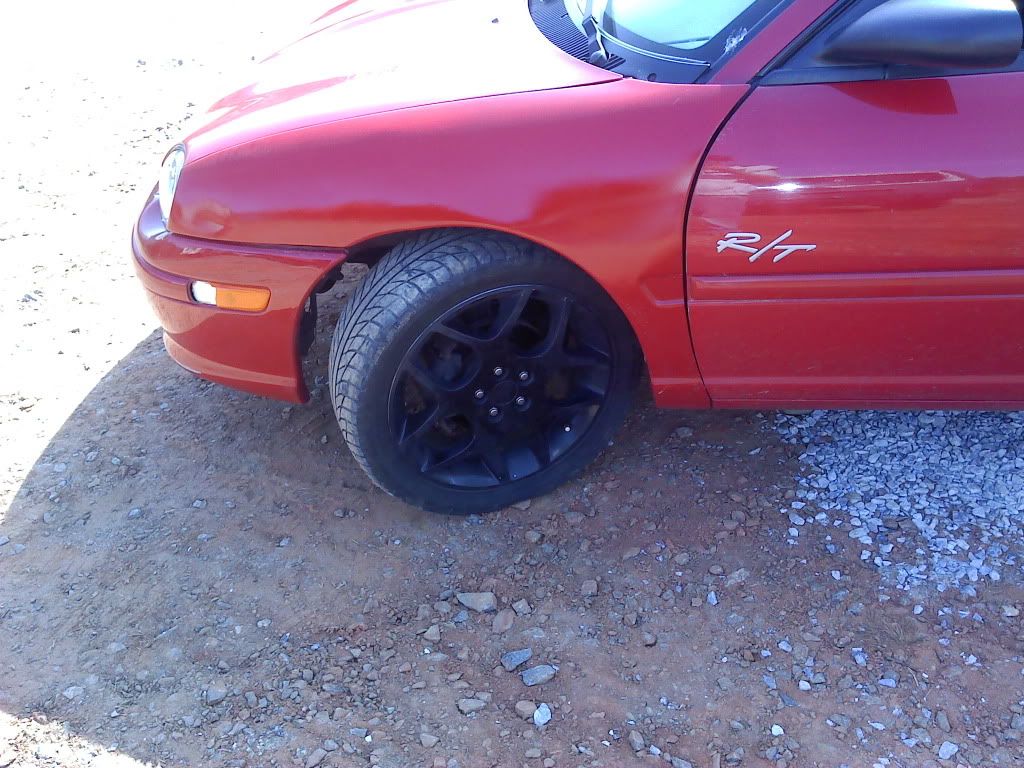 All looked good at first. Didnt have any trouble mounting the rims, everything fit very well in the wheel well, and wheel spacers were not needed.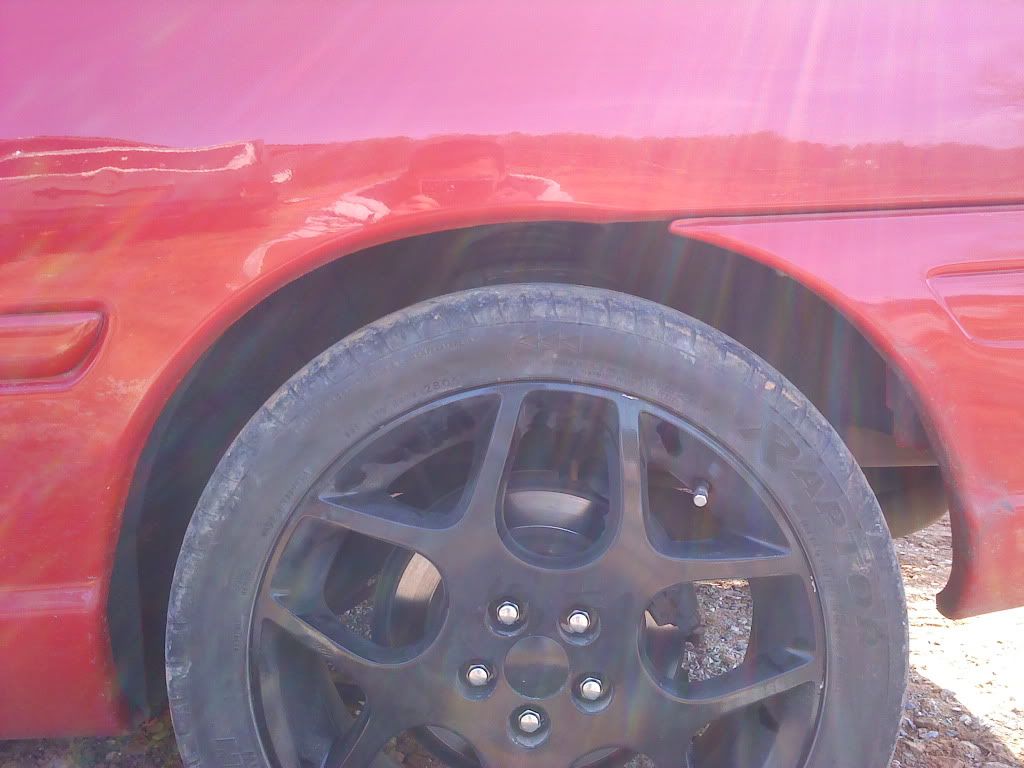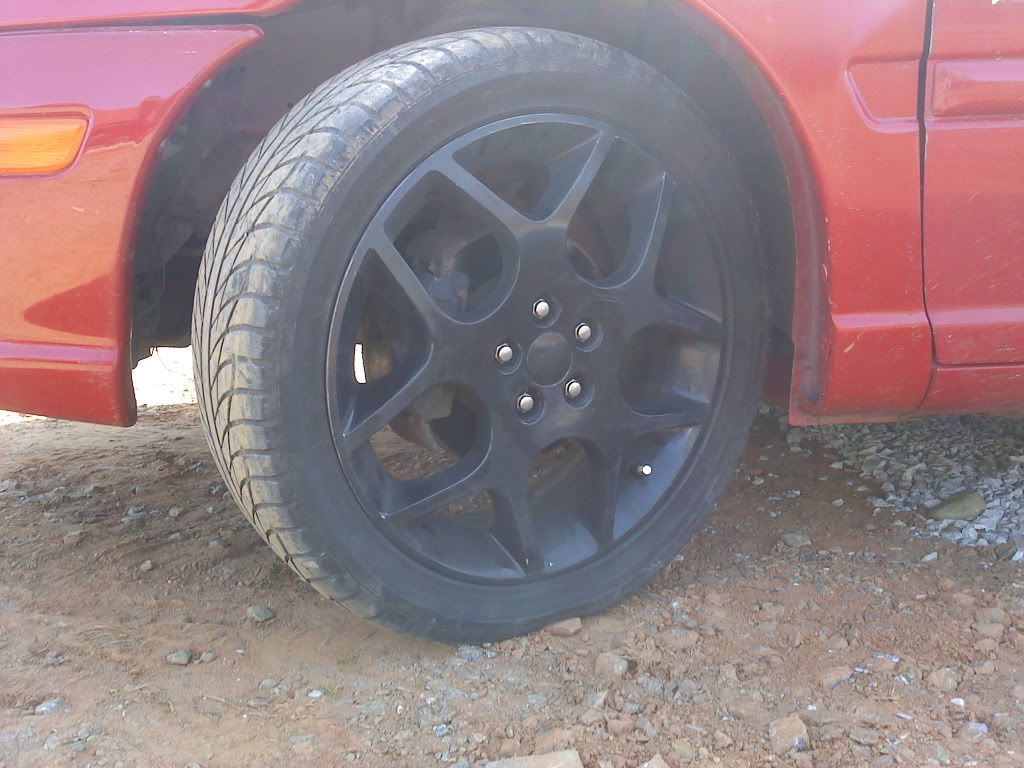 After completing the swap i started to notice that my front two rims, sit back in the wheel well a little (towards the rear of the car), but figured it was jus the way i had my wheel cut.
So i cut the wheel all the way to the left and right, clearance was good, didnt have a problem with the turning radius and nothing was rubbing. So I didnt worry too much about it and left it be. I liked the new look and spent some time taking pictures and admiring my handy work.
Later that day a buddy of mine, called about doing some work to his car and my cousin and myself decided we would go help him out, we all have a mopar club together and needed some new material anyways so i was gonna drive the r/t and my cuz took his srt. About 2 min down the road i noticed my cousin beeping his horn and waving me down. I stopped and was surprised to find out that i had been spewing smoke. Not smelling like oil or anything else i knew it was my tires. I cut the wheel to find the inside tread on the front tires (mainly the front pass side tire) was shredded. Apparently I had miscalculated the strut room and my tires had been scraping it while driving...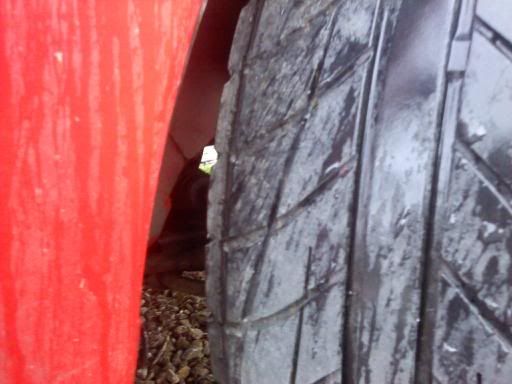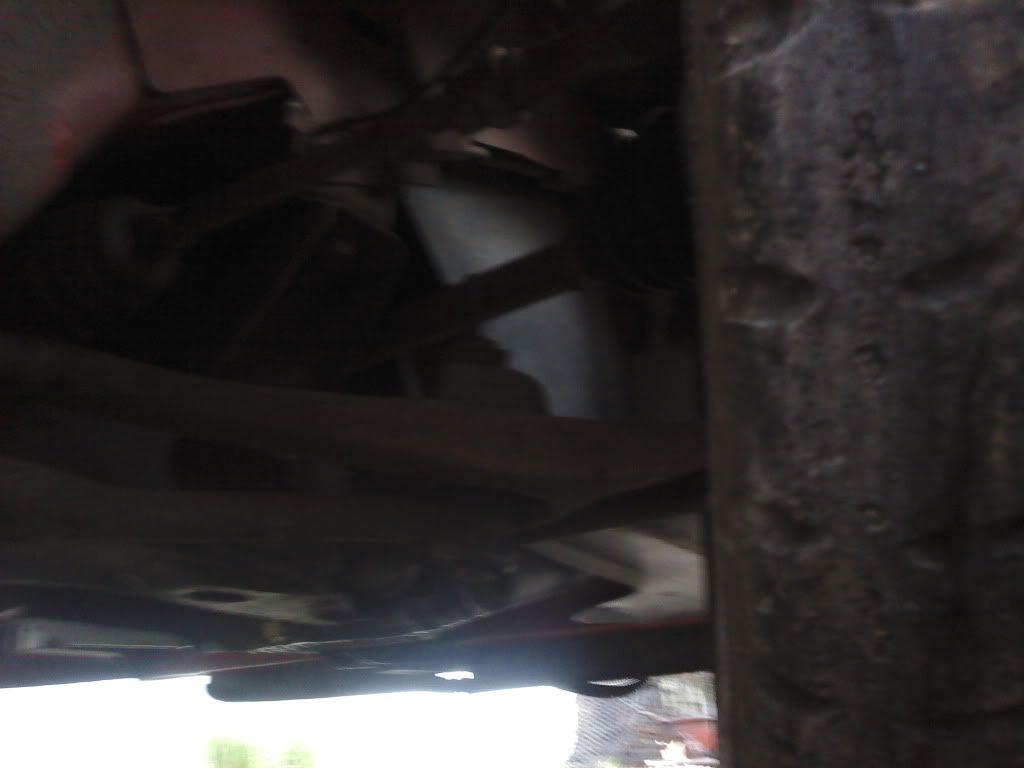 So now my solution consist of either grabbing some wheel spacers from autozone or switching out the tires to a 35 low pro.... any input?