Sex! Don't mind the rust, the center hub is steel and the rest aluminum. Very light. That's not even the best part, that's the hub! No heating or pulley pullers, this baby attaches with bolts that squeeze it onto the crank snout!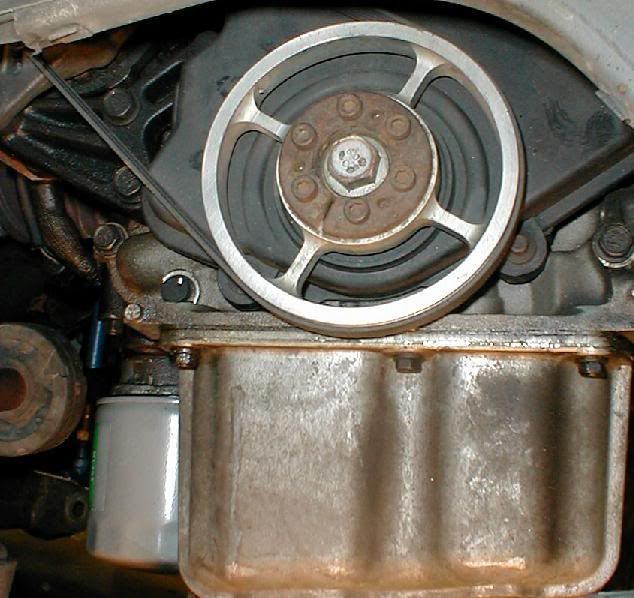 However HOWEVER, use quality high grade steel bolts, or you may have to do this.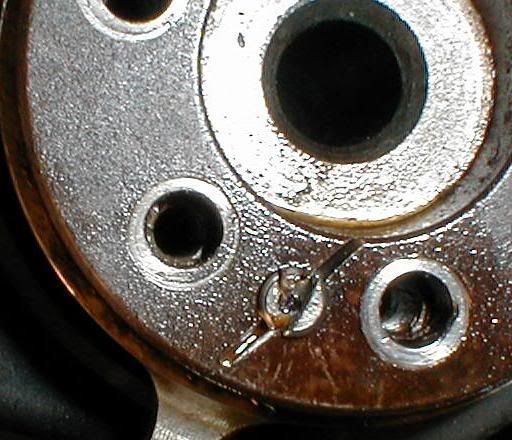 Awww pulley awww.
POS bolt snapped at the head. Easyout was great when it too snapped. Leaving my only option to slot it and use a screwdriver.
I went from a stock pulley with only the alt belt on it to this and the only thing I noticed was that it revved quicker in neutral and I had to slip the clutch a little more.
It's not needed, but I left the stock bolt in the crank snot to keep out debri/corrosion.