First of all. This is my first event post, so please, if I do something stupid, let me know. Don't let me go on like a retard
. Also any ideas in promoting this would help.
So anyways...
The
University of New Haven
ASME (
American Society of Mechanical Engineers
) student chapter is holding a car show at the University of New Haven north campus lot. It will be October 10th.
Who: Anyone who wants to come
What: University of New Haven Car Show
Where: University of New Haven North Campus parking lot
http://www.newhavenchargers.com/sports/ ... directions
When: October 10, 2010
Why: To help fund our SAE (
Society of Automotive Engineers
)
Supermileage Car
.
How: In a car
Other details:
Costs:
Spectators: $1
Entranst: $10
Entrant (with University of New Haven Student ID, It has to be your own...): $8
Events and prizes: TBD
-FOOD & DRINK WILL BE AVAILABLE
-All makes, models, and years welcome.
-Proceeds support the ASME's main hands-on project, the SAE (Society of Automotive Engineers) Supermileage Vehicle. The goal of this competition is to design, build, and race a vehicle that achieves the highest fuel economy possible, within a stringent set of rules. Our 5 year plan, already underway, has a goal of 1500+ MPG. The vehicle, which is undergoing an overhaul and upgrade from last year's completion, will be on display at the show.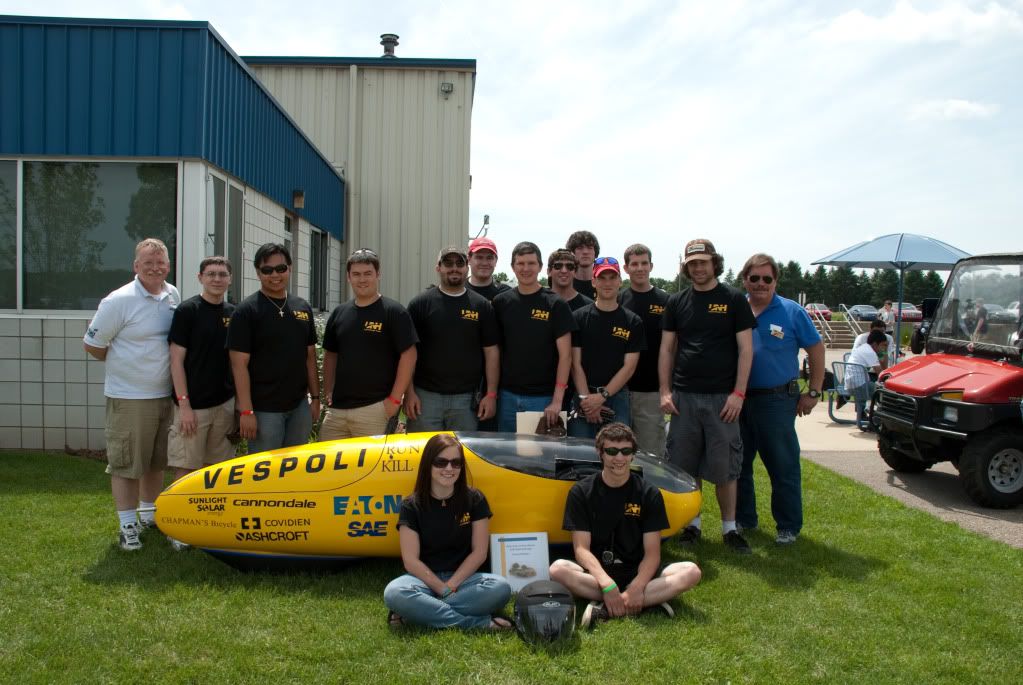 -This is a laid back, friendly event, which we hope to turn into a yearly tradition.
Come out and enjoy one of the final shows before the weather gets cold!
Facebook event page;
http://www.facebook.com/event.php?eid=135352459810268
VWVortex event page;
http://forums.vwvortex.com/showthread.p ... t-Haven-CT
SA event page;
http://forums.somethingawful.com/showth ... id=3322214
PM me with any car(s) you may want to enter into the show so that we can begin to create different judging classes.
Thank you!
*Update*
There will be goodie bags for the first 100 people there donated by summit racing. This is what we got:
1 - 3 ft. x 8 ft. Summit Racing banner
* 100 Summit Racing bags
* 100 Summit Racing decal sheets
* 100 Vehicle and owner identification windshield cards
* 100 Summit Racing Catalog Request Post Cards
* 50 Kid's choice voting ballots
* 50 Kid's choice decals
Now I can't say the first 100 will get everything on the list (like the banner, ballot, or decals) But everything else will most likely be included.