Search found 4 matches
Search found 4 matches • Page 1 of 1
by opel

Sat Nov 21, 2009 3:16 pm
Forum: Video Post
Replies: 8
Views: 5096
by opel

Mon Nov 16, 2009 11:25 am
Forum: Drag Racing
Topic: Fastest SOHC on the board?
Replies: 29
Views: 13590
damn those are some good times! any pics of the car you can post? maybe some engine bay shots? Heres some pics. I dont have any good recent engine bay pics, the one here is VERY old, VERY old. (so old i shouldnt post it....) http://img.photobucket.com/albums/v369/opel/oMG_7415.jpg i will get a new ...
by opel

Sun Nov 15, 2009 2:58 pm
Forum: Drag Racing
Topic: Fastest SOHC on the board?
Replies: 29
Views: 13590
I guess its me... 12.305 @ 111.11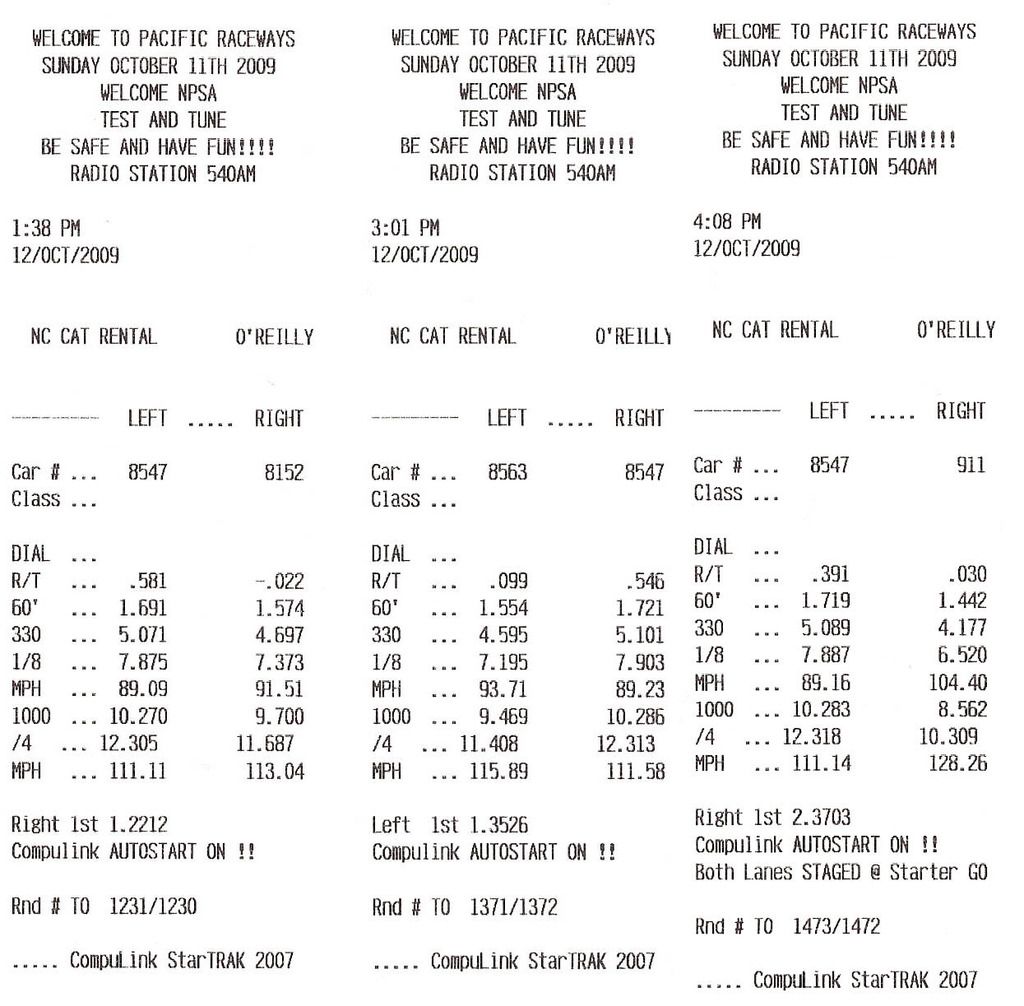 SOHC 4 EVER!
no videos from that day, but here are some older runs:
http://www.youtube.com/user/opelize
Search found 4 matches • Page 1 of 1